World Number 1 Wins At Torrey Pines
How many times have you read/heard that? I'd guess about 8. But this time it isn't a headline that pertains to Tiger Woods. Of course we're talking about Justin Rose. With a new equipment and clothing deal Rosie showed up in San Diego not fucking around. He had a few sloppy holes, notably the 14th on Saturday, but played so well even his brain farts didn't matter.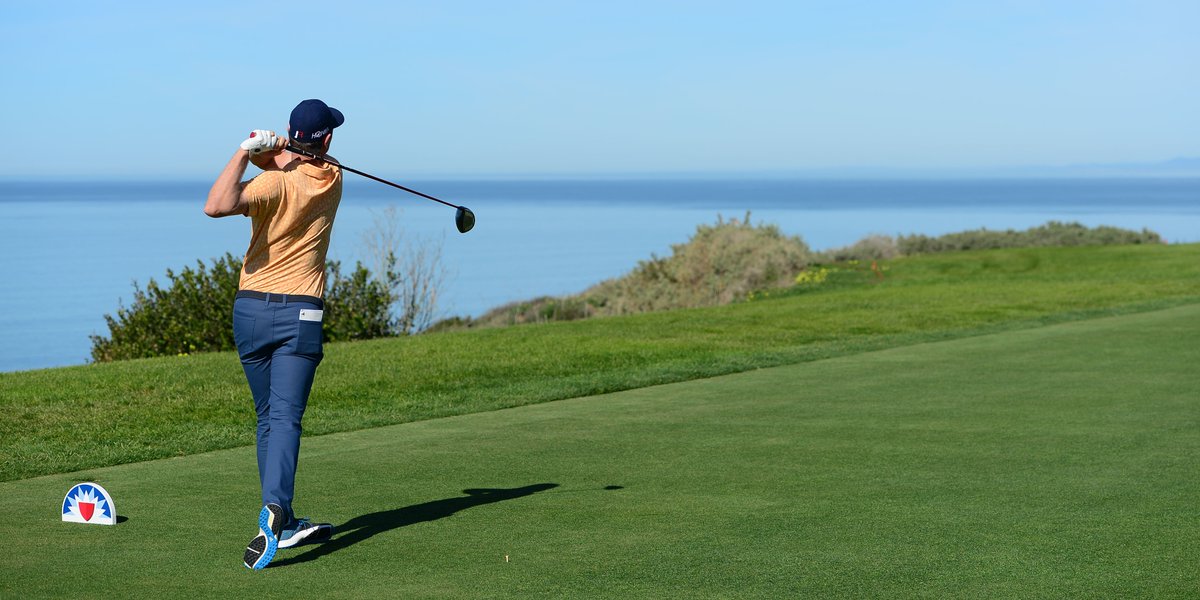 I often cringe when guys are at the peak of their game and make equipment changes (hi Rory!). But JR's change from Taylormade to Homna gear appears to have done nothing but improve is game. That should scare you if you're a peer on tour trying to take his #1 spot. We'll have to see what the rest of 2019 has in store for Justin but anything short of winning 1 major should be as disappointing as the garb provided by his clothing sponsor.
Big Cat 
He's right on schedule. Gone are the days of TW showing up at Torrey, knocking off some rust, and winning with ease. He's a little more than "just a guy" on Tour these days. And he's far from the ceremonial golfer several pundits predicted he'd be. He's a big game hunter still. He's doing everything he can to peak for the majors. A 9th win in San Diego would mean very little to him.
He drove it well. That's a big deal. His iron game was average. That'll get better. He hasn't putted poa greens in almost a year. No sweat. He won't win or contend in L.A. in two weeks either but he'll be right there lurking by the time the boys tee it up for money in Florida.
The buzz about Tiger on Sunday was all about his wardrobe. Had he worn something other than his traditional red shirt? Was it pink? Why the stripes? What the fuck, Tiger? He was asked about it after the round, whether it was pink or red, and answered only "yes". I think he was right to change it up, after all, he was playing the back nine first in the final round.
Kapalua, Sony & Hope
I watched them all. I was entertained. But these weren't marque events with football still dictating viewing schedules. Xander Schauffele was amazing at Kapalua. The shots he hit down the stretch to nip Gary Woodland left me in awe. Now I wonder why he doesn't win more.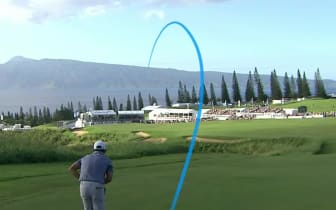 Sony was interesting because of the Kuchar/caddie story that loomed over the weekend as Kooch ran away with the title. Without that you might as well go watch some middle aged accountant play your local muni in Sketchers and it would feel about the same.
At the Hope we nearly saw a 59 from Phil. Then he loses by a shot to Andrew Long who was a 500 to 1 bet at the beginning of the week. Yeah, FIGJAM had him with a $10k bet and let him win. That $5,000,0000 was too much to pass up for just another PGA Tour win. Oh by the way, Mickelson led the field at the Hope in driving distance. He's going to be 49 in June. Chew on that.
Picture of the Year
Lock it up, we have a winner and January isn't even over. Two time US Open Champion Brooks Koepka, on vacation with Dustin Johnson and their women, decided to put on girlfriend Jenna Sims thong and show off for the camera.
Right about now you're asking why he would do this. Here's my guess. Paulina, and Jenna said if you put that on you can bang us both at the same time. Dustin snorted a line and nodded in agreement. Thongs goes on. Brooks poses for that pic. Two chicks at the same time. I can't blame him.