Lists Usually Suck
Three months off is nothing, hibernating bears do it every year, but your favorite blogger probably owes you more. There's no apologies here though. That's not the M.O. of this site. Fuck it. I have better things to do. And what did I miss anyway? Koepka won another U.S. Open. Spieth is still in a drought. And Tiger still hasn't won in his comeback phase of his career.
I'm back tonight because it is the eve of the greatest championship played in the world. The Masters is the best toon-a-mint, but the Open Championship is a different animal for many reasons. I'm here to give you a few of those right now in my 10 reasons why I love the Open. Let's get on with it.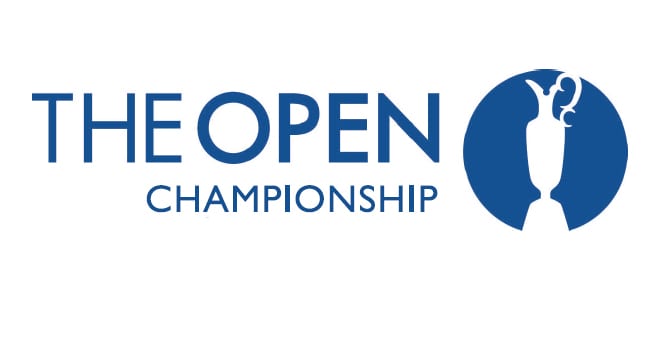 10.  The Open Scoreboards – You know what they look like and you know what your'e watching as soon as you see one. Yeah, big, yellow, hand operated, and the message they put on them after the champion receives the Jug….it's all part of the culture of the Open that we embrace. It is as if a giant piece of Fenway Park or Wrigley Field is transported across the pond for the week and spray painted like a bus.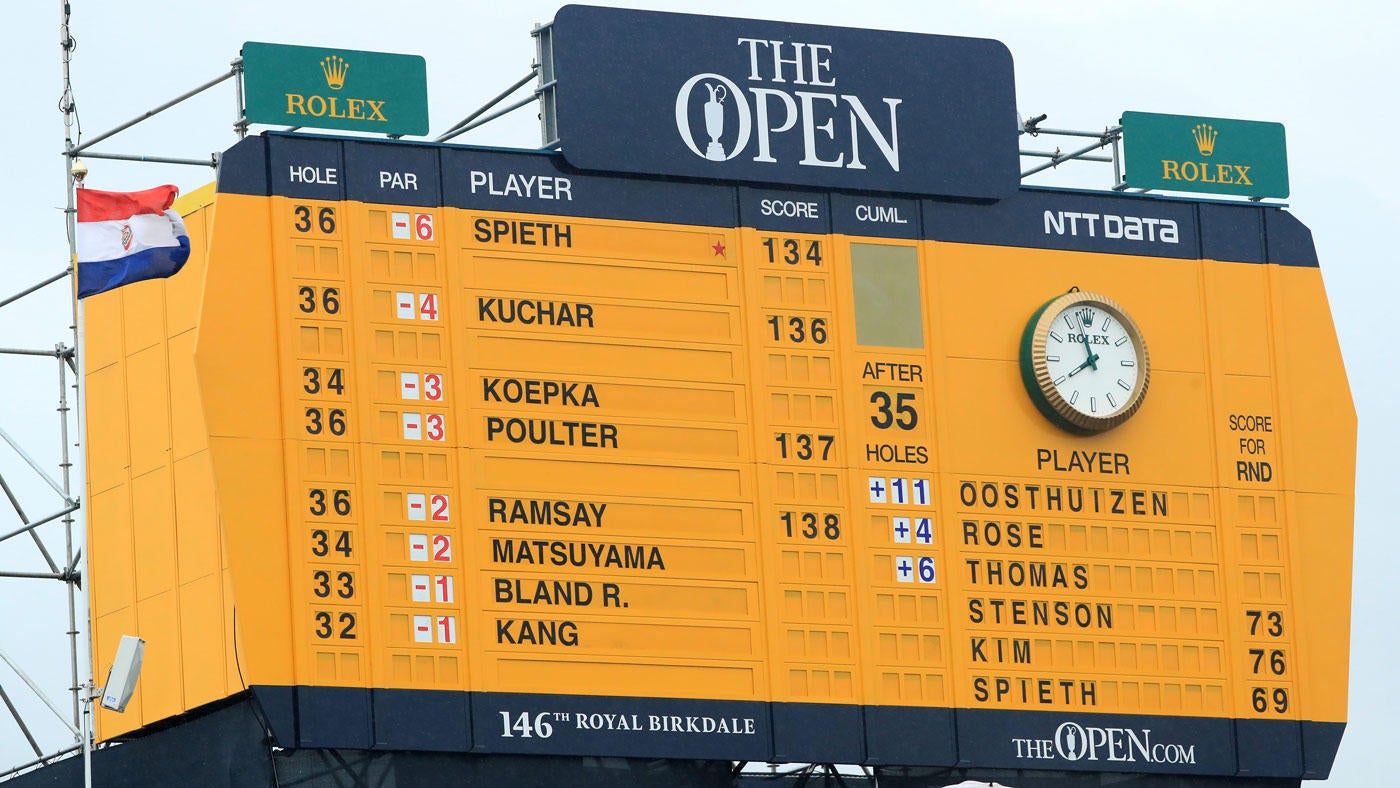 The board, or boards, are so iconic that the Open website shows their leaderboard in the same style as a simple reminder of the championship you're tracking. If I ever make to an Open I may just sit in wonderment and watch them for an hour straight as the names and scores change like a stock ticker. If you want more scoreboard hit the link for a Jimmy Roberts piece that aired on the Golf Channel. I had no idea that they're operated by rival school boys that sleep in tents nearby for the week.
9. WAGs in Europe – Yummy yummy, Paulina in plaid, Jenny Sims in a kilt….hey, a guy can hope. Most likely you won't see much of them anyway unless their guy is the big winner come Sunday, but outside of the Open the wags don't get their Euro fix unless it is an away Ryder Cup year.
https://www.instagram.com/p/Bj3LSZdgge4/?hl=en&taken-by=paulinagretzky
We deserve more, and we deserve better. I'm hoping for Allison Stokke to fire up her sleepy Instagram account while Rickie is on the course this week.
8. Gorse – Yup, just a shrub that is part of the pea family with a yellow flower. Really, that made the list?
It has to. For 50 other weeks of the year we don't hear about this alien plant. Then our golf gods turn up on the British Isles and they're losing balls in this sticky shit that can cost a guy a major. I love hearing the Euro announcers say the word. I love hearing the American announcers over use it by calling ever piece of the course that isn't fairway, tee or green "gorse". Idiots. If you see yellow, you're seeing gorse. Don't hit it near there.
7. Unknowns – Every year there's some guy that contends that I've never heard of. Sometimes they even win it. See Curtis, Ben; Lawrie, Paul; or Hamilton, Todd (fucking). I won't even bring up Jean Van de……no, I won't do it. My first memory of an unknown almost stealing an Open was in 1994 at Turnberry. This skinny fucking piece of Euro-trash with his hat brim flipped up was about to take a title from one of the best players in the world at the time, Nick Price. I had never heard of Jesper Parnevik and there he was putting with his glove on with the Claret Jug nearly in his grasp.
I remember rooting against him. He was going to ruin the Open. I no longer hold a grudge against him like I do for Steve Jones for ruining the U.S. Open two years later. Jesper eventually became a vetted Ryder Cup staple. That validated his 1994 run. He probably should have beat Price. Watch again this year, a guy you barely know will be around until the end, like Mathew Southgate. Pssst, check his Open record if you're looking for Draft Kings pick.
6. Ivor Robson – If you don't know Ivor by name, get the fuck out of here right now. Ok, that's harsh, but you'll know him as soon as you listen to this clip.
Unfortunately for us fans, Ivor retired after 41 years of starting every group at the Open Championship. It isn't the same without him. If he were still going he might be as high as reason number 2 as to why I love the Open.
5. Breakfast and Golf – What is better than this combo? Go back to that 1994 Open again for a second. I can still remember playing PGA Tour on my Sega all night with my buddy and waking up to my mom making pancakes and bacon while we watched Price and Parnevik battle. I love gluttony. I love breakfast food. I love golf. And I love majors. Mix all that together and waking up to it for four days in July is heavenly. That is all.
4. Champion Golfer of the Year – I don't turn the final round broadcast off until I hear some grumpy ass R&A official call the winner by his rightful title. The only thing that could make it better would be to have the god damn queen come down from a thrown to knight the CHAMPION GOLFER OF THE YEAR on the 18th green.
It is special to us, but even more so to the man of the hour. That clip makes me tingle.
3. The Open Rota – For those that don't understand that, it is the courses. The list has changed a bit with Royal Portrush now in the mix. The rest are as follows: Royal Lytham & St. Annes, Hoylake, Birkdale, St. George's, Turnberry, Carnoustie, Troon, Muirfield, and St. Andrews.
I've never stepped foot on any of them but I love them all. There are nuances and romance to all of their settings, their history, and the culture that surrounds them. They hold communities together in some towns and connect train lines to others.  That list is the Open Championship.
2. R&A – Why is the R&A on my list? Because they're the anti-USGA. They don't care about par or making the course hard. They let mother nature play the courses of the Open rota as the players do and the chips fall where they may. They've advanced the game of golf and protected it more than the USGA could ever dream of. Sure, they may be stuffy and narrow minded, but without them none of us would likely even have taken golf up, there would be no USGA, and no modern game. The Open is their championship. They do it well. I tip my cap to them. There's no Open to love if there's no R&A.
1. The Claret Jug – She's a beauty isn't she? If only she could talk and tell us stories. I'd love to hear about her first few nights with Darren Clarke in 2011. The 2nd oldest trophy in sports has been filled with thousands of glasses of champagne, whiskey, and beer. It has been peed it, lost, dropped, and crashed from mantels yet it still doesn't look a day over 147 years.
A green jacket is nice, a Wannamaker is bigger, but the Claret Jug at your disposal is the stuff dreams are made of.