This Post Has Nothing To Do With Jordan Spieth's Hariline (Or Mine)
Oh hell yeah, its Masters Week! My Christmas is finally here, it really is. Just 3 more days until Santa comes down the chimney and golf nerds like you and me get to open our presents. I'm sweating pimento cheese (mainlined)  just thinking about what Sunday afternoon could be like. First things first – Masters music and gambling.
The Masters field now includes Rasputin Ian Poulter after his big win in Houston on Sunday (don't get me started on IJP). With Poulter we'll have 87 players tee it up at Augusta making it the smallest field the Masters has seen in 21 years. Hey, this isn't some all inclusive resort where you've got to fill the rooms. You have to earn your way. I don't want to hear crying for players being added like Charles Howell. I don't want to see dual tee times off 1 and 10 before the cut because the field has 140 players. The only player that should even be considered for a special invite is this guy:
Like we need any more swag added to this field. DJ and Tiger have that covered. What fun would the Masters hype be without taking a gander at who Vegas thinks can win a green jacket? Here we go.
Tiger Woods 9/1
Justin Thomas 11/1
Rory McIlroy 11/1
Dustin Johnson 23/2
Jordan Spieth 12/1
Phil Mickelson 16/1
Jason Day 20/1
These 7 guys are the favorites, not only according to Vegas but in how they've played and how their games fit ANGC. I could see anyone of them putting a new coat on late Sunday night. Tiger winning would be the golf story of the century. That's not debatable. The needle wouldn't just move it would fucking break off the scale. JT is probably the best player in the world right now. Rory, did you see him close out the deal at Bay Hill? Spieth just has "it" at the Masters. Same with Phil and his game has been strong. And Jason Day, he's won this year and the course is built for him. At 20 to 1 he's got some value.
Justin Rose 14/1
Rosie was my pick 3 weeks ago. But his odds keep pushing down and he's becoming a very popular pick with the media. Justin Ray points out all the reasons in his tweet above. Because of the media treatment, because Rose is wearing a new pair of his wife's sunglasses, I'll pass. He can still win but I'm finding it less likely.
Bubba Watson 15/1
Jon Rahm 20/1
Rickie Fowler 20/1
Paul Casey 25/1
Speaking of hard passes, I'll take one on all four of the guys above. They're all great players, but Bubba isn't winning the Masters two weeks after grinding out 7 matches in Austin. Rahm, he's been AWOL for months now. Fowler, too much of a head case to keep his shit together if in contention. Paul Casey, there's no major in his future. I think he'll contend though.
Sergio Garcia 28/1
Lightning never strikes the same place twice, right? Don't waste your money.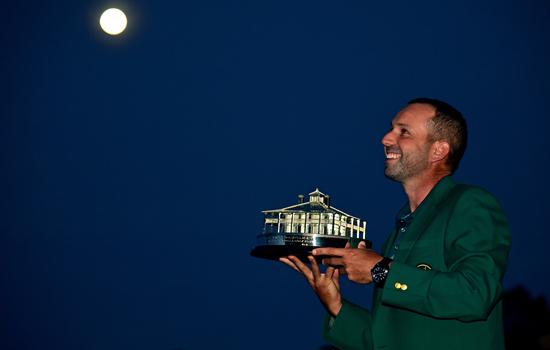 Hideki Matsuyama 35/1
Alex Noren 40/1
Henrik Stenson 40/1
Patrick Reed 40/1
Tommy Fleetwood 40/1
Matt Kuchar 50/1
Louis Oosthuizen 55/1
Ian Poulter 60/1
Kuchar has a lot of a value at that number. He'll be around but that will only tease you if you have anything on him at 50 to 1. Louis has a chance. Put some money there. Poulter? I cant' believe I'm saying this but he has a real shot. He's hot and has figured something out. He's playing with house money now too.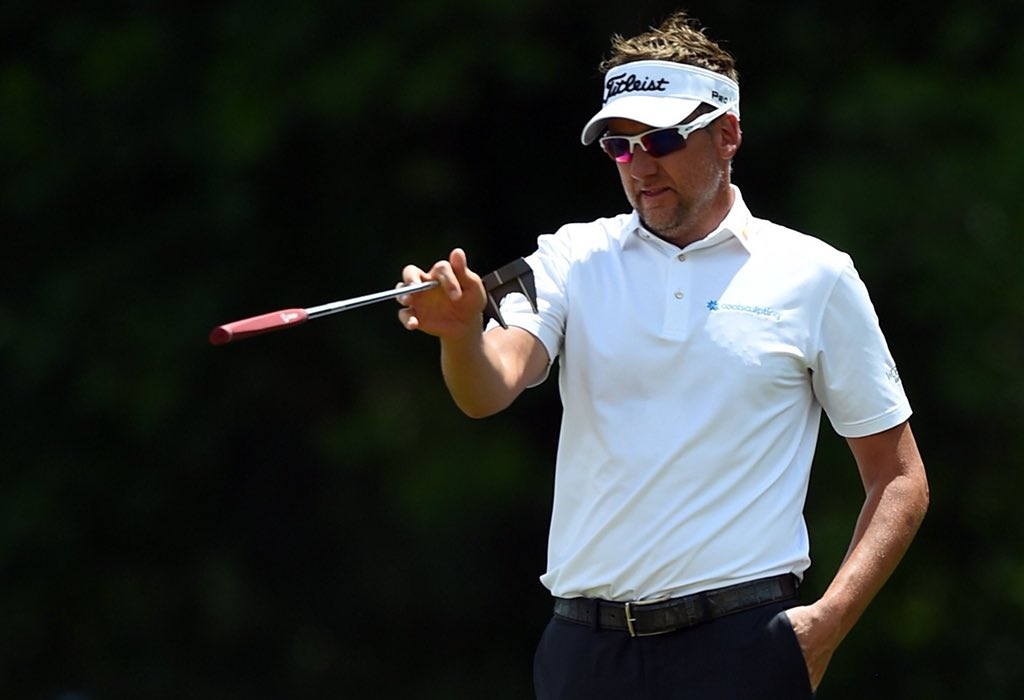 The rest of that group have too many flaws or have played too shitty of late to waste your money on.
Marc Leishman 60/1
Adam Scott 66/1
Those are two tasty picks at 60 and 66 to 1. Aussie Aussie Aussie indeed.
Thomas Pieters 66/1
Tyrrell Hatton 66/1
Brian Harman 70/1
Branden Grace 80/1
Bryson DeChambeau 80/1
Another group of no-chancers. Pieters can't putt, Hatton hasn't been there before. Harmon doesn't hit it long enough. Grace hits it too low. And Bryson…..come on.
Charley Hoffman 80/1
Patrick Cantlay 80/1
Bet both of those medium, they're for real and could crash the party.
Rafael Cabrera Bello 80/1
Xander Schauffele 80/1
Not happening, great players but neither is built for the Masters or has the experience, yet.
Charl Schwartzel 100/1
Daniel Berger 100/1
Kevin Kisner 100/1
Some real value above in that trifecta. Charl hasn't done much but he's a former winner who could sneak up and steal another green jacket. Berger's form has been off but worth a gamble at 100 to 1. Kiz, perhaps the knock is that he's too short off the tee. I get that, but the way this mother fucker putts is too much to not give him a look.
Kiradech Aphibarnrat 100/1
Matthew Fitzpatrick 100/1
Tony Finau 100/1
Cameron Smith 125/1
Gary Woodland 125/1
Kevin Chappell 125/1
Pat Perez 125/1
Ryan Moore 125/1
Zach Johnson 125/1
Adam Hadwin 150/1
Not a fucking chance in that group of 10 above.
Jimmy Walker 150/1
This one is interesting. Jimmy has been sick for 18 months or so but he's playing better and his game fits Augusta National. He's also won a major in the last 2 years and most 'experts' seem to forget that. If I were walking by a Vegas casino in the next three days I'd probably find a way to bet $20 on Jimmy, just in case.
Brendan Steele 150/1
Russell Henley 150/1
Shubhankar Sharma 150/1
Webb Simpson 150/1
Francesco Molinari 175/1
Haotong Li 175/1
Jason Dufner 175/1
Martin Kaymer 175/1
Patton Kizzire 175/1
JB Holmes 175/1
Bernd Wiesberger 200/1
Kyle Stanley 200/1
Ross Fisher 200/1
Austin Cook 250/1
Billy Horschel 250/1
Si Woo Kim 250/1
Danny Willett 275/1
Angel Cabrera 300/1
Fred Couples 300/1
Jhonattan Vegas 300/1
Wesley Bryan 300/1
Ted Potter Jr 400/1
Joaquin Niemann 500/1
Vijay Singh 500/1
Yusaku Miyazato 500/1
Yuta Ikeda 500/1
Bernhard Langer 750/1
Doug Ghim 750/1
Doc Redman 1000/1
Harry Ellis 1000/1
Pretenders, all of them, no matter how accomplished of a Tour pro they are. There's a reason they're listed so low by the odds makers. Remember, the bottom 3 on that list are amateurs.
That leaves about 15 to 20 guys of the 87 that can actually win the 2018 Masters. Almost any of those guys winning would be quite a good story, some better than others.
Do I Have Any Other Helpful Masters Tips For You? Of Course I Do
Some of you maybe headed to Augusta National as soon as tomorrow morning. Whether it is your first time there or your 41st here's some shit you'll want to be aware of for the coming week.
First, there's a new merchandise area and Golf Digest has all the details for you.
The Men of the Masters don't fuck around when they bring new stuff to the toon-a-mint. Look at the practice facility and VIP area they introduced in the last decade. Better than 1st class, as always. It seems the new merch area is right in line with other improvements. When I was there in 2011 it felt like a run down Gap in your local mall. There was nothing wrong with it, but it was a bit small time for what the event is.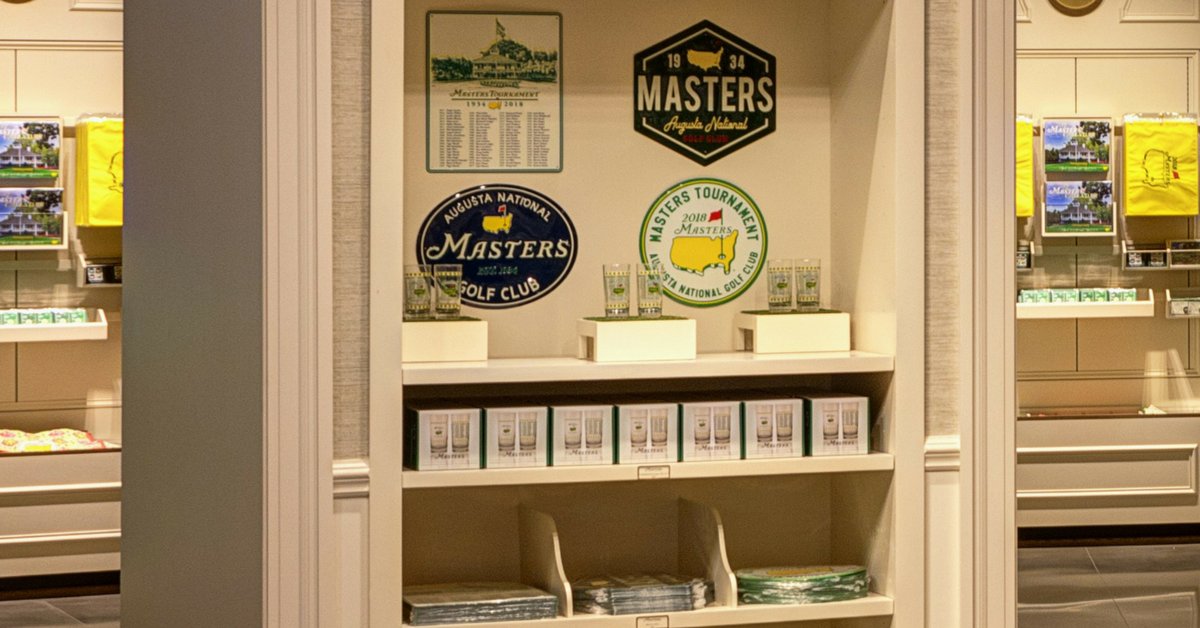 From what Golf Digest will tell you the merch area has essentially become its own mall. The operation is more smooth and there's more room to display gear, knick-knacks, and other collectibles you'll spend half your 401k on.
Other stuff I think you'll want to check out:
Trevor Reaske's piece on his first trip to Augusta, which falls in line with what myself and so many others will tell you about their experience.
And my own post from 5 years ago in which I laid out a how to on getting to the Masters along with a few do's and don'ts.
Wait, what? You're asking me about that VIP area I mentioned above?
That's Berckman's place, which the Men of the Masters opened to the public circa 2013. It is a pricey ticket but more of a "who you know" type of place. I've got more info on that for you too (again from 5 years ago).
That's all for now. Stay tuned for more later this week and follow me on Twitter @shutfacegolf to read more of my bull shit in Cliff Notes versions.