I'm Not Going To Say The B Word
Tiger Woods completed 4 rounds of tournament golf for the first time in nearly 500 calendar days. Read that again to yourself. Repeat it. And get used to seeing a lot more Tiger in your golfing world for the foreseeable future. I had low expectations for him after he weirded out of playing in the Safeway Open in October. All reports that week were that he was ready to go. He even recommitted to the event the Friday before it was to begin, then on Monday he was out. He had some mental block that was keeping him from teeing it up. Woods waited for safer pastures to return to at the no cut Hero event he hosts. Wise move.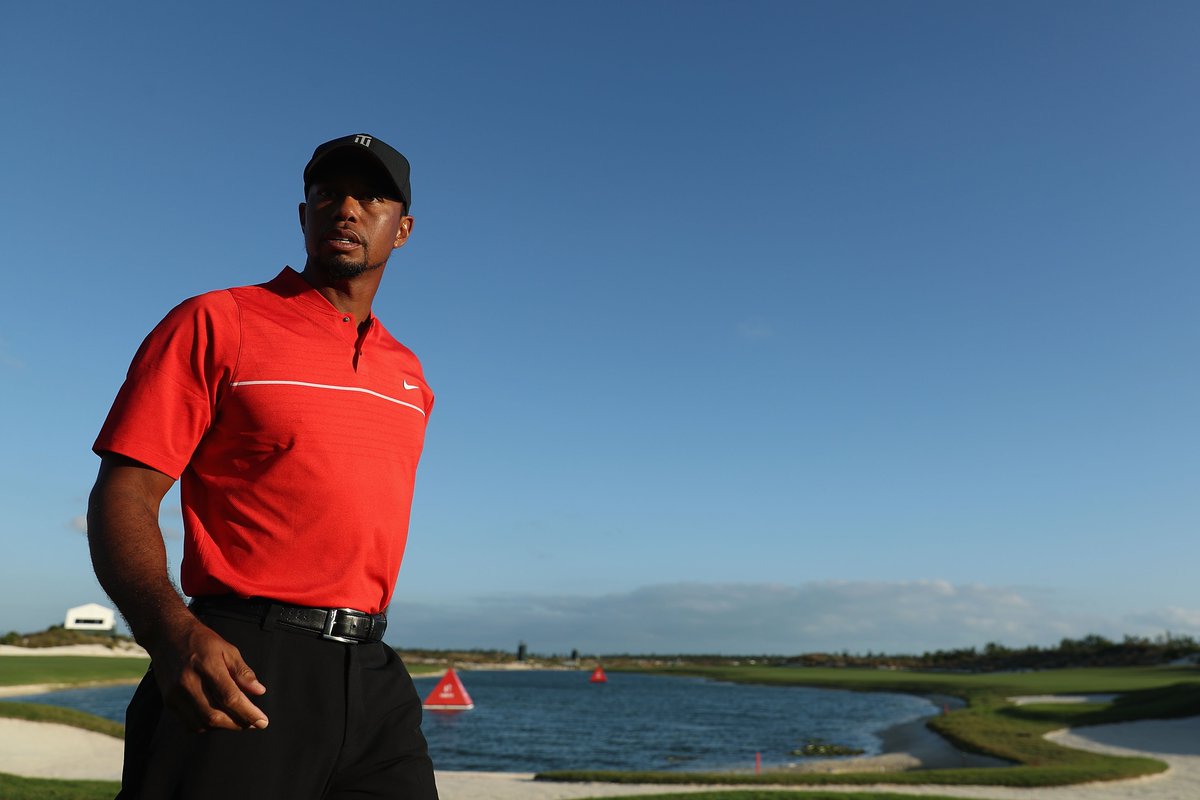 No matter what you think of his 15th place finish (out of 18), this last weekend of golf was more than anyone could have imagined from Tiger after missing 16 months. He looked happy, secure in what he was doing, and most importantly – healthy. Tiger told the media he was down 10 pounds due to a Thanksgiving illness he and his family caught. That lead to some late round fatigue you could see from him in 3 of the four rounds he played. Said fatigue killed some good to average rounds and turned them into garbage. Oh well. His driver wasn't perfect. Several of the few demanding tee shots the Albany course offers caused him mental anguish. But that is all nitpicking.
Outside of the those scabs he was vintage Tiger. He lead the field in birdies and eagles (and double bogies), he rocked a few 350 yard bombs off the tee, he made 20 foot round saving par putts after hitting a ball offline, nearly aced a par 3, and holed out an amazing bunker shot. That sounds pretty damn good for me. I think TW's entourage agrees. Here's a live look at Steinie, Joe LaCava, and Notah Begay:
All that Tiger fellating is great and gives you the feelgoods, but where there any real takeaways or insights we could get from a weekend of silly golf in the Bahamas? Yes. Abso-fucking-lutely. His swing looked smooth and natural. Gary Koch gave a great analysis of Tiger's swing positions from 2015 to what we saw this weekend. He had better balance, foot work, rotation, less movement, and less of a violent transition from the top. All good things for his quest to win more majors and stay healthy. His short game wasn't perfect, there was some rust, but overall it looked damn good. The balky Nike putter was gone and the trade mark Scotty Cameron made a reappearance in the Bahamas too. I don't think I saw him miss a putt you'd expect him to make.
He's going to be good again. I didn't say great. He'll never be what he was but he'll be solid and win a few times in the next few years. I don't think it will take too long. He needs to play a full schedule. He needs to keep up whatever crazy health regimen he's partaking in to stay healthy. He's on the right course. I can't wait to see what is next.
Oh….the actual tournament???? Yeah….ummm…..near dominant performance from Hideki. He's inching up the world rankings. For his win he moved from 6th to….6th. Tiger moved up about 150 places for being 15th. What a system.
Nice playing, kid. Can we start fitting Matsuyama for a green jacket?
So what do you expect from Tiger in 2017?