I'd Pick FIGJAM If This Were Horseshoes
Another week, another Shutter to hand out, and this one is for the Player of the Year. This isn't the AP vote. This isn't handed out by the Tour. This is the ShutFaceGolf.com POTY. That means there are no rules. Last year Jordan Spieth was everybody's golden boy and POTY. And I gave my award to Jason Day anyway. I justify my selections no matter how bad you think they may be, don't worry. Can Day win again this year? Let's find out.
The Nominees Are…
Henrik Stenson – The Champion Golfer of the Year, yeah, the Iceman has a chance. That's why I nominated him. He only won twice, but I like to give extra credit for record setting performances in a major (don't tell that to 2015 Jordan Spieth though). We all saw what Stenson did at Royal Troon and I've already awarded him with a Shutter for the Round of the Year in 2016 for that performance.
Can those four days at Troon plus one other measly Euro Tour win be enough to push him through for the Player of the Year? That's doubtful, even though he is #4 in the world rankings. He won't be ignored, but don't hold your breath on him snatching this one. That groan you just heard are all my Swedish readers. I'll bet you $50 that they all leave my site after reading this in search of their favorite glass bottom boat porn clips (don't make me screen shot my analytics!).
Dustin Johnson – World number 3 had a decent year, right? Made the cut in 21 of 22 events he played on the PGA Tour. Yes, that MC was the PGA, but I'll let it pass due to the compressed major schedule. Thanks Obama. 19 of the 21 cuts he made he finished in the top 25, 15 times in the top 10, and of course 3 wins including his first major. Throw in a WGC at Firestone to be the whip cream on your Oakmont U.S. Open victory and you've 100% earned a nomination from me for POTY.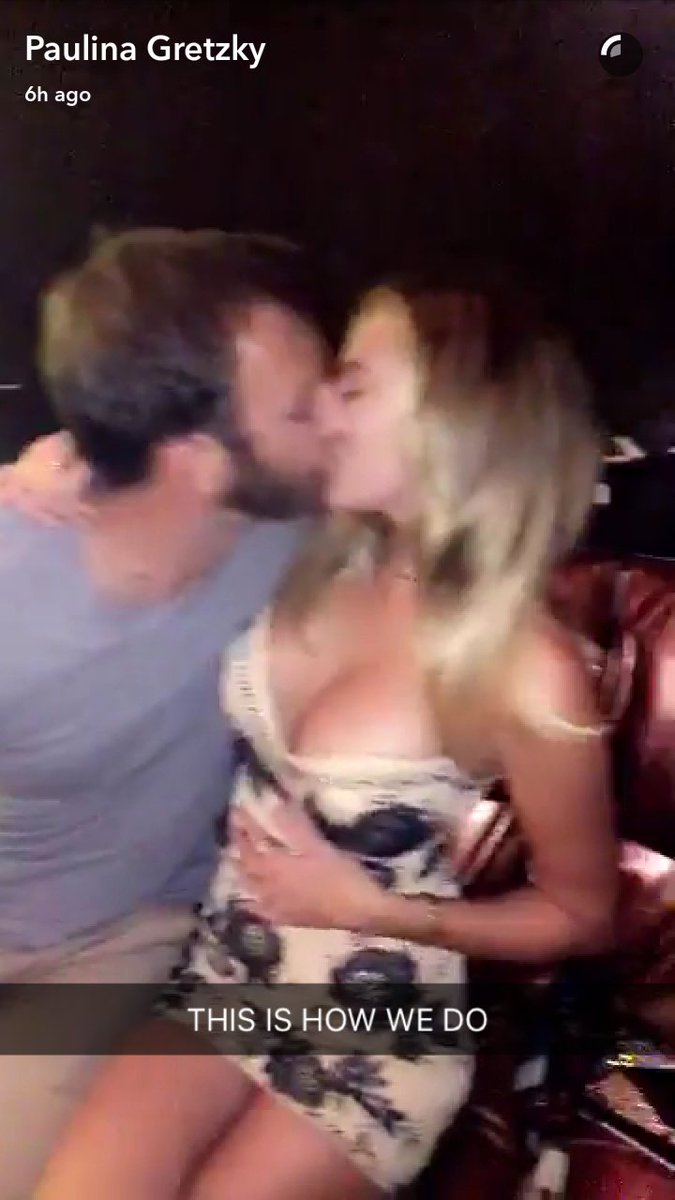 A picture says more than 1000 words sometimes. Johnson and his baby mama get bonus points for celebrating his success in style taking on the club scene in Vegas for days on end. He earned it this year.
Lydia Ko – I nominated Ko last year and said she really didn't have a chance against the likes of Jason Day and Jordan Spieth. Technically, her 2016 doesn't measure up to her 2015, but she did win a major and finish in the top 3 in 2 others. Oh, and she snagged an Olympic silver medal for her efforts in Rio. Besides her 1 major she also won 3 other times and has a stranglehold on the number 1 ranking in all of women's golf.
I respect the hell out of what Ko does. She's a phenom. She's going to dominate her sport for a decade and then some. I may end up nominating her for 10 years for my POTY and she might not ever win it. I don't think she has great competition on her tour. If she won 3 majors and finished in the top 10 in the other 2 I'd probably give it to her. I'm not being sexist (this time) I just don't think her year, as good as it was, stacks up with her fellow nominees regardless of gender.
Rory McIlroy – Didn't expect to see his name, did you? He's only number fucking 2 in the world. He only won 2 events in the final 4 Fed Ex events to steal 10 million dollars out of Dustin Johnson's fury hands. Throw in an Irish Open victory for his resume and that's not a bad year. Rory gets a nomination for that late surge, but also because he won with style. He attacked par 5s down the stretch of the Irish Open to hold off Russell Knox and others, he shot 65 in the final round at the Deutche Bank, and then at the Tour Championship with $10,000,000 in play, he gutted Ryan Moore with shit like this:
Ok, so that's not really enough to win the Shutter, not without a major, but Rory did nearly carry a whole continent on his back to a Ryder Cup victory. If he wins his epic singles match with Reed and Europe wins, McIlroy is in the POTY discussion with a lot more weight.
Wait, What, Where's….?????
That's right, Jason Day didn't make the cut. His year wasn't that different from Rory's, but his often injured body, illnesses, and weird WDs made me drop him from my list. He also hasn't sniffed serious contention in a tournament since Bernie Sanders was still a possible nominee for the presidency. Plus, I gave him the POTY Shutter last year, I have to draw the line somewhere. Sorry Mr. And Mrs. Day.
And The Winner Is….
Welp. Fuck. I kind of gave this away for you, didn't I? One more win and I could make a stronger case for Henrik. One major for Rory and he's my guy. But like I always say, if my aunt had a dick, she'd be my uncle. The Player of the Year race this year is too straight forward, too vanilla, it has to be DJ and I don't see any other way around it. Feel free to tell me that I'm wrong. Go ahead, hit the poll, make your case in the comments. This isn't the electoral college, if you protest loud enough I just might change my mind.
Next up, Shot of the Year, and I need your help. Please tweet me, make a comment, email me, fax me, send smoke signals, whatever it takes….I need some nominees for Shot of the Year.