I Only Think Of Windsor When I Think Of Vegas In Canada
I almost picked Jhonny Vegas as a dark horse for the Canadian Open. Almost. Too bad I wasn't playing horseshoes. Jhonny played well and lead the Barbasol Championship after 54 holes the prior week. He didn't close the tournament on Sunday but his game was rounding in to form. Where's he been? The young Venezuelan burst on to the professional scene straight out of the University of Texas in 2011 with a big win at the Farmers Insurance Open at Torrey Pines. He's barely been heard from since.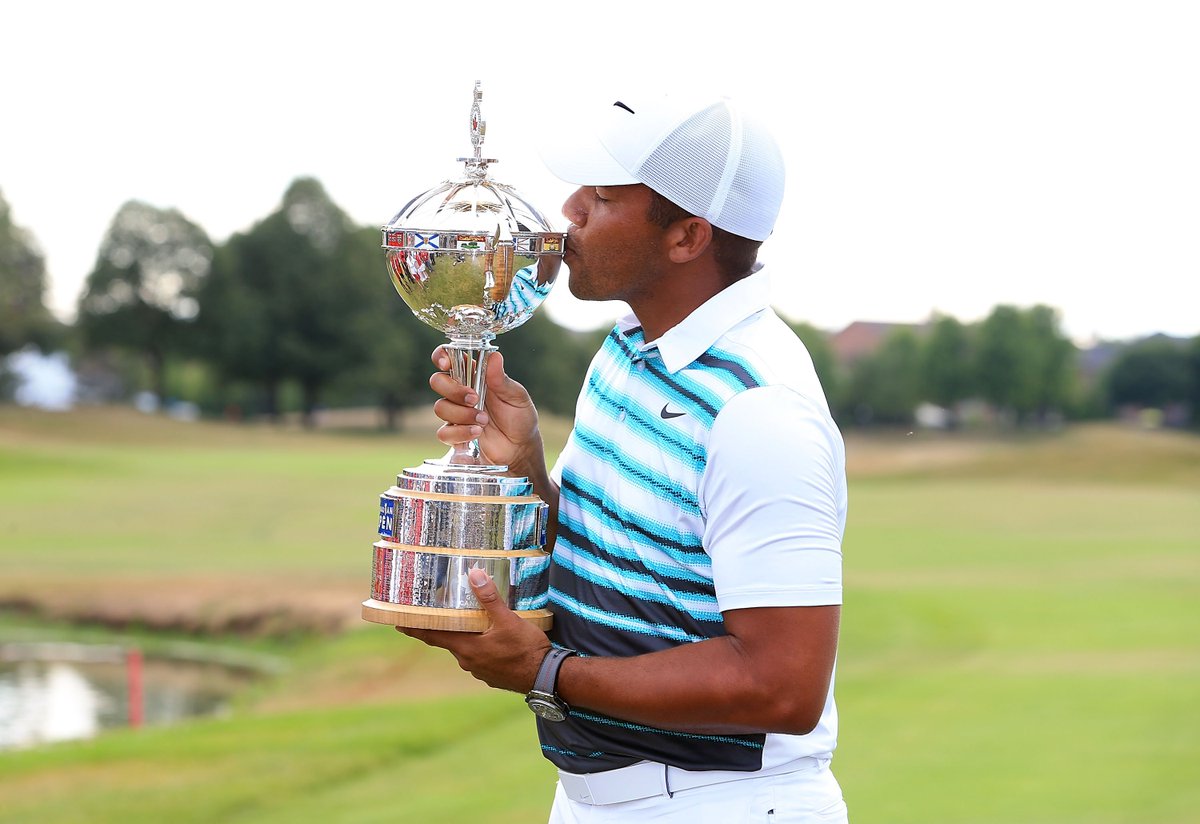 If you've ever watched a Tour player hit a golf ball you know that most of them, over 90 percent, hit the ball a damn mile and appear to never miss a shot. So what separates them week to week, year to year, in how they perform? It is the little things like making putts inside of 10 feet, saving strokes from places they have no business making a par or better from, course management, and even some luck. All those factors come into play. I saw Vegas in person at the Masters a few years ago. He looked like he could win every week. For whatever reason he not only hadn't won again, but he hadn't sniffed many top 10s in the last 5 years.
The Barbasol showed that Vegas was close. This week he charged home in Canada to steal a win with a final round 64. He started his Sunday 5 back of the leaders after a mundane first 3 rounds. There's no doubt that took pressure off of him. His opening round par might have looked like more of the mundane was there to stay on Sunday, but 5 straight birdies afterward meant he was now a contender. Closing the round with 3 more birdies on holes 16 to 18 meant he was the leader in the clubhouse. That number held up over the last 10 or so groups to give Jhonny a win and a spot in the PGA and the 2017 Masters. Welcome back to relevance Mr. Vegas.
The Field
Jared du Toit just finished his sophomore year on the Arizona State golf team. When he gets back to Tempe from his summer vacation all anyone is going to want to talk to him about his how a country put all their golfing hopes and dreams on his back for one week in July. Jared is of course an amateur, he's also Canadian, and therefore the Canadian Open is a big deal to him. He was in the field, and in the hunt, at the RBC all week long. The kid has a unique swing and is exciting to watch. His galleries grew like he was the Canadian Francis Ouimet. A Canadian hadn't won their national championship in over 50 years. He could have been the guy, as an amateur no less. This putt on the 18th hole for eagle on Saturday set the crowd into a frenzy.
That got him into Sunday's final pairing with Brandt Snedeker. A final round 71 left him in a T9 finish. He hits it a mile and I can't wait to see more of him. The next time we see him he might not still be an amateur.
John Rahm is my leader for Rookie of the Year on Tour. He finished one shot behind Vegas in 2nd place. He just exhausted his eligibility at Arizona State. With Rahm and duToit how did ASU not win every tournament they entered? That is tongue in cheek. College golf is full of deep fields. DEEP. You need more than two studs to win.
Brandt Snedeker hasn't had a great season but he looked like a new guy at the Canadian Open. His short game was phenomenal as he chipped in, or nearly did so, more than a few times for the week. I think we'll see more of Sneds as 2016 comes to a close. You could say very similar things about Martin Laird as I said about Sneds. He hasn't been on many leaderboards either but his weekend scores of 68-67 left him tied with Rahm as a runner up to Vegas.
Dustin Johnson showed up in Canada only because baby mamma Paulina has so much family there that she makes him go. He was clean shaven for the first time that I can remember this season. He lead most of the week but got lapped by Vegas in spite of a late charge. Don't worry about DJ. The RBC was his 3rd event in four weeks. He's probably a bit worn out from traveling. He's finished  3-5-1-1-9-2 in his last five starts. He'll be fine and still a heavy favorite come Thursday morning at the PGA.
If you're looking for someone to worry about look no further than Jason Day. Day came to Canada to play mostly because he was the defending champ and was probably obligated to do so for his sponsor, RBC. He didn't want to be there. He needed the week off between the Open Championship and the PGA (where he's also the defending champ). To his credit he made the cut and shot 67 on Sunday with his C game. Now he's in New Jersey with less than 48 hours to his tee time at the final major of the year and he hasn't seen the course yet. Day has taken Monday and Tuesday off to rest. Good luck with that approach in your quest for a 2nd major title.
Shot Of The Day
Snedeker chipped in, but that was nearly a gimmie for a Tour pro. Otherwise, due to the firmness of Glen Abbey's greens, there weren't a lot of stellar shots to show you from Sunday. That leaves me with this lob shot from John Rahm. I can't tell you how good this is.
That's off a slight down slope. The ground under the ball if very firm and dry. He's trying to get up and down for birdie to stay in contention for his first win. And if he fucks it up his tournament is done. That's why Rahm is going to make millions on Tour and cubicle jockeys like you and I have day jobs.
On To Baltusrol
The whirlwind season of majors comes back hard with the PGA at Baltusrol this week. If you follow me on Twitter you know that I have plenty to say about the host site. I played in the 2006 Met Am there and became very familiar with both courses and much of the facility. I hope to provide a little more insight to the famed course later this week. Stay tuned.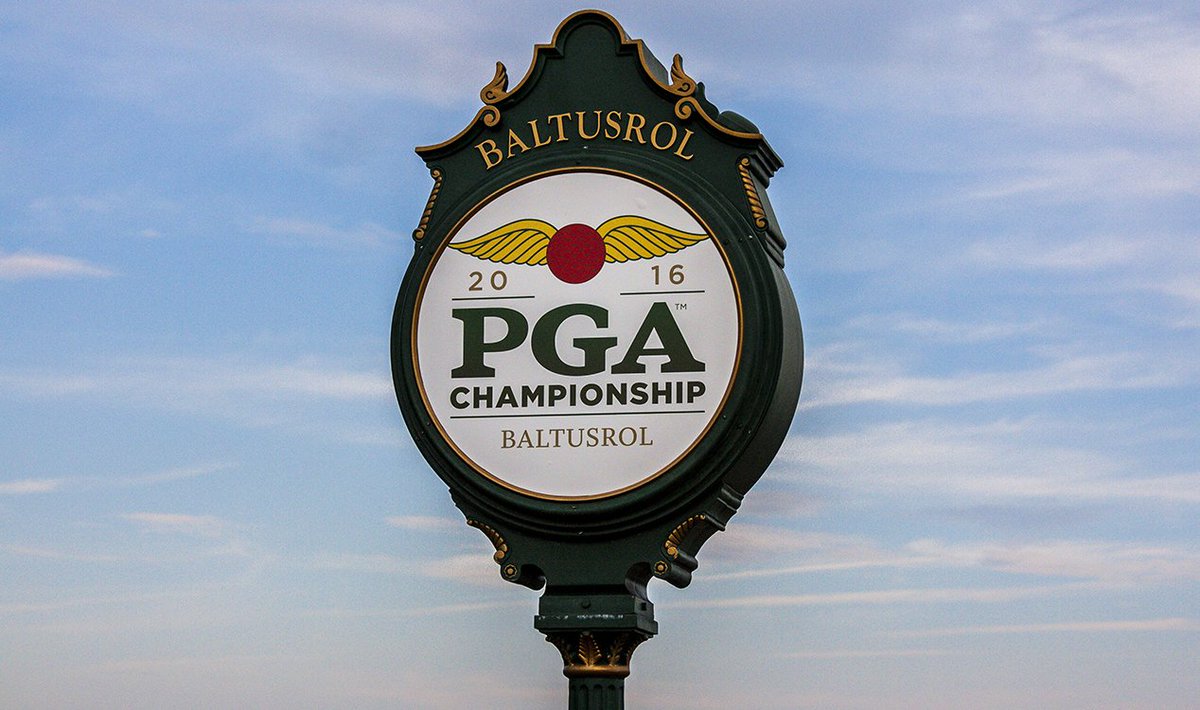 The news from the first two practice rounds out of the Garden State is a bit on the dull side. The short story is this, the weather has been very hot, it rained 2 inches on Monday evening, and Byeong-Hun An won the long drive contest by hitting it 347 yards down the first hole (2 yards past Rory). Seriously, that's it. Who am I picking? Glad you asked. Phil and Rory seem like the picks to click. I think Rory could run away and hide this week. I think he's motivated. I think he wants to save his season, and the course is perfect for him. There's nothing tricky. He can blast driver on 12 holes per round. If he's anywhere in the top half of the field in strokes-gained-putting he wins by 3+ shots. Lock it.
Site News
A note in my inbox this week came from the folks of GolfAssessor.com. I don't know much about the site but they made a list of top 50 Golf Blogs. They rank this one at 27. I'm honored. You can see the rest of the list at the link below. Thanks for the recognition. Now hopefully I can get off my ass to give you all more content this year.