62.5 Isn't Phil's Waste Line, It Was His Score Today
I wasn't planning on writing anything about round 1 at Royal Troon today, but then something special happened. Don't get me wrong, every major round is special, but when one of the ten greatest players of all time is challenging the record for the lowest score ever shot in a major….well, you'll get me out of my chair and writing again. Bitch Tits hasn't won in 3 years since his 2013 Open Championship charge. He's played well this year but not so much of late. I completely counted him out this week. That's why he's now so dangerous.
Phil went out in 32, that was the easy part because the outward nine is short and score-able. He was -5 on the 14th tee. After 3 birdies in 4 holes he had this putt for a 62 to set the record.
That sure felt like the putt he had in Phoenix for a 59 a few years back. Phil knew that was supposed to be good. He knew this was one of the greatest rounds he's ever played. Ernie Els played along side him and he knew it too. He finished out on the green early so he could cheer Phil's ball in to the hole. I'm still not sure how it didn't drop. Bones feels the same.
He looked like a sniper got him.
Phil was stunned still in his post round interviews that the putt missed. He'll get over it. He's leading by 3 and has a lot of work to do for the weekend. My god he was good today. He hit 80% of his fairways and about 90% of his greens. That'll do. Wait, we're talking about wild Phil? Gallery-thumping-FIGJAM? Can he keep that up? My gut says know, but what do I know?
Site News
I admit I've neglected this site in July but I have to apologize for leaving the Oakmont background up for a month too long and not updating the Up & Comer for this month. That's all in the past now and Canada's Natalia Ghilzon is the new U&C'r. She isn't even on a tour right now but who cares. The former Big Breaker from 2012 will catch your attention without even having a golf club in her hand.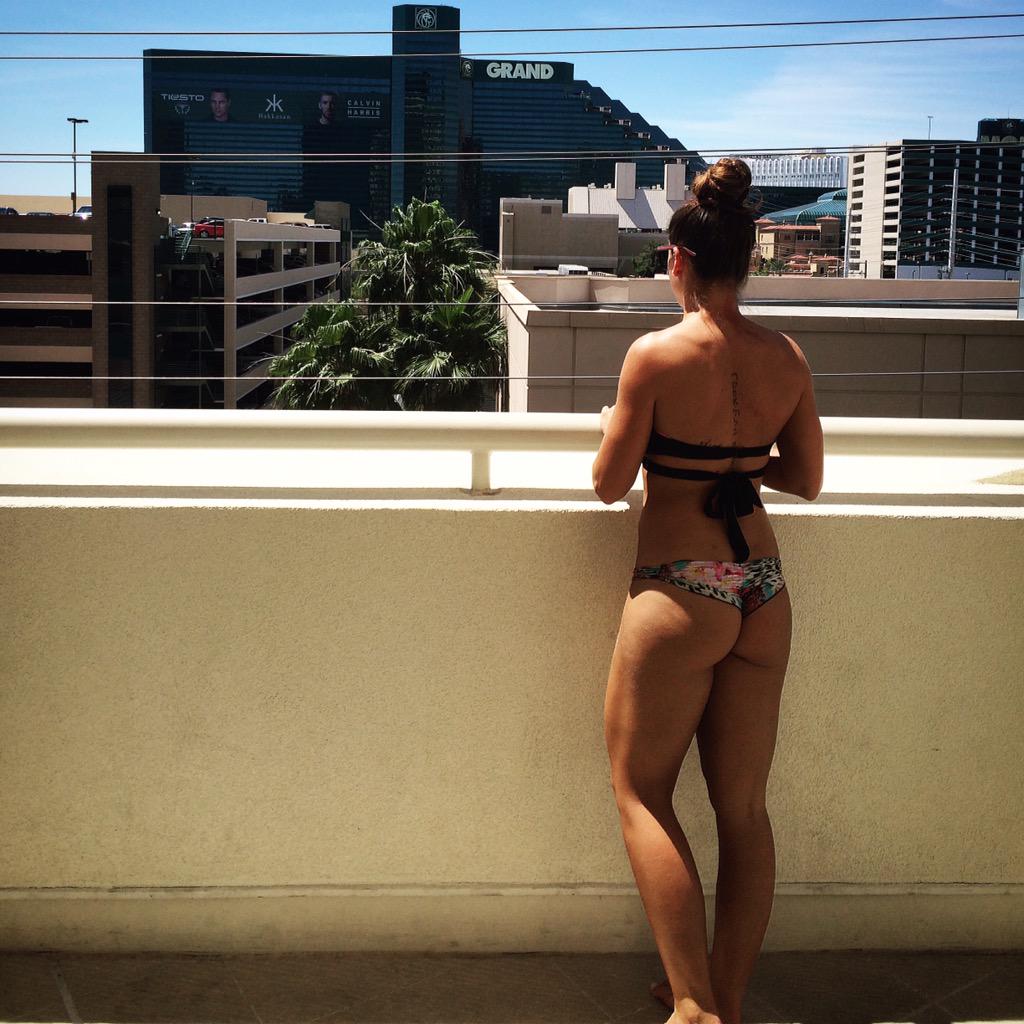 There you go. Updates made. Bitch Tits leading the Open, and the rest of the leaderboard is stacked too. If Patrick Reed ends up getting any decent weather on Friday I think he'll have something to say about who the 36 hole leader is. Enjoy the golf.