Paulina Must Only Come To Majors
Two big tournaments, two big wins in a row for Dustin Johnson. Its that simple. He's the best driver of the golf ball on the planet right now. Then he shows up in Akron and leads the field in strokes-gained-putting. How's that fair? Even with all his talents and glossy statistics it isn't as though DJ beat the world class field by 8 shots. No, far from it. DJ and his putter flat out stole last weekend's WGC Bridgestone Invitational thanks to Jason Day's sloppy back nine. Now Johnson finds himself as the third ranked player in the world and a favorite for the British Open, the PGA Championship, and perhaps even the Olympic gold medal if he shows up in Rio.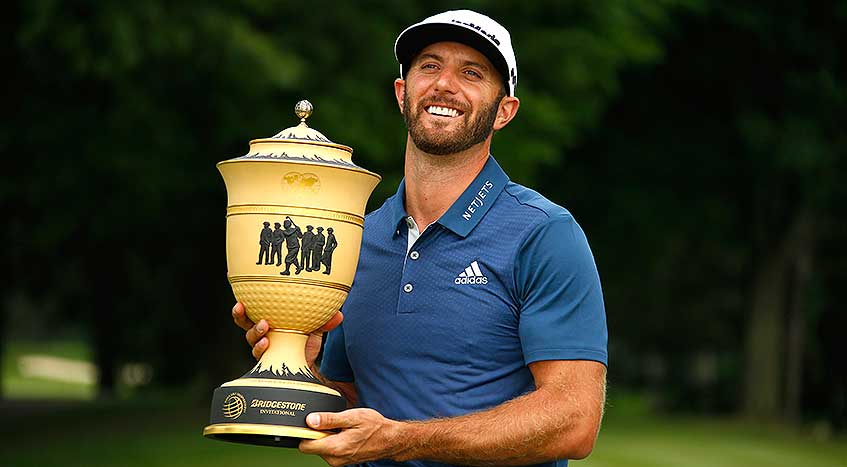 I'll spare you all the talk of how winning that first major will open the flood gates. While there's always some truth to that, we knew this is how it would go down with Dustin years ago (once he got one). There were too many close calls and too many heartaches. Like Day did last year Dustin will now stock his trophy case after winning major #1. I'm happy to see it but I'm over it. So why wasn't Ms. Gretzky in Ohio to help celebrate?
The Field
While DJ fully earned his victory in Northeast Ohio, Jason Day did lend a helping hand with his shit play down the stretch. Day's ugly finish could have been foreshadowed if you watched any part of round 3 on Saturday. He didn't have his A game but he hung in there, posted a 1 under 69, and maintained his lead over Scott Piercy. I've compared Day to Tiger Woods a lot recently. Like Tiger, I thought Day was poised to win the WGC with a performance that was far from his best.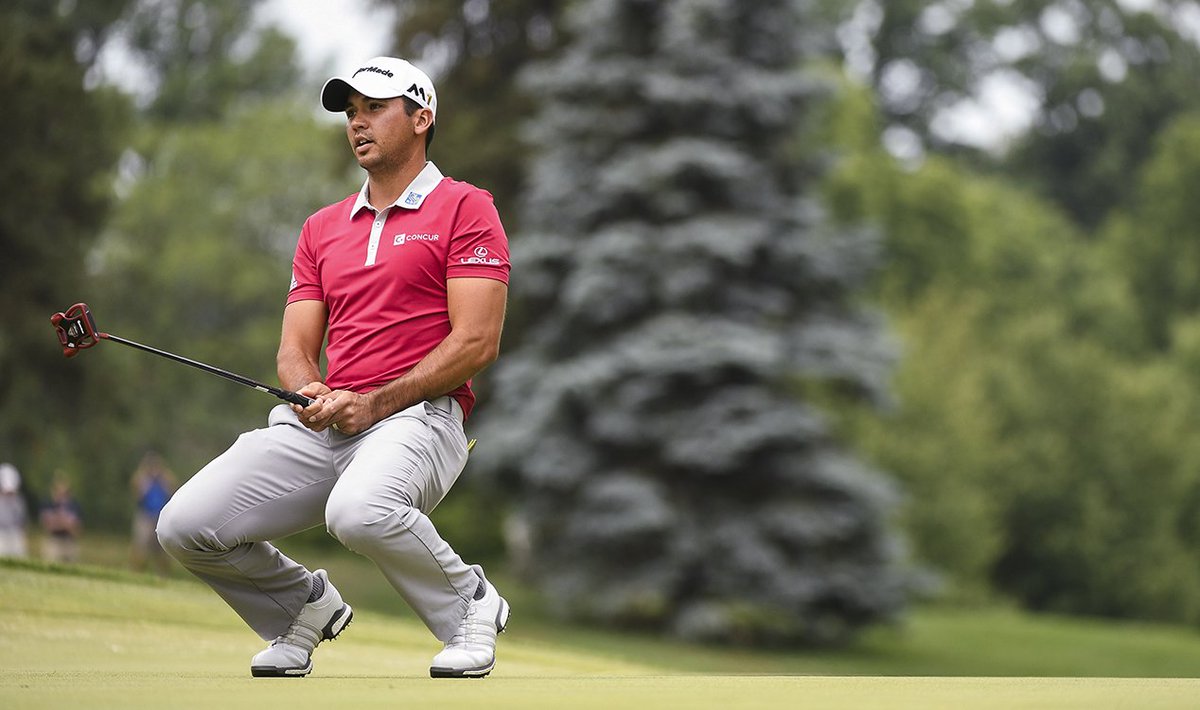 On the 2nd hole on Sunday Jason chipped in for eagle. That ran his lead to 2 on the field. Day is a closer. I was ready to hand him the trophy. Fast forward to the 15th hole. Day hit a towering iron shot that landed within ten feet of the cup on the par 3. The ball ran through the green and Day missed a 5 foot par saving putt. On the very next tee Day hit less than driver on the 667 yard par 5 and snap hooked it under a pine tree. The snapper and some bad decision making lead to a double bogey. Ejection. Once he failed to make birdie on 17 the tournament belonged to DJ.
Now back to the TW comparison…you think Woods would have done that in his prime? Not a chance. It never happened. The man was a historic closer. While I think the Day/Woods comparisons are still apt, this is just another example of why Tiger was so much better than any other player we've seen since Reagan was president.
Scott Piercy finished 2nd at the U.S. Open to Dustin Johnson and pulled off the same thing in Akron. He's playing great and would have one helluva summer going if DJ didn't exist. I think he would have been an overwhelming favorite at the Greenbrier this week if it hadn't been cancelled.
Matt Kuchar shot 66 on Sunday in Ohio to snatch a sneaky back door top 5 finish. He's made a living doing this. I don't think Golf Channel or CBS showed him all weekend until his final few shots on Sunday. He was 5+ shots back for most of the tournament. Jordan Spieth might have found himself in the winner's circle on Sunday if he hadn't made a snowman on the 16th hole in the third round. He finished 3 shot back too. Hmm……
If you missed it, Jordan played the hole how you're supposed to after two shots but put his 3rd shot into the drink after admitting he caught it a groove low. He dropped, hit it over the green, didn't get up and down….nice 8. Then he said it is a "poor hole" and went on a rant about it, how it should be played 50 yards shorter, blah blah blah. Remember when he did this at Chambers Bay last year? It is becoming a habit. Hit the shots kid. You're a world class player. Don't miss hit wedges and you'll be fine. Now stop bitching.
Greg Chalmers wasn't in the field at the WGC. He will be next year. Chalmers was playing in the opposite field event in Lake Tahoe, the Barracuda Championship. Chalmers won for the first time in 386 starts on Tour with a 6 point (Stableford scoring) victory over Gary Woodland. That's like trying to get laid for 18 years and not getting any until you're 40. Maybe Greg put the almighty 1st victory on a pedestal.
Congrats to him. His career should be an example to all of us to never give up on what we want in life.
Shot Of The Day
This one also comes from the Barracuda. On his final hole of the championship Rhein Gibson holed out from 176 yards for an albatross. In Stableford scoring that is worth 8 points. Eight points can move you up the leaderboard pretty fast in that format, and for Rhein it meant an extra $100,000.
He must still be feeling it because Gibson shot a first round 64 in today's Web.com event and leads by 1 shot.