Bombs Over Oakmont
Dustin Johnson won the 2016 U.S. Open, in spite of the USGA, all thanks to being the best driver of the golf ball on the planet. There's no debating that matter after the show he put on in Western Pennsylvania over the weekend. Johnson put a stranglehold on Oakmont and the field by hitting 64% of his fairways (18th in the field) and driving the ball nearly 320 yards off every tee. Of course he lead the field in distance. He got a bit of help when Mother Nature ripped through Pittsburgh and dampened the old brute of a course with a shit-ton of rain on Thursday. Soft conditions meant Johnson's bombs had a better chance of staying in the undulating fairways. It also meant his towering iron shots would hold the greens better than they would had the greens been firm. With all that going in Dustin's favor what could possibly hold him back from his first major?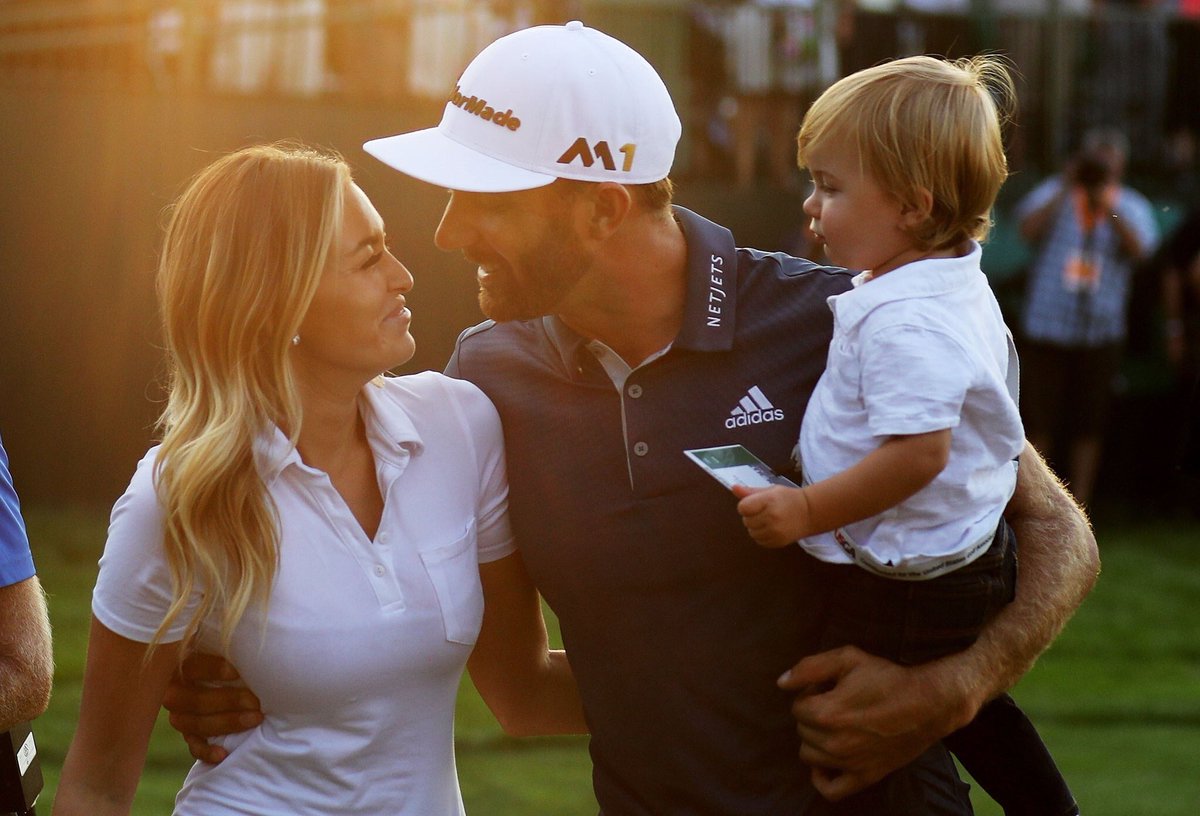 Oh, that's right….his old friend – the idiotic Rules of Golf. You watched it, you saw it, but you still can't believe that the USGA tried to ruin DJ's bid for his 1st major with a bullshit ruling. This is what occurred on the 5th green on Sunday at the U.S. Open:
Nothing. Nothing at all happened. DJ took his practice strokes and before he grounded his putter and addressed his ball it moved. For the record, it moved backward. How could it possibly have been moved by anything DJ did? Dustin called his group's rule official over and informed him that he didn't address the ball and he didn't know what caused his ball to move. The official said he was fine, no penalty, and they moved on. Everything seemed okay and Johnson appeared destined to win his first major until the 12th tee when a different USGA official came to him to tell him they'd be reviewing the matter after his round and he may incur a penalty. What?!? If I were Johnson I would have probably punched the official in the scrotum. The penalty was going to go against him. Everybody knew this preordained outcome.
Your biggest moment with all your demons seemingly exercised and these fuckos have the audacity to overrule their own official to penalize DJ? I'm not sure Dustin even knew what they said. If he did he just didn't care. Fuck it. After a brief stumble it was back to bombing drives and flagging iron shots. He put up a few more birdies and once he hit his 2nd shot at the 72nd hole to 4 feet the U.S. Open was his, no matter what the stuffy, dandruff covered blue coats of the USGA had in mind for his so-called penalty. Homie earned this one and it has been a long time coming. After what happened in 2010 at Whistling Straights and Pebble Beach, last year at Chambers Bay, to put himself right back in the hunt at Oakmont of all places and close the deal with that lingering over his head….phenomenal stuff from a phenomenal talent. Well done, DJ.
But that wasn't the end of the highlights for DJ at Oakmont. Once he took the trophy his blonde bombshell baby momma, Paulina Gretzky, appeared with their son in an all white outfit that seemed to be painted on to her near flawless body. Oh sweet Paulina, where have you been?
The guys at Fox saw an opportunity to cash in on PG's appearance and followed Johnson and his family to the scoring area with a great view of Paulina's greatest asset.
She must have felt the breeze on her lady parts because that thing was about to ride up her hungry bum. That goes right up there with the Dufner ass pat of his ex-wife after he won the 2013 PGA Championship.
Winners & Losers
If you're new around here you need to know that majors are treated a little differently than other tournaments, as they should be. Usually I'm all in with daily posts, updates, live chats, etc. Life happens and I don't have that kind of time most weeks this year. But the major post mortem always includes a list of winners and losers from the week. They are as follows:
Winners
Dustin Johnson – The winner is always the biggest winner. Dude dominated a major. Over came the USGA's bullshit penalty that no other player thought should be called. Has a wonderful little boy in his life now. And gets to fuck Paulina whenever he fancies to do so. That and another ten years of his golf prime ahead of him and life's pretty good for ol' DJ.
Scott Piercy – This was the first time Scott has contended in a major. He finished in a tie for 2nd with Furyk and Lowry. And according to those who write about golfer's wardrobes Piercy's threads were some of the best of the week.
A couple more putts that drop, a couple more drives in the fairway and Piercy might have been the guy making Johnson sweat that penalty shot hanging over his head a bit more.
Golf Fans – Why are you guys winners for the week? Well, you all got to see Oakmont in its glory. You got a fantastic Sunday of golf with drama, whether it was needed or not. You got a pro tracer on nearly every shot over 150 yards that Fox could show. And you had Holly Sonders on your TV for four straight days.
Boner. Yes, they dressed her just like they should. You were glued to it. My site stats tell me so. And you got her goods from both sides. Yes. I do think she got ass implants. If not she has an amazing trainer.
Shane Lowry – Normally a guy with Lowry's beard, who was kind of bitchy for the week, that shoots 76 on Sunday to blow a major championship doesn't end up on the winner list. Like Piercy I thought Lowry held his own for this being his first crack at winning a major. He played very well for 54 holes and will grow as a player from the experience. I'd imagine this finish is enough to get him on to the European Ryder Cup team as well. I spared you a picture of the big oaf. You're welcome.
Jim Furyk – Big Jim has been back from injury for what, a whole month? He's played pretty well in that month and then he came home to his beloved Pittsburgh area and finished T2 at the U.S. Open thanks to a final round 66. Fuck yeah he's a winner.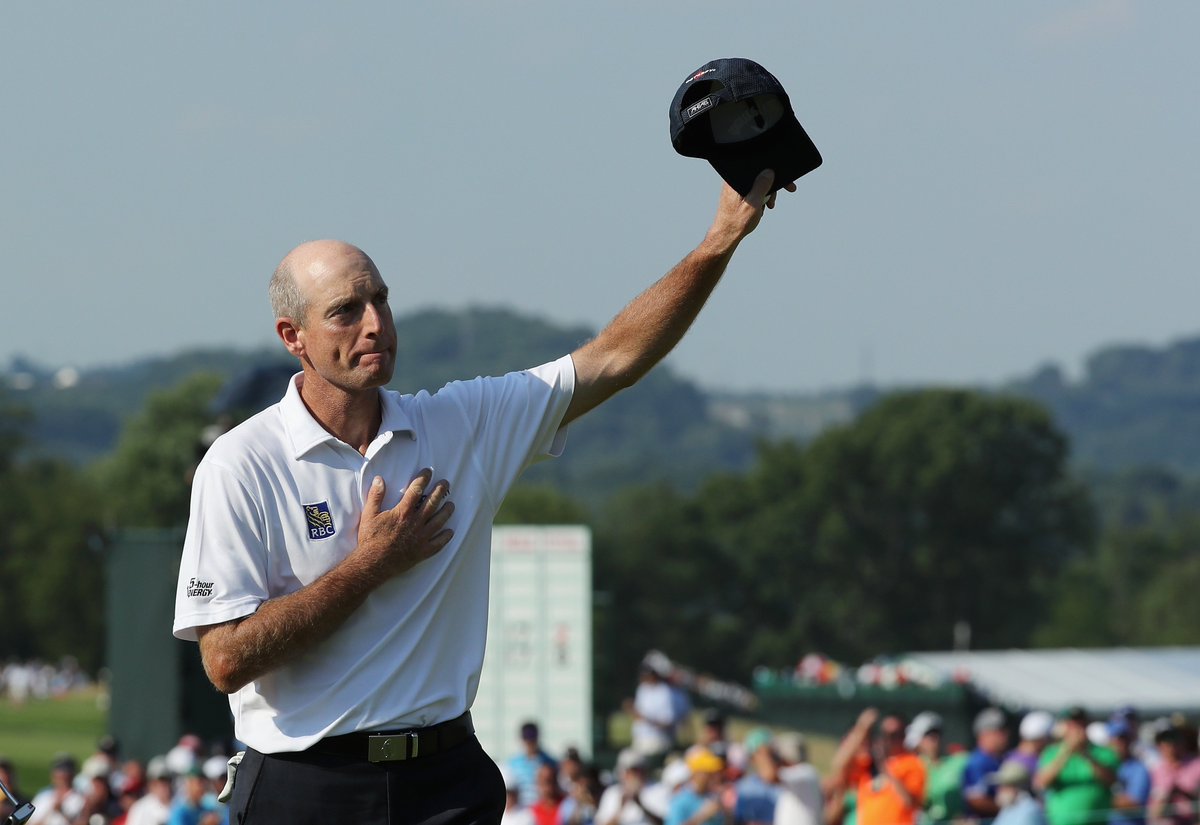 I can't help but think Furyk's recovery is giving Tiger some hope for his long term prognosis. I know a wrist injury and a back that has had a few surgeries are very different things, but I think you still get my point.
Losers
The USGA – Yeah, those guys. The ones who said no penalty, maybe there's a penalty, then gave a bull shit penalty for nothing they can prove. Fuck them. Grow the game? How are they doing that?
Well if Rory agrees, lets see what Mike Davis thinks…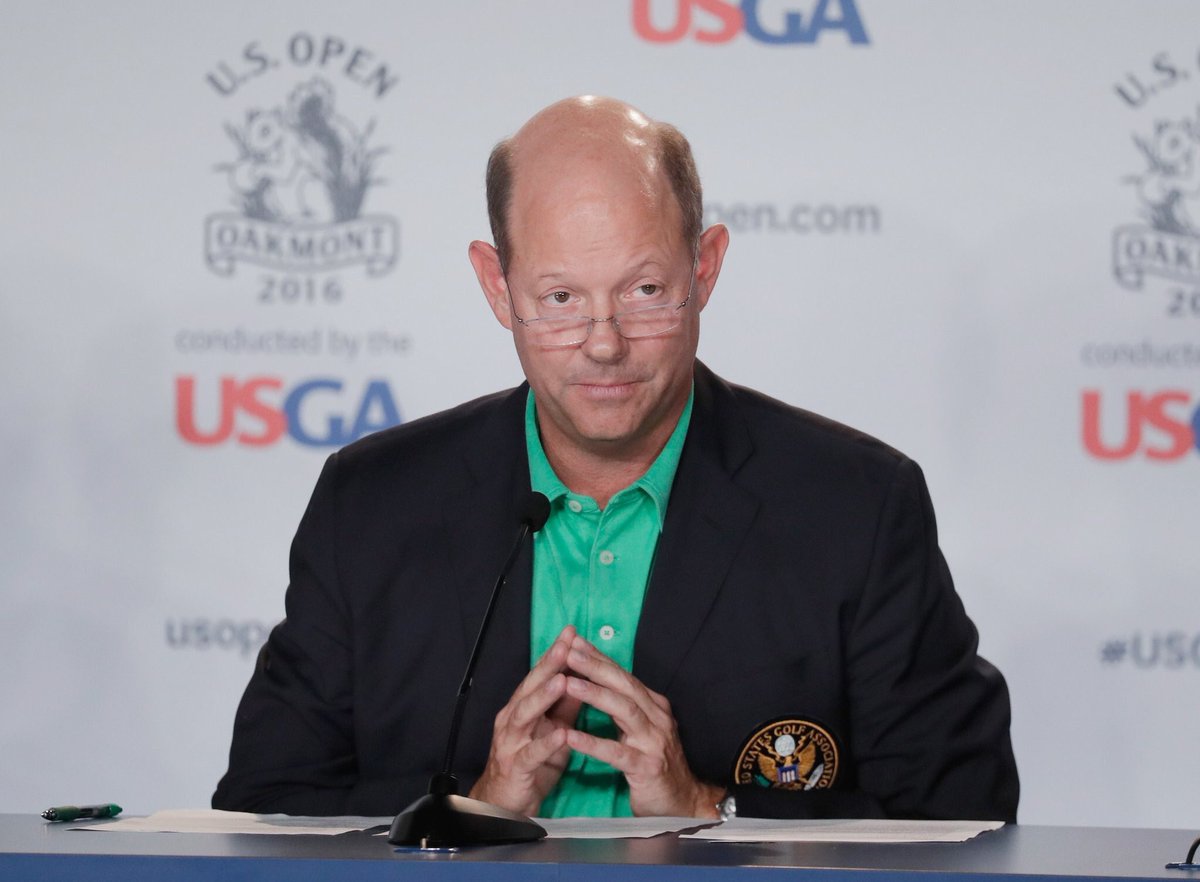 He's not happy. And Davis put out a statement on Monday saying they should have accessed the penalty and let DJ know on the 12th hole. Did he somehow think that made this all better? No, you still gave a penalty for nothing. It was completely undeserved. They just don't get it.
Sergio Garcia – So close, but yet so far away still. Did anyone think Garcia had a chance no matter how long he hung around? We've seen too many major train wrecks from Garcia to not know better. This one ended when his tee shot found the mini-Church Pews on the 15th hole.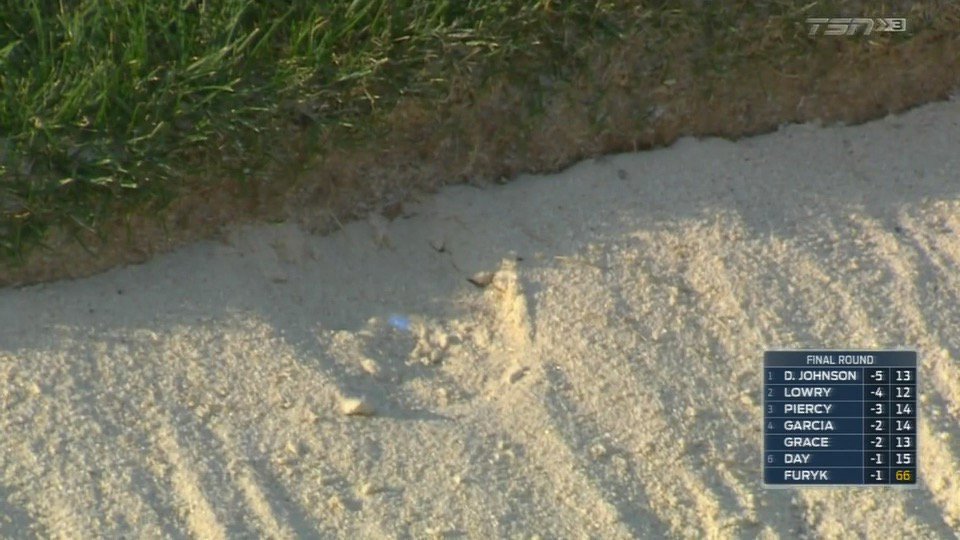 Fox Sports – Were they better than last year? Yes. Were the pro-tracers all over the place awesome? Yes. Great camera work. Great pictures. High quality viewing and the auxiliary analysts were pretty solid. But they still have too much Joe Buck. Brad Faxon is awful. And Azinger was given way too much air time.
I can't take that much of Paul. He's an ass. And he can't hold Johnny Miller's jock in terms of his resume. Why let him talk so damn much? Faxon is given too much mic time too then he fakes excitement when a player hits a great shot. I also thought there was a little too much open rooting for Johnson with the USGA situation going on. For the most part they covered the rule issue as they should have but they beat it to death at the same time. I'll give them a C grade overall.
Phil Mickelson – Another year, another missed chance at the career Grand Slam. I told you last week that I didn't like his odds at Oakmont. When the course softened that should have helped FIGJAM's chances. If he'd had made the cut and faded on the weekend I'd give him a pass. The MC is why he's a loser this time.
Lee Westwood – See Garcia, Sergio (above). Lee and Sergio really do have a lot in common as far as choking in a major. We all knew this was coming when he was paired in the 2nd to last group on Sunday. I didn't think he'd shoot an 80, but he did and that's why he made the loser list.
If he shoots 75 I probably give him a pass. Why? Because I think he did something amazing for Dustin Johnson with all the chaos circling around him during the USGA bull shit. Westwood could be seen constantly encouraging Johnson and talking to the officials on his behalf. That support had to help Johnson feel more confident that he wasn't in the wrong. Kudos to Lee for being so sporting while his game was completely in the shitter.