Well Done, Daniel
A very good friend of mine has been picking Daniel Berger to get his first PGA Tour victory for about 3 weeks now. I started listening to his cause about a week ago. I nearly picked Berger to win in Memphis this week but took Harris English instead, ironically based on my friend's recommendation. So of course I wasn't surprised when Berger, known to his friends as "Boogs", went out Thursday and Friday at TPC Southwind and shot 67-64 to take a 36 hole stranglehold on the tournament. He told Peter Kostis how he played "awful" on Saturday but still managed to fire a 1 under 69 to maintain his lead. But anything can happen on Sunday on the PGA Tour. Anything about did until Berger slammed the door down the stretch.
Boogs made an opening bogey on Sunday and could feel momentum leaving his golf bag. He made another bogey on the 10th hole to drop back to even par for the day. Challengers like Brooks Koepka, Phil Mickelson, and Dustin Johnson were hot on his tail. That's when Berger buckled down with birdies at 12, 14, and 15 to seal his first win. He made smart plays off the tee and stroked in every clutch putt he needed to maintain his comfortable lead before he played the water filled 18th. With that cushion and a solid iron off the tee he made an easy par to win by 3.
As I tried to note above, Berger's win was a long time coming. And his left to right favorite ball flight fit TPC Southwind to perfection. Now the Tour's 2015 Rookie of the Year has validated his award with a big 1st win. Is Berger a future Ryder Cupper? I wouldn't rule it out right now. He's done more in 2016 than several other Ryder Cup stalwarts. He was 25th in the current standings before his win at St. Jude. I'd like to see him on Davis Love's squad come September.
The best part of a Berger win should have been seeing his girlfriend, Instagram model Victoria Slater, coming running out on the 18th green give Boog a big kiss. That didn't happen because severe weather delayed golf for close to two hours and CBS wasn't carrying the broadcast on their own network when Berger's final putt fell (more on that later). To make up for you being denied this pleasure I'll show you her latest IG pics, that's what you came here for anyway, right?
Yeah, that girl. We've talked about her before.
Whew….kid has it all.
The Field
Berger's challengers were no slouches. First he had Steve Stricker coming at him with guns blazing as he preps for life on the Champions Tour. Strick looked sharp, not like a man who is quasi retired, and kept hitting greens and making putts to post ten under and tie the club house lead. Brooks Koepka also posted 10 under to finish T2. Brooks is playing well this season and again narrowly missed his 2nd win. He'll get one soon, just not this week in Western Pennsylvania.
Phil Mickelson also finished T2. Phil thrilled the crowd with shots like the one in the tweet below in his chase of Berger but in the end his winless streak continues and creeps close to 3 years (he last won the Open Championship in July of 2013).
I thought Phil's game looked pretty good. He didn't miss a putt under 8 feet for the week. His misses weren't big, his short game was solid, he made shots from all over the golf course – he just needs a break somewhere and a hot start to jump start his week. His mind has already switched focus to the U.S. Open. I liked the comment he left the media with after Memphis: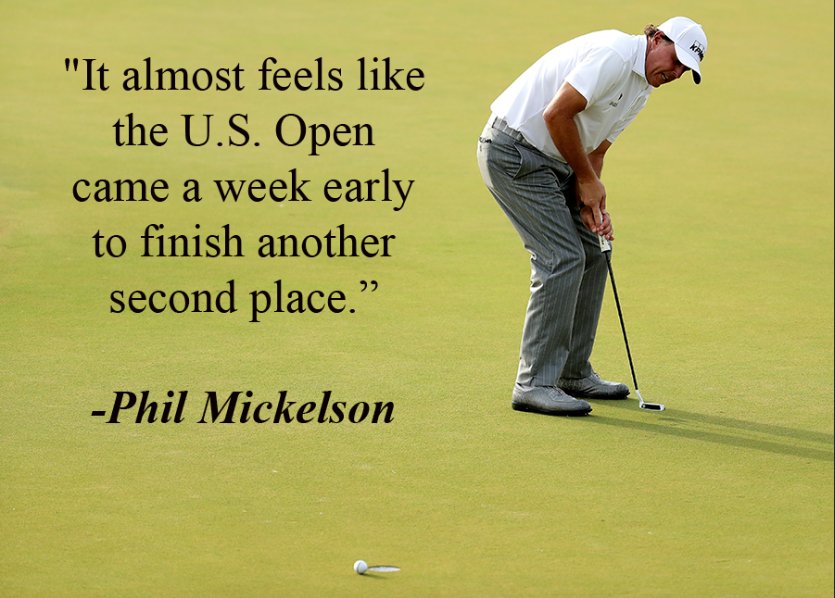 He's trying to divert some pressure from the focus on him never having won the this major using humor. I think that's the right approach, but I don't think the course sets up to his strengths.
Dustin Johnson has been on a roll for a few weeks, well…..at least when the golf he's playing means nothing. Johnson has shot lower than 66 several times this season on either Thursday or Friday and then has a round that derails his bid for a victory on the weekend. Johnson started his week in Memphis with a 66 then his 3rd round 73 threw a wrench in his plans. With no pressure on him he teed off early on Sunday and posted a 63. That meant he had to wait hours for to see if his posted 9 under total could hold. He played well for 3 days. When is he going to put it all together for a whole week? No, no no no no no……not that guy, not at Oakmont, not at the U.S. Open. Get the fuck out of here right now.
At the St. Jude Classic there's a tournament within a tournament. Did you forget? The R & A holds a mini British Open qualifier within the event. As Golf Channel's Will Gray notes below, Stricker, Gay, Henley, and Noh all made the Open Championship based on their top 10 finishes in Memphis. That's huge for all 4 guys. Henley could be a sneaky dark horse at Troon. Strick is probably just going to be thrilled to have another crack at a major. And Gay, the guy has been out of golf with various surgeries for a while and is fighting to stay exempt on Tour. A trip across the pond is a big help in his journey.
As I said above, CBS couldn't air the final holes of the St. Jude because a weather delay fucked everything up like a pile of hangers before the leaders even teed off. At 6 pm they ducked out and started covering the news due to the recent tragedy in our country. That means Golf Channel had the broadcast rights, but they had the LPGA's 2nd major airing from the West Coast live. So they bumped the CBS event they were gifted over to CNBC. Then at 8 pm a Shark Tank marathon bumped golf over the MSNBC. Fuck me! There were only a few glitches.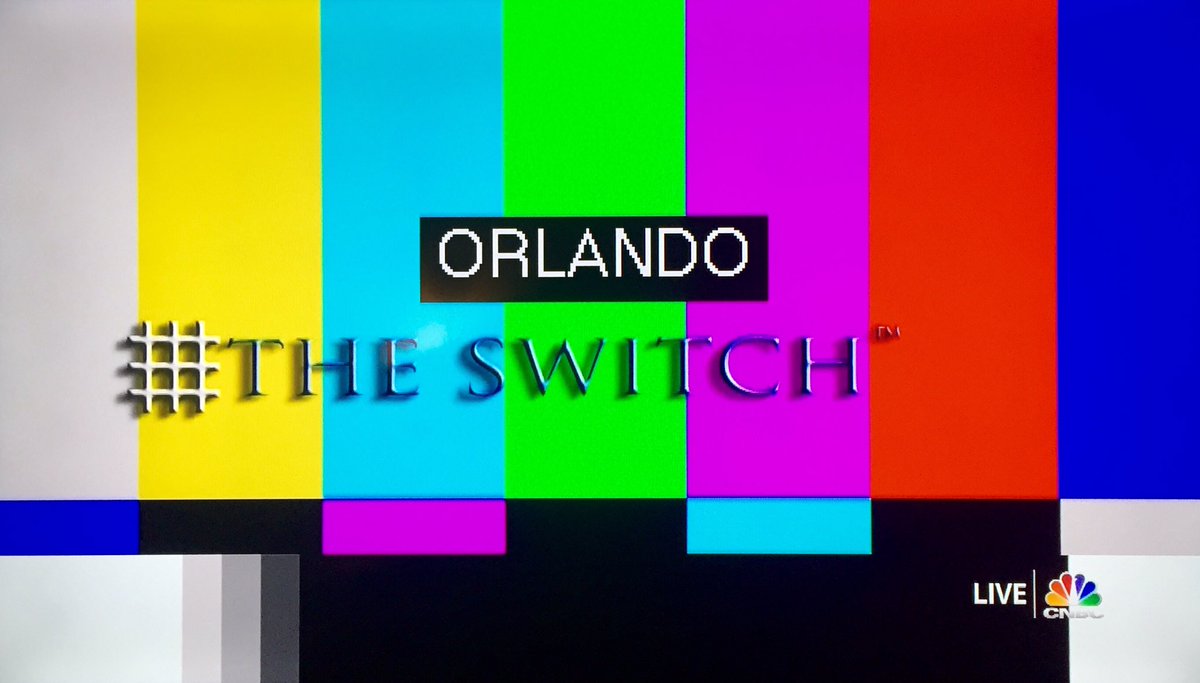 My head was spinning, but kudos to all involved because I barely missed a shot. Thank god for 200+ channels.
Shot Of The Day
I could easily go with FIGJAM's bender around the trees. That was pretty special, but it wasn't as good as Brooks going flag hunting when badly in need of a birdie at the 71st hole of the tourney.
Big balls there, Mr. Koepka. Was there mud on that from hitting the green? Looked like it. Did the mud keep it from going in? I couldn't tell but it seemed like the ball spun away from the hole due to the mud on that side of it.