Dirt Don't Hurt Bill McGirt
William McGirt hadn't won a professional event since 2007, and that was on some tour that no longer exists and paid him only $16,000. He's obviously made bigger checks in his last 9 years as a pro, but he hasn't won. That all changed Sunday at the Memorial when Bill outlasted another journeyman in John Curran in a 2 hole playoff for his first win in 165 career starts. Not only did Bill beat Curran, but he also held off stars like Matt Kuchar and Dustin Johnson in doing so.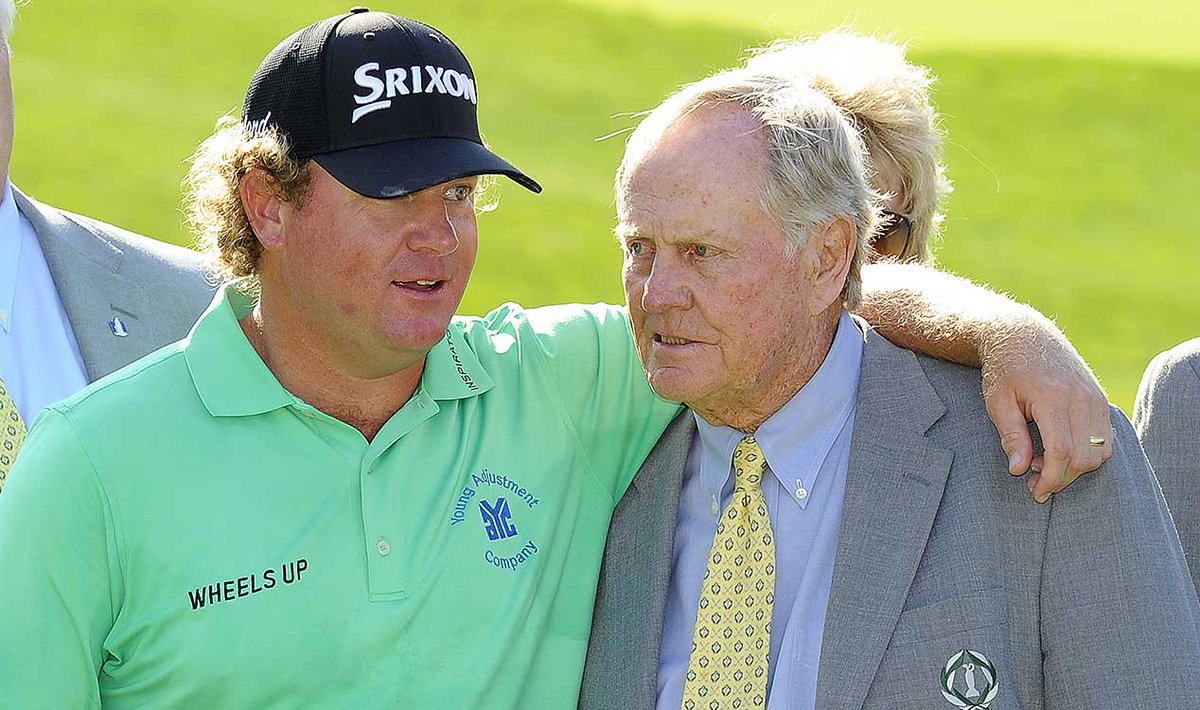 McGirt is the every-man journeyman by definition. He's a grinder. A fighter. And anything but a flat-bellied, country club bred, Tour star. But now he joins the club of Tour winners and that sticks with him for life. Its very possible he's a one hit wonder, those come and go at PGA Tour events every year, but no matter if McGirt ever backs up today's win or not no one can ever take away the 2016 Memorial at Jack's House from old Bill McGirt.
So how'd he do it? How did McGirt survive Muirfield Village and the firepower of the stars playing with, in front of, and behind him? He made 17 pars and 1 birdie for one of the few under par rounds posted by the leaders. I told you he's a grinder. These weren't commercial, hit the fairway, hit the green, two putt pars. Not in the slightest. Bill made pars from everywhere and kept them coming when the wind picked up and conditions were nasty after a weather delay.
None of his pars were more clutch than the one he made on the first playoff hole to stay alive. McGirt found the deep rough off the tee, gutted an iron shot on to the front of the green and made a miraculous two putt from the wrong side of the putting surface. He made another grinding par with a green side up and down after missing the fairway on the next playoff hole. That was for the win after Curran missed his par putt. McGirt's got a big set on him, there's no doubting that.
As the tweet above notes, Bill is now in the U.S. Open thanks to his world ranking. That takes him out of the 36 hole qualifier he would have had to play in on Monday otherwise. Of course he's in the Masters too but the biggest benefit for him thanks to his win might be the 3 year exemption he gets for his Tour status. The Memorial winner gets an extra year than the average Tour event.
The Field
John Curran is every bit of the journeyman and grinder that McGirt is, he just didn't make the big putt in the end to stay with Bill. Curran did have one of the best birdies of the day at the 17th in the high winds. No one in the groups around him could hold the green but Curran did from the fairway bunker when he stuck it to about 5 feet. He canned the putt too. I thought he won the tournament right there.
Matt Kuchar probably should have won Memorial in a walk. Then golf happened. At 13 from a fairway bunker Matty took two shots to get out and made double. Two holes later he bogied the easy par five 15th. Done. Dustin Johnson had his chances but made too many sloppy bogies and too few putts on Sunday. He didn't deserve to win. He did hit drives of 382 and 367 yards on 17 and 18 on Sunday, so there's that. He also had this little adventure at the 10th.
Dude still almost made par but his 8 foot putt was never quite on line. Rory McIlroy was in central Ohio all week. He also returned to his conventional putting grip as I told you last week. I said this was desperation. I was wrong. He lead the field in strokes gained putting. What the fuck do I know? In typical Rory fashion he shot 68 on Sunday to back door a top 5 finish. He's also listed as the co-favorite for the U.S. Open in two weeks at 7-1. Jason Day is the other favorite for Oakmont. He's also a member at Muirfield Village. Day was 11 under after Saturday's round and 5 back but hit tee shots all over his home course on in the final round, rinsed a simple wedge shot at the easy 7th hole, and never contended.
Emiliano Grillo played great for 62 holes at the Memorial. Then he bogied 5 holes in a row and doubled the 17th to finish T11. He shot a 41 on the back nine in the final round after being tied for the lead when CBS started its broadcast. Ouch. He'll learn from this. He's won before. My eyes and years (2nd hand) at Tour events have been calling for Grillo to win again for about a month. Gary Woodland had a piece of the lead at one point on Sunday as well. When he hit a big boy 3 wood 280 yards in the air to reach the 7th hole in two I thought he might be the man to beat. Several sloppy bogies caused mostly by Gary's short game are what did him in.
Shot Of The Day
Rod Pampling made a hole in one at the Memorial. That seems like a no brainer SOTD, right? Not if I can't show it to you. CBS didn't get it on camera! That doesn't leave me many options now does it? I guess I'll go with another shot that CBS didn't show us. This ones comes from everybody's hero, Bubba Watson.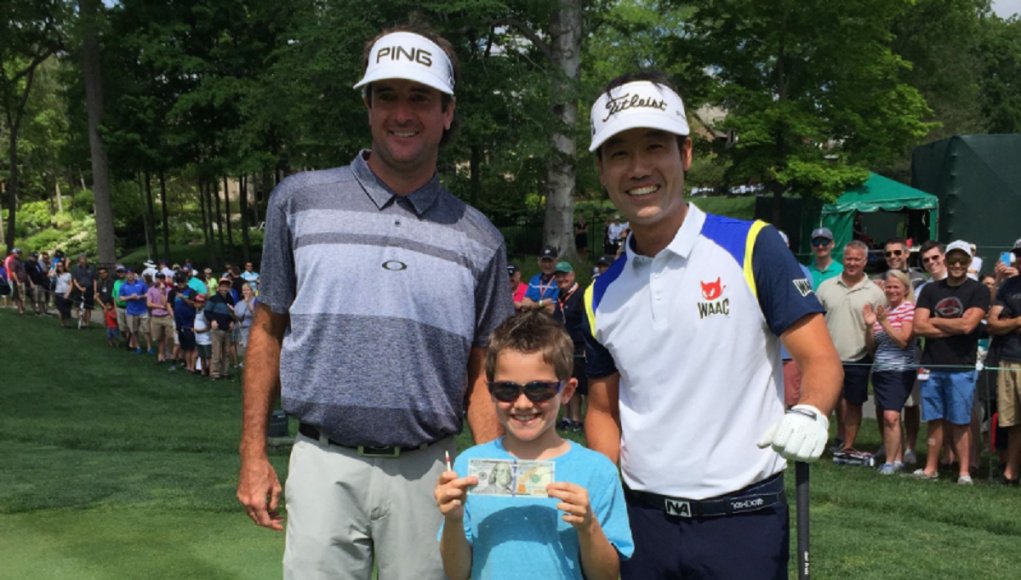 I rag on Bubba a lot so when he does something the right way I should give him the credit he deserves. Watson was paired with Kevin Na on Sunday. Who were the golf gods punishing with that pairing? Both players were well out of contention. When they reached the shortish 363 yard, water filled, down wind, par four 14th hole Na bet Bubba $100 he couldn't drive the green. Bubba accepted the bet, put his tee shot in the green, and collected his winnings from Na. He then gave the hundo to a kid near the next tee. Every body wins. Good on Gerry for having a little fun. And now we know how big of a cheapskate Kevin Na is. You're a Tour player. Bet the week's paycheck you pussy!