Not A Household Name
No shit, Sherlock? Brian Stuard won the rain shortened 54 hole Zurich Classic on Monday morning. Who? I know who he is because I'm a grinder and I know who 99.7% of the PGA Tour members are. My readers here are largely built the same way, but I'd bet even 10 to 15 percent of you didn't know who Brian was before he won today. I Googled 'journeyman' and Stuard was the third link that came up after 2016 Houston winner Jim Herman.  Believe it or not Stuard has been around the Tour in some way shape or for for nearly 5 years. He's even finished 2nd before. He had full status before he won the Zurich. He's been just good enough to hang around but just insignificant enough for you to not notice him. As cliche as it is to say, it may never be more true, his life changed forever thanks to some timely putting and good luck en route to his first victory in New Orleans.
If you were checked out all weekend from golf on TV you missed absolutely nothing. Nothing. CBS didn't show a live shot from the Zurich thanks to a brutal weather pattern that refused to go away. The course took on 7 to 10 inches of rain and play was constantly delayed, suspended, and finally cancelled (the last round). Once the event was officially shortened the 3rd and final round became a race against the next waive of shit weather headed toward New Orleans. If half the field could finish 54 holes the event would then be official and delayed if necessary until the remaining players could also finish.
Stuard was the 36 hole leader. If 54 holes weren't an option he'd have been declared the winner and got the big check, the Fed Ex points, but no Masters Invite, exemptions, etc. Once 40 some guys finished round 3 Stuard was forced to earn his victory. He did just that. Dude was 44 of 44 on putts inside of 10 feet this week. He also didn't make a bogey in 3 rounds and two playoff holes. On top of that Stuard is pretty short off the tee by modern PGA Tour standards. He made birdies the hard way on several par 5s when his challengers were gunning for a green in two. None of which were was as big the one he made on the 2nd playoff hole where Brian flagged his 3rd shot to 23 inches for a tap in winning birdie to defeat Jamie Lovemark.
My gut says we barely ever hear Stuard's name again in the professional game. It may become a punch line like Derek Ernst. The guy wears a t-shirt under his multi-sponsor covered polo for shit sake. His swing is more muni than future powerhouse. Am I being a Tour snob? Maybe. I'm not rooting against him, but I do think his win in New Orleans was a bit of a fluke. Those can happen every 1 in 120 starts or so.
The Field
Jame Lovemark probably should have won on Monday in New Orleans once the event became official. He came to 18 with a 1 shot lead and then hit the green in two. Byeong-Hun An did tie him before he hit his 2nd shot, but that's neither here nor there (An fucked up the 1st playoff hole bad and was out).
That #saucy 2nd on the final hole left Lovemark with about 100 feet for eagle. Two putts for a birdie that would give him his first win. That is no easy task. He left the winning putt short in the heart of the hole. SHORT! That's all in his head. Kudos to Stuard for making his own birdie there to sneak into the An/Lovemark playoff. Giving yourself a chance is half the fight. Lovemark missed about a 12 footer on the first playoff hole that also would have won him his first tourney. His journey to the winner's circle continues with no known destination.
Jason Day was in NOLA this week. He's the first world number 1 to play there since Duval in 1999. Weird random stat, right? Day came out of the gates blazing hot with his putter this week but rain and storm delays cooled him and he never really got back on track. He played well but as the only guy on the leaderboard with an ounce of clout I guess I expected a little more from him. I have a hunch that if they'd have played a full 72 holes Day would have been adding a new trophy to his collection (besides the one he got for beating Leishman in Connect Four during delays).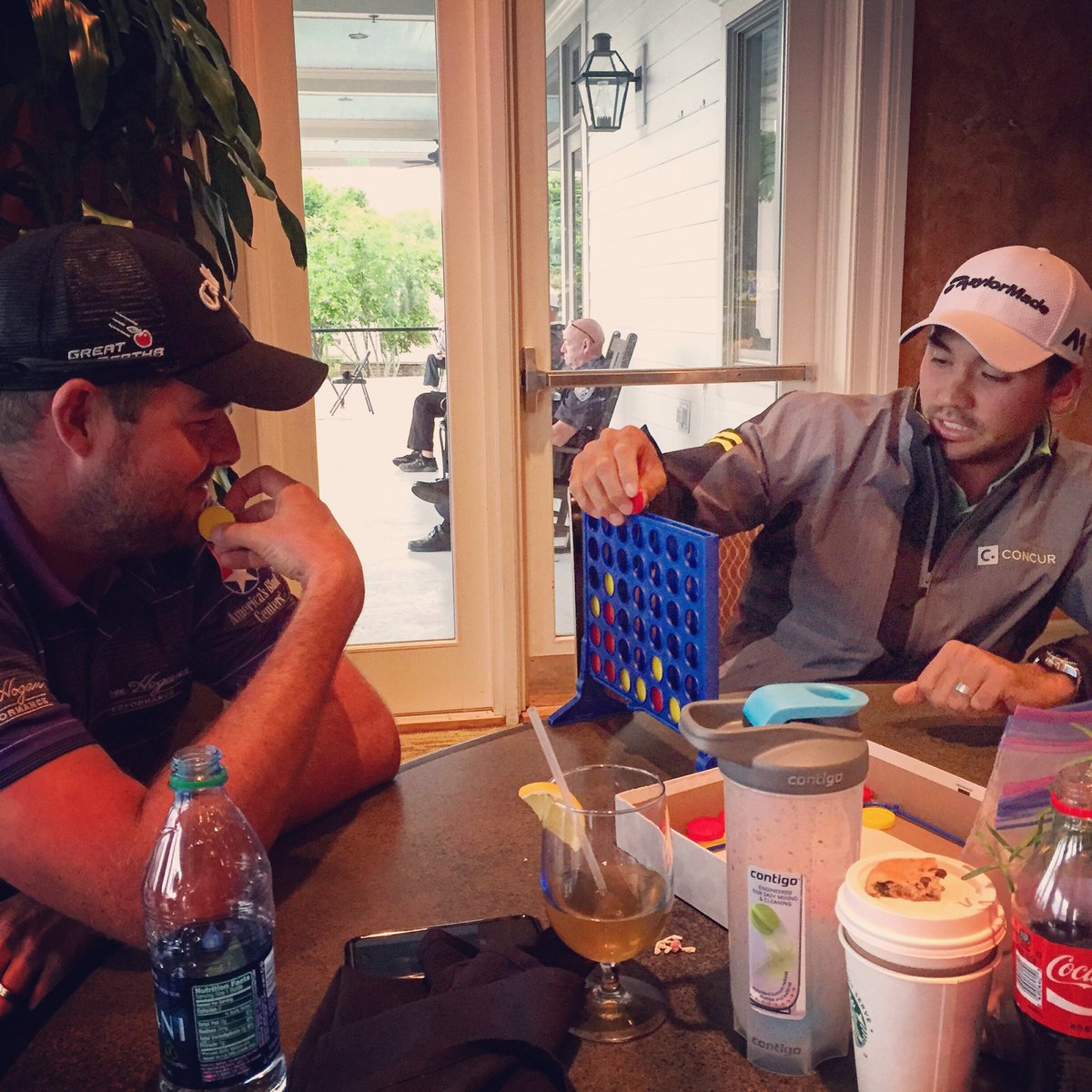 Jhonny Vegas was rolling for most of the week at Zurich. I'm thrilled to see the one time next big thing back in contention. He's not of Anthony Kim's ilk but he's a big time talent that could win any time he tees it up. But when Vegas is bad he's really bad. I haven't seen much of him in 2016 and Zurich was his first top 10 since the fall. He is trending in the right direction as he was 19th in Houston one month ago.
Former Alabama teammate of Justin Thomas, Bobby Wyatt, made the Zurich field on a sponsor's exemption and didn't waste his opportunity. Wyatt has no status on any major tour. He made the cut then made 6 birdies and an eagle in his first 13 holes. That put him in a tie for the lead before he looked up and saw that he was TIED FOR THE LEAD! It is easy to see the point in a final round where a young guy realizes where he stands. Wyatt did it and his tempo changed then 2 bogies ensued. He did right the ship and cancel his bogies with a few birdies but finished 1 shot out of the playoff. I think he'll take the 300k and an invite into next week's event as a consolation prize.
Speaking of the Wells Fargo, will Tiger be there? No. I told you that a few days ago. And at the Tiger Jam in Vegas this weekend TW told some folks that he may wait a little longer to start his come back. That sounds like Memorial and the interwebs are full of rumors that Woods has booked some accommodations for his stay in Dublin, Ohio. Big Cat was apparently starting a different kind of come back in Vegas.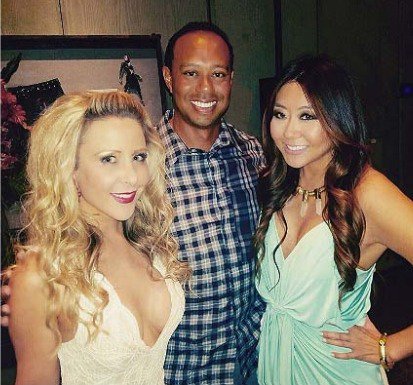 Atta boy!
Can anyone tell me why slutty Asian girls always have that look in their eye?
Shot Of The Day
The Shot of the Day can't be any more obvious. Stuard's approach to set up the winning bird on the 2nd playoff hole is a no-brainer. All guts and onions.
Helluva shot, but……..did he catch that thin? No divot. Strange sound. And it didn't spin at all once it hit the spongy soaked green? I'm calling it. That was thin to win.