Hey Jordan, Have You Met Rory? 
In case you missed it, Rory McIlroy and Jordan Spieth will tee off in the final group of the 3rd round at the Masters. Breath. Now read it again. Jordan Spieth will play in the final group with Rory, on Saturday, at the Masters.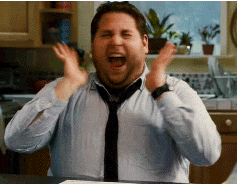 The interwebs have a golf boner over this and who can blame them? Jordan/Rory is the dream pairing. Sure Jason Day or Rickie Fowler would have been good in there too, but this pairing is the strongest one you could make. Fuck the world rankings. These two young bucks have won 4 of the last six majors.
As I predicted Jordan came back to the field a bit on Friday. He didn't hit it great and the wind was tough, and his two over 74 wasn't a bad round. He still beat the field average. His 4 putt at the 5th hole was a bit alarming. I bet he hasn't four putted since he was six. He was also on the clock for most of his trip through Amen Corner. As bad as Jordan's round looked he continued to make gutsy save after gutsy save. His stats say he hit 10 greens on the round. It felt like he hit about 6.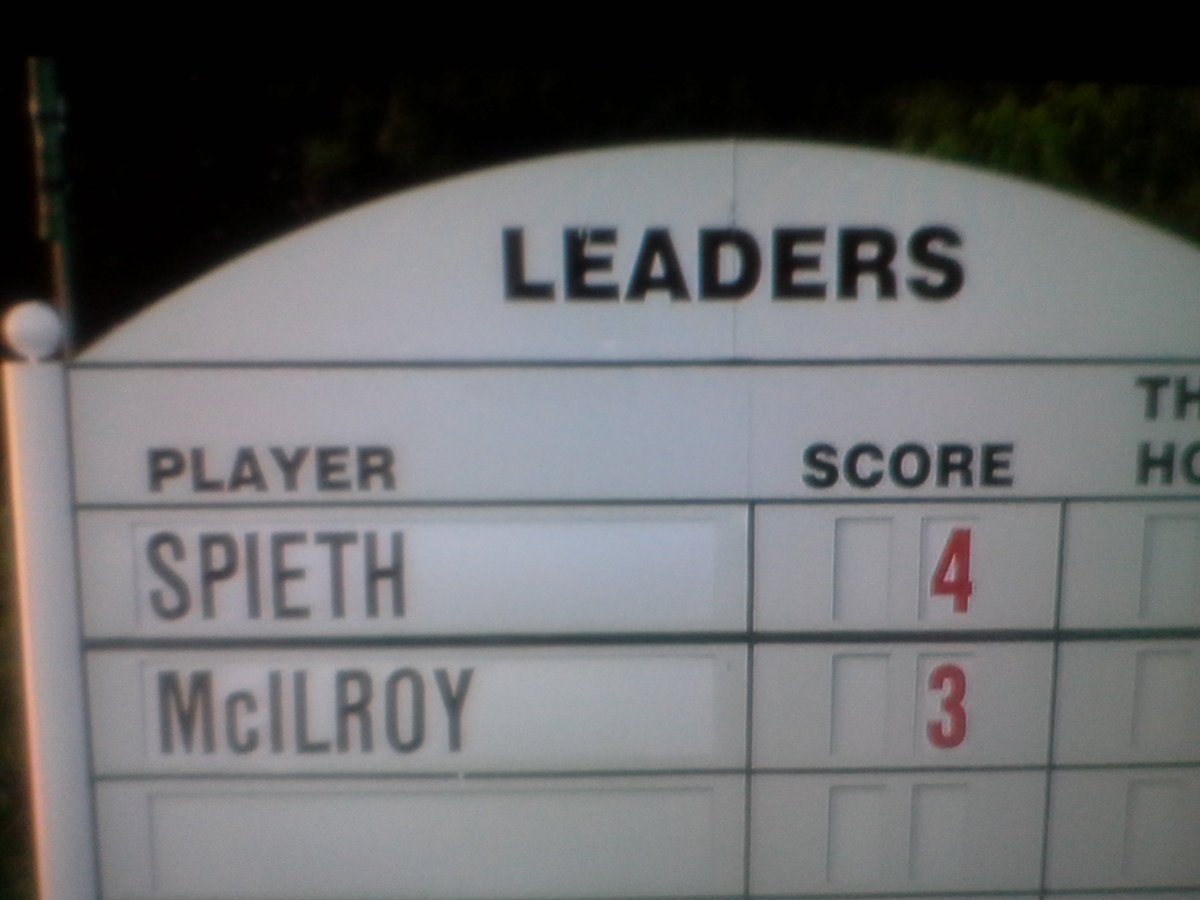 Rory shot 71 in round two which is tied for the low round of the day with Dustin Johnson, Daniel Berger, and Troy Merritt. After a double at the 4th, a bogey at 5, and another bogey at 11 Rory was over par and 7 shots back of Spieth. Rory went 3 under in his last six holes and Jordan was 4 over over his last 14. Now the two are separated by a single shot. I think the hope for all fans is that they can both hang in there and play with each other again on Sunday in the final group.
This could be their "Duel In The Sun" chapter in a budding rivalry. Hollywood scripts like that usually get rewritten. I think its more likely one of them falls back on Saturday and I think it could be Jordan. His par save on his last hole today might have helped him regain some momentum but that's nothing compared to the oats Rory is feeling after his finish. Rory was walking with swagger on his back nine. He knows this is his for the taking. He's also starting to pour in some putts.
On Thursday Rory was in about the same spot with the closing holes still to play and he made a mess of them. On Friday he found the trees on 18 to the right and had to punch out. A bogey would have ruined the chances of a duel with Spieth. That's when Rory did something that told me he's not going away this weekend. He began to grind. And he made a slick putt for par that kept him at 3 under. It was huge.
No Ordinary Amateur
There aren't too many sites on the internet that have discussed Bryson DeChambeau at the lengths that I have. His clubs, his story, his future plans….that stuff has all been covered plenty. We've also talked a bit about his schedule and how leaving school thanks to SMU being on probation has made Bryson a professional amateur for the last 6 months. He's done nothing but prep for the Masters and play tournament golf. He'll turn pro on Monday no matter what happens at the Masters and some think he'll earn his card, a Tour victory, and make the U.S. Ryder Cup team as a captain's pick.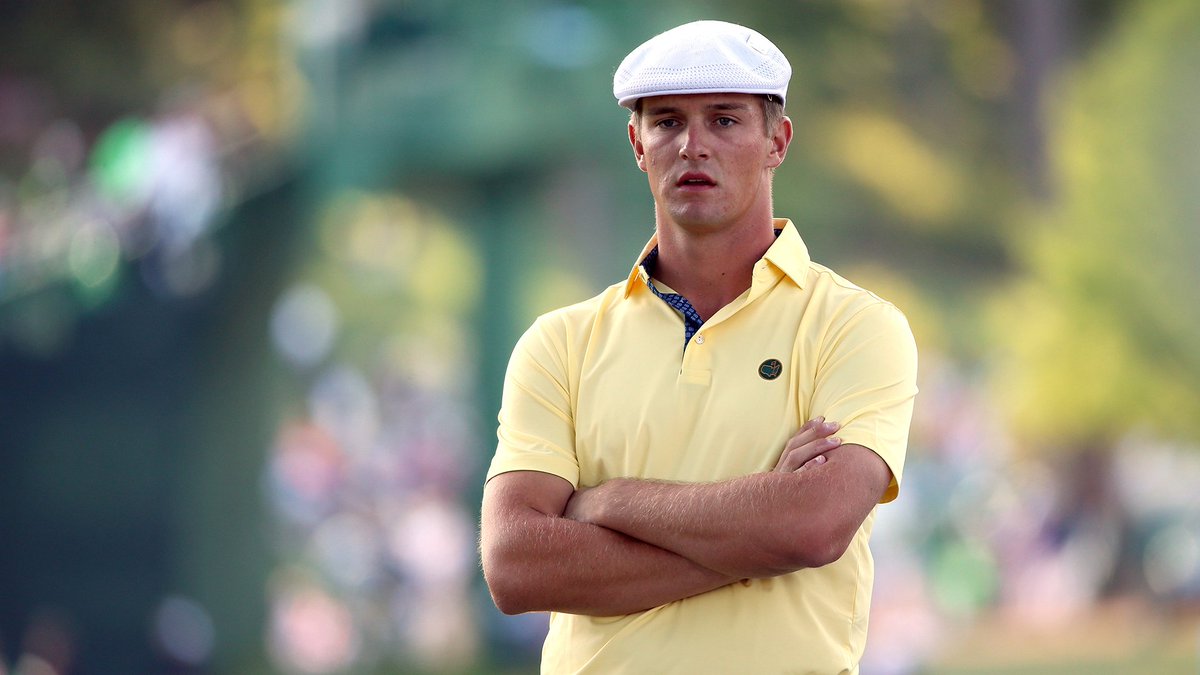 Back the truck up. Jordan Spieth made the Prez Cup team in his rookie year but that was freakish. DeChambeau is good but I'm not ready to putt him in the gauntlet that is the Ryder Cup. He's clearly ready to be a pro and he's proved that by being in 2nd place through 35 holes of the Masters. 35???? Yes. 35.
You see Bryson came to the 18th hole on Friday at 3 under. A par would have given him the round of the day by 2 shots. He was amazing…..right up until the part where he hit two duck hooks off the map on 18. His first ball was unplayable so he walked back to the tee. The 2nd was no better and required BC to take line of sight relief over on to the 8th hole. We've never seen someone play 18 from there. He made a triple on the hole.
I still can't figure out why his first tee shot was in such bad shape that he couldn't take a penalty at the spot and play out from there. Seems like he could have made no worse than 6 in doing that. This was never explained to the viewers because Nantz and Faldo were blabbering about other shit throughout the 20 minute fiasco of DeChambeau and Spieth playing the final hole. The triple bogey moved Bryson back to level par and tied for 8th. He's anything but out of the mix.
Plenty Of Fire Power
What no one is talking about with the Jordan-Rory match up looming is the 5 or so other guys within 5 shots of Jordan that could also still win the 2016 Masters. Hideki Matsuyama is one of those guys. He's pretty quiet around Augusta National, but he's also very steady.
I could see Hideki shooting 70 or something close to that in tough conditions Saturday. Then Sunday when the wind lays down and the course has an easier set up he could go out a few groups ahead of the leaders and post a number that steals a green jacket. Guys like Jason Day, Brandt Snedeker, and Dustin Johnson are all lingering too. Why isn't anyone talking about DJ? The answer is that they probably expect him to implode at any moment. But the less anyone discusses his chances the better his chances become. Does that make any sense? If DJ hadn't gooched his short birdie on 18 everyone would be giving him a chance.
The Under Card
Fifty-seven players made the cut thanks to the 10 shot rule at the Masters. Of those 57 only one made it on the number at +6, that's Bubba Watson. The odd number of players means the first guy out this weekend (Bubba on Saturday) gets to play with Augusta urban legend Jeff Knox. That's right, the Jeff Knox-Bubba Watson match up will be nearly as good as the Spieth-McIlroy slug fest, we just won't get to see it.
I'd make Watson/Knox a featured group if I were the Men of the Masters. Why not? They don't roll that way. They don't like to talk about their members let alone show them showing up a two time Masters champ. Bubba is going to out drive Knox by 100 yards a few times. Knox is going to play the course in about 75 shots in pretty tough conditions. Can Bubba beat him? I wouldn't bet against Knox. His son who played collegiate golf with Justin Thomas isn't.
His tweet was deleted quickly.
No Country Club For Old Men
Augusta National was a brutal place for men 45 or older on Friday unless you're name is Bernhard Langer. The 2 time champ from Germany is T15 and actually has a chance to win! Ernie Els didn't quit after his tournament opened with that six putt debacle on Thursday. Sadly the Big Easy missed another 2 footer at the first hole on Friday.
But Els shot 73 and posted a 36 hole total of 153 missing the cut by only 3 shots. Good for him, especially after several Golf Channel fuck-os were saying he should retire after his putting yips went viral on Thursday. They must have missed the fact that Els lead the Shell Houston Open in putting statistics just last week.
Did you see Phil? Maybe you didn't because his outfit was too close to camouflage for you to notice him. I'm serious when I say this. Phil has made a lot of horrible wardrobe choices in his day. This might have been the worst of the lot.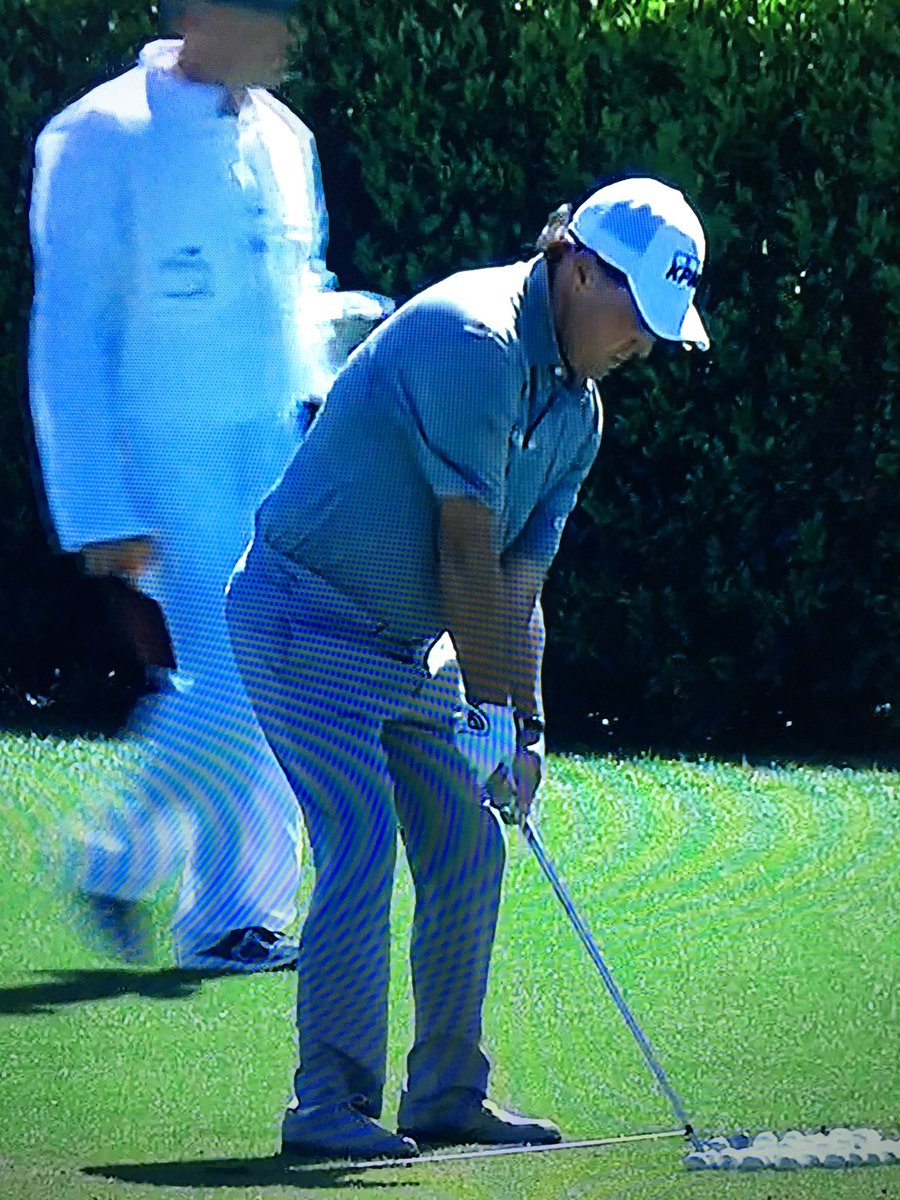 One more shade and that's purple and we're flooded with Barney jokes for 5 hours. The battle ship jokes were pretty good though. If you can't tell that's a head-to-toe gray get up with no belt. No belt was his first mistake. The pants are awful in how they look never mind the color. I can't believe Amy let him out of their rental house looking like that. And oh by the way, he imploded on the back nine, shot his worst round ever at the Masters, and missed the cut.
Tom Watson missed the cut by 2 shots. That means Friday was his last competitive round at the Masters. 1991 champ Ian Woosnam also made Friday his last Masters round.
Watson ended his Masters career with style by nearly holing out from the back of the green for birdie.
That was all class outside of the bizarre soccer style Callaway ball. Also weird that he lip locked with Julie Crenshaw, but that's none of my business. Golf Channel ran a story on Thursday about Watson leaving an egg salad sandwich for deceased caddie Bruce Edwards on the 13th tee bench. That's very neat and thoughtful of him. For some reason Watson only did it on Thursday. The Friday broadcast showed Watson leaving Bruce's sandwich during round 1. Very touching. So who cleans it up? If Fluff were around I'm sure he'd just eat it once the munchies kick in.