Aces Wild
I usually poo poo Wednesday at the Masters. In fact I don't even ask for Wednesday tickets in the lottery system. I turn the Par 3 contest on, I watch, but the kids and old guys running around the greens has grown old to me. Call me a curmudgeon. Call me a scrooge. But I'm way too geeked up for Thursday at the Masters and if I have to stomp all over Wednesday to get there, so be it. The 2016 version of Masters Wednesday did all it could to get me to change my mind. Within the shoot out we had 9 hole in ones, a tourney record, and plenty of other fun golf shots to enjoy and sink our whet Masters appetites into.
Read that again. NINE aces. Yes, the course is geared for it, the holes are set in collection areas, and its equivalent to bowling with bumpers on the lanes…but who cares? That's as fun as it gets for the casual fan to watch. Grow the game they say. Well, I don't say that. My gut says the Men of the Masters took inventory of their crystal and decided they needed to unload some of it (the club gives a piece of crystal to anyone who makes an ace or eagle in competition). The aces came from Webb Simpson, David Lingmerth, Andy Sullivan, Justin Thomas, Rickie Fowler (same group and hole as Thomas!), Gary Player (31st of his career), Smylie Kaufman, Zach Johnson, and Jimmy Walker.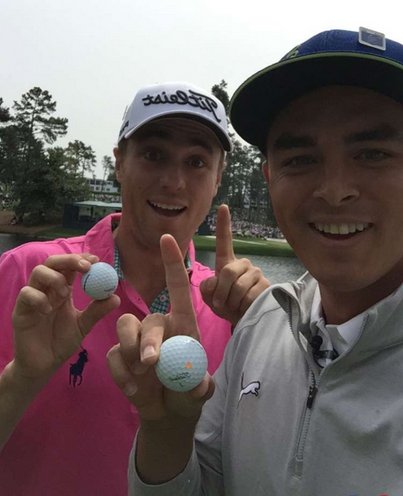 Fowler and Thomas making theirs together and back to back was priceless. Playing with Jordan Spieth, Thomas hit first and backed his ball up into the cup with help from the slope of the green. Rickie flew one in past the flag with some jism on it and poured it in on top of Thomas' ball. That probably split the skin to help Jordan's wallet. No wonder he was so excited for his boys. And on their way to the green both Thomas and Fowler were whipping out cell phones and Go-Pros to document their Par 3 history, filming each other, narrating….that's good stuff from the new generation.
Not Scared
Every player competing in both the Masters and the Par 3 Contest knows that you can't win the Par 3 and the big tournament in the same year. It doesn't happen. The Par 3 Jinx is strong. Most guys will whack a putt off the green into the water on 9 and no card if they're even close to winning. Jimmy Walker apparently has no fear of the jinx. Jimmy started his day on the short course with a birdie then an ace. A few more birds and he was 5 deep through 4. I think if he was at all worried about the jinx he said "fuck it" as he walked off the 4th green.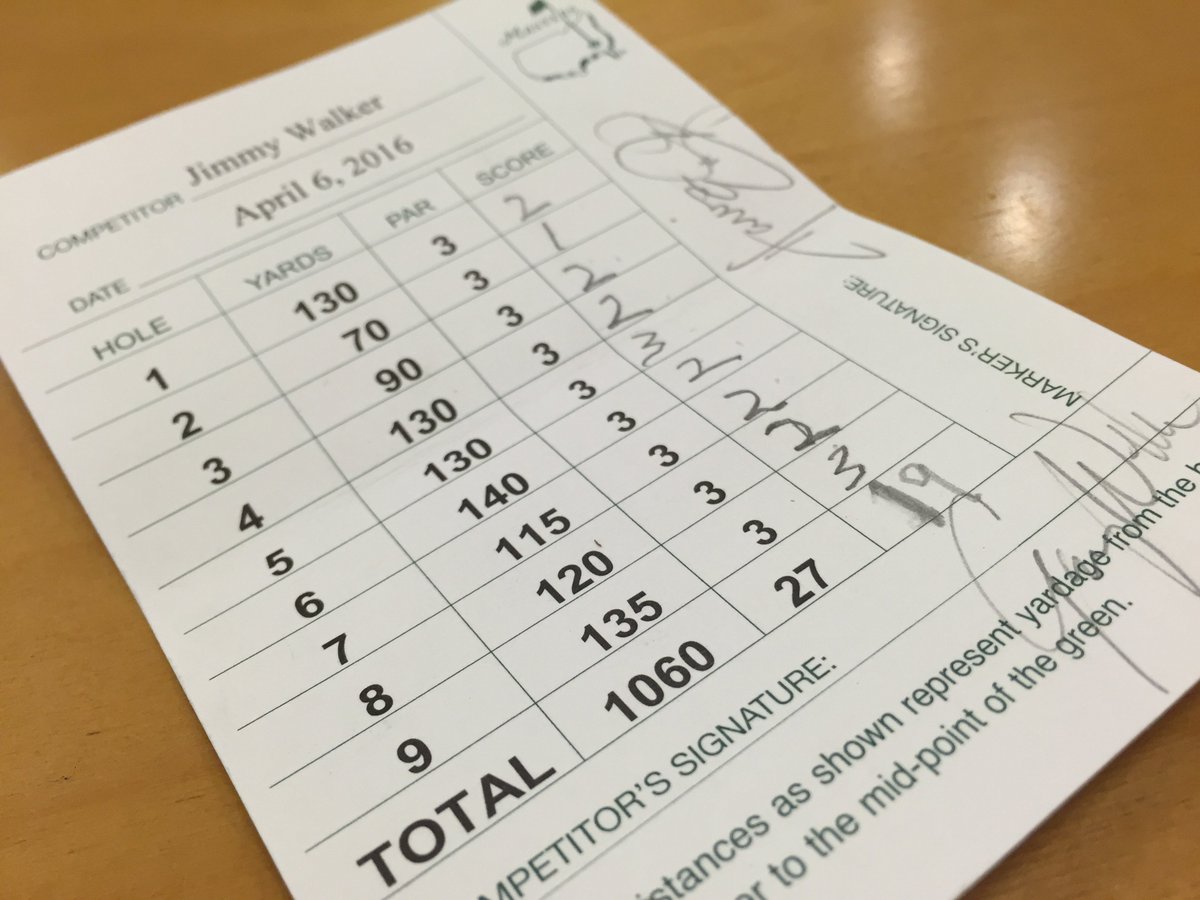 Instead of quitting/no carding/or hitting a ball in the drink Jimmy started to grind for birdies. He made six of them and an ace and recorded the first ever sub 20 round on the par 27 track. That's pretty cool if you don't have Jimmy on your fantasy roster for the week.
WAGs & Kids
Kids and WAGs, after the aces they're what everyone comes to see at the Par 3. The kids didn't disappoint on Wednesday. Soren Kjeldsen's son might have stolen the show. He was allowed to putt for his dad on one of the greens and promptly canned about a 10 footer. Did he #toursauce and tip his cap, pump his fist, or just nod to the crowd? No. Oh no no no. Homie went for the full Happy Gilmore. Doing the bull dance. Feeling the flow. I shit you not.
What a bad ass.
Chris Kirk's son apparently enjoyed himself as well. Kirk played in the last group with Ryan Moore and Jimmy Walker and decided that he didn't want to leave when all was said and done.
Then there's all the WAGs that come in and out of the camera lens during the short course event. We've gotten to know Ellie Day, Alexis Randock, Paulina Gretzky, Caroline Wozniacki and Lindsey Vonn over the years thanks to the Par 3. Ellie was back and so was Paulina. The others on that list are long gone for various reasons. Paulina likes her coveralls to show as much as possible it seems. The boys at Busted Coverage didn't miss a thing.
Chris Wood's girl looks cute. Her name is Bethany Wivell and she's apparently an author of children's books geared toward dyslexic kids.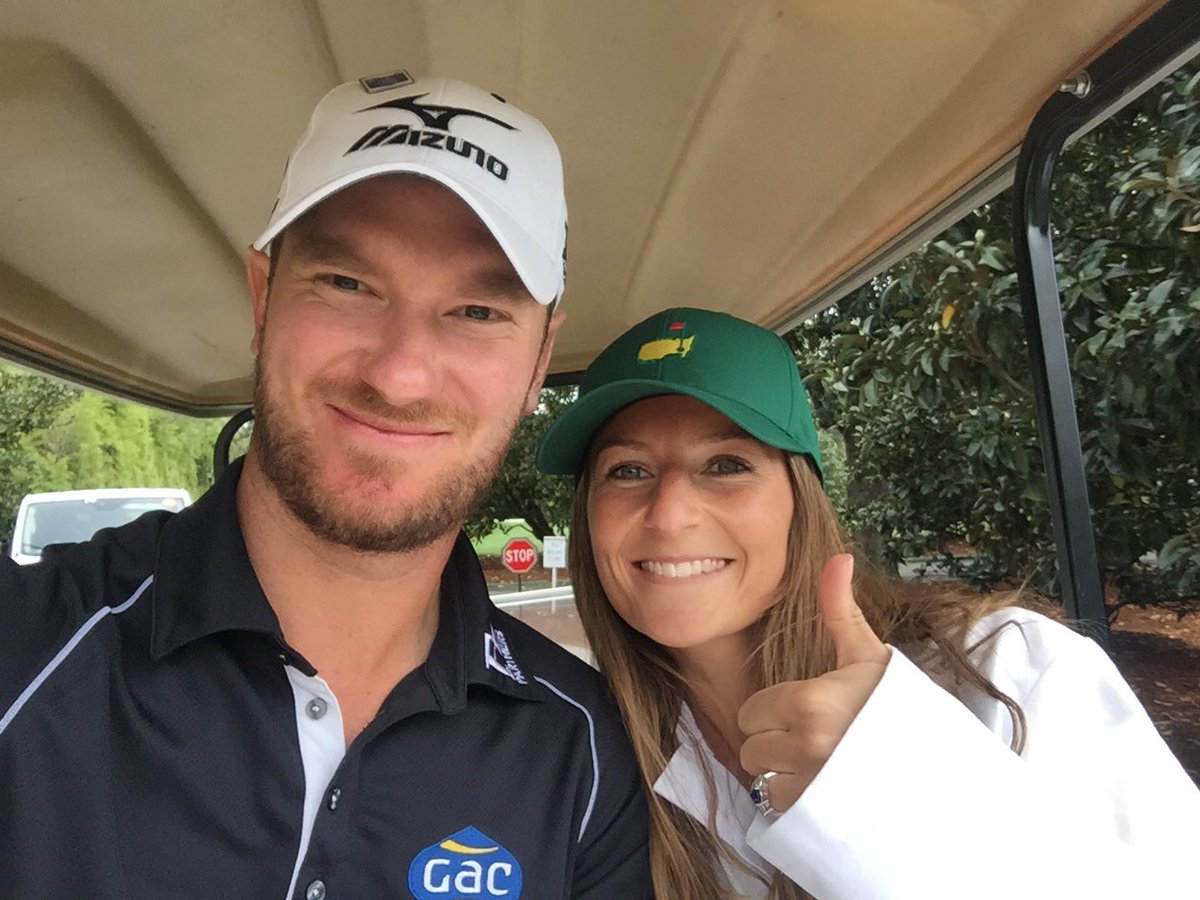 God bless her. I'll admit I also accidentally checked out a Tour player's daughter. I say accidentally because Googled her and found out she's much too young so there's no reason to discuss her here with you pervs.
No Payne No Gain
Augusta National's chairman, William Porter Payne, sat down for his annual Masters week presser on Wednesday. The topic dujour was the club's plans for the par five 13th hole. I've hit on this ad nauseam over the last week or so thanks to the club's imminent deal, or lack there of, to buy land from neighboring Augusta Country Club. Payne didn't give an update on the deal, but he did note that ANGC is always looking to evaluate shot values on the holes as they are presently played to see what should be improved.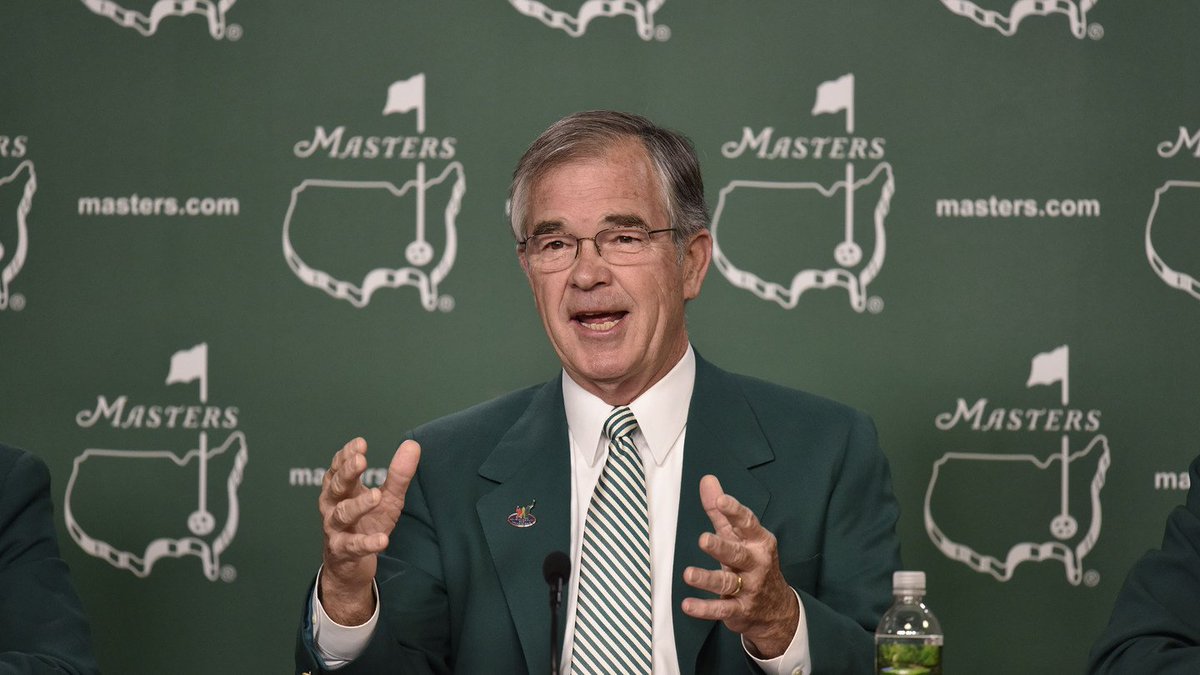 The reality is the green at 13 is what needs to be moved to make the hole a bit more challenging than it currently plays. David Duval agreed with that statement on Golf Channel's Live From late on Wednesday evening. You want the player to be hitting from that hanging lie in the fairway but you don't want them to be doing so with a 5 or 6 iron. The problem is that the green and the creek are iconic and immovable. Could the 13th become a par 4? Don't count on it. You'd be changing too much history. I think the club someday will buy land from ACC and the hole will get longer, but I don't know if that fixes what they truly see as the problem.
No More Pomp And Circumstance
After Jack Nicklaus and Gary Player hit their ceremonial tee shots around 7:30 on Thursday morning we'll be done with all the traditions and hobnobbing until we see Jim Nantz and the champion in Butler Cabin on Sunday. Finally. Pure golf for four days on the best tournament course in the world. We've analyzed the weather but I've yet to really make my pick.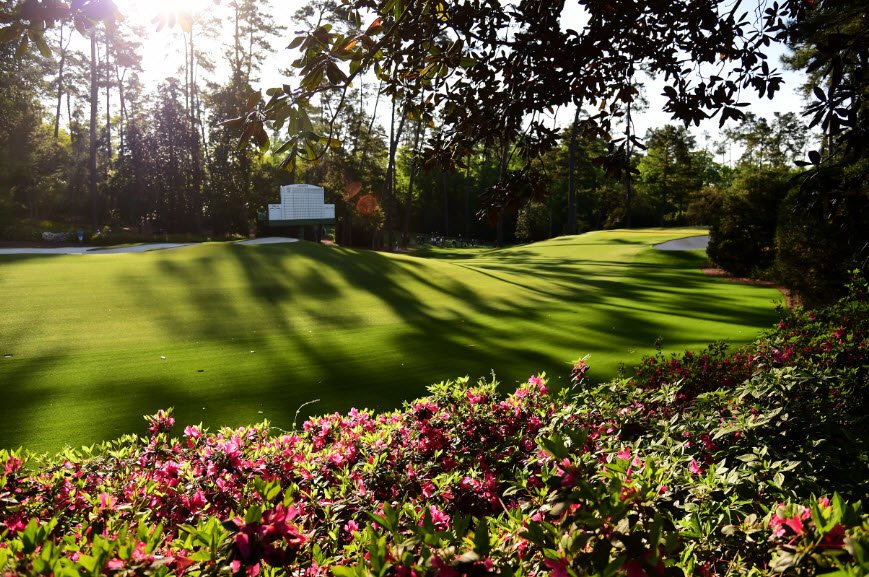 Sorry Rickie Fowler, but I picked you. Over the last few days I've changed it from Day to Bubba to Rose and now Fowler. I'm going with Rick because he seems to be in a good place right now. He played well enough in Houston last week to give me confidence in him. And I think he's one of the best wind players in the game right now. I'll be kicking myself knowing that Watson is due in this even year and that Rose has been severely over looked even finishing 2nd last year. I also picked Rose in January. I'm 2nd guessing big time, but that's why I'm not a professional gambler.
Come Thursday I'll be fidgeting about the office trying to catch glimpses of Augusta in between meetings and emails. Rinse and repeat for Friday. Why don't I take these days off? But by Saturday it's me, pimento cheese, the mancave, and uninterrupted golf on TV for two days. Hello friends. The Masters starts tomorrow.