Following The Tiger Blueprint
Rory McIlroy announced on Monday that he wouldn't play the Par Three Contest at the Masters next week. The internet exploded in rage. Who gives a fuck? The Par 3 is the biggest waste of time in the entire Masters Week. Yes, its great for fans that are there, but do you actually tune into it to see Rory, Bubba, Phil, or anyone that might actually win the tournament? No. What it is or has become is a living, breathing Hall of Fame celebration on one of golf's greatest stages. The true contenders mostly haven't played in over 20 years. Tiger stopped playing almost immediately after he turned pro until last year when he came back to the short course with his kids. This is Green Jacket 101 and Rory is finally narrowing his focus on what matters.
I like the move. I think an extra few hours of rest instead of waiting on tee boxes for two hours can do the body good. Rors was a good sport about it for as long or longer than he should have been. He had his One Direction buddy there to caddie, his former fiance, and I think his dad did it once too. He doesn't owe another trip around the Par 3 to anyone….or does he? Will his new fiance, Erica Stoll, be jealous that he took Caroline around in a white jumper but not her? I doubt it. She doesn't seem like that type.
No Longer Trending
If you've read this site long enough you already know who Amanda Balionis is. If not let me brief you. She's been the host of the PGA Tour's Trending On Tour for the past 5 years. Amanda is a pro's pro. I've thoroughly enjoyed her work as she presents one of my favorite topics in an entertaining, lively, and peppy way. On Monday she announced that she's leaving the PGA Tour for a new opportunity. Her message about leaving to her fans is posted below: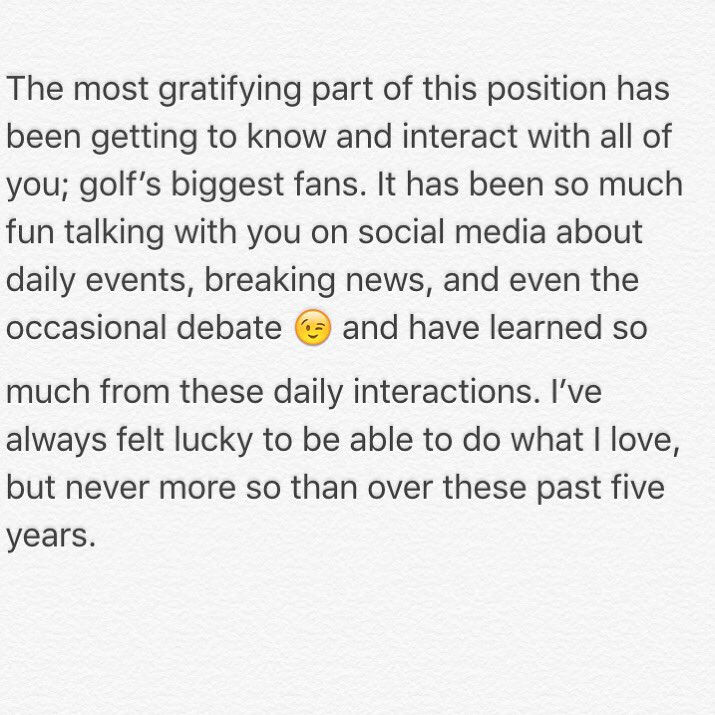 What a sweet girl, and easy on the eyes too. Here's a sample of her work and her final #trending.
I wish her luck in whatever she ends up doing. I hope her replacement is as likable as she is. Thanks for making my Monday lunches more tolerable for the last few years, Ms. Balionis.
Deal Or No Deal
Over the last month several stories have been written about Augusta National Golf Club planning to lengthen the par five 13th hole. To do so ANGC would have to buy land from their neighbor, Augusta Country Club. There's only about 50 feet behind the current tournament tee on 13 before you hit the property line. The Golf Digest story I've linked above makes it sound like a deal is nearly done between the two clubs. Not so fast my friend.
Augusta National has been lusting for their neighbor's land for years. But my sources tell me that they don't want it to lengthen 13 as much as they want it for service access. Remember my post from last week discussing the club's plans for acquiring more land for unknown reasons? Acquiring land for service access certainly seems to jibe with what I was talking about. Lengthening 13 may be an added benefit but it isn't the primary goal from what I've been told.  A deal between the clubs is a looooooonnnnngg way from getting done. There's a lot of bravado and ego involved on both sides. ANGC offered a number. ACC asked for double plus two tournament badges for every member. Mr. Payne didn't like the counter offer and ended negotiations on the spot. As of this minute there is no offer on the table to ACC to purchase their land. I wonder if buying the land discussed in my linked post is ANGC's way of working around overpaying for ACC's land. Stay tuned.
Up And Comer
March is gone, April is here, and yes the Masters is right around the corner but lets not forget that we must first crown a new Up & Comer of the Month at SFG.com before we flip the calendar page. For April I'm giving the spot to Briana Vega. Bri played collegiate golf at NC State and has struggled in the professional ranks ever since. She just turned 34 so I'm stretching the Up & Comer label here.
Bri was married a few years ago so she's off the market fellas. Injuries have probably robbed her of any chance of ever making it to the big tour. She hasn't played in an LPGA event in 7 years and only played 4 in her career. She did win the Golf Channel's Big Break VI hosted by Donald Trump years ago.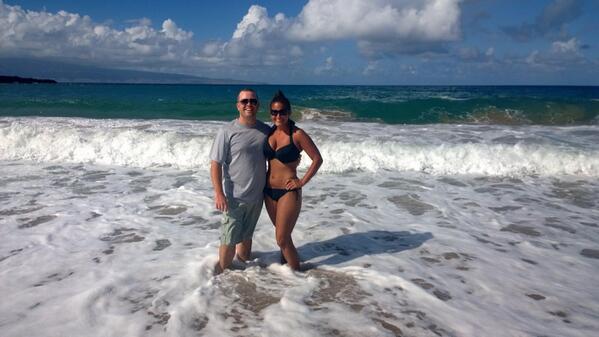 I don't know much about this Jersey girl otherwise. She seems nice and easy to root for. Perhaps there's still hope for her.