How Does Charl Only Have Two PGA Tour Wins? 
That's the question several journos, tweeps and golf fans are asking themselves after seeing Charl win the 2016 Valspar Championship. The answer? He doesn't actually play that much in the U.S. Over the last 6 seasons he's played anywhere from 6 to 19 events. That's not a ton. He typically picks off a Euro win early in the season in his native South Africa. He obviously won the Masters in 2011. After that he has just a scattering of other wins. The reason this question gets asked is because you can see his swing, length, talent, etc. in flashes like we saw today and you have to wonder. Outside of not playing a ton of events I can't tell you why. Perhaps winning today is the first step in more to come.
Charl earned his victory with a final round 67 (one off the low round for the tourney) that beat the field average by a good 5+ shots. He posted a four round total of -7 that left him lingering around the driving range trying to catch glimpses of what leader Bill Haas was up to on the closing holes. Haas' sloppy bogey at the 16th left him tied with Charl. After Bill failed to birdie either of the final two holes, Charl quickly eliminated Haas on the first playoff hole with a solid par while Bill again made a sloppy bogey. That sums up both player's Sunday afternoon in a nutshell. Charl was solid, Bill was sloppy and it cost him.
I'm not going to predict big things for Charl for the rest of the year. I'm not going to even suggest he's now a Masters favorite. I'm from Missouri with Charl. He needs to show me more. He caught lightning in a bottle this week. He was the best ball striker with a hot putter on Sunday at Innisbrook.
Things could have just as easily gone Bill Haas' way. I'd like to think the Valspar victory will kick start a nice run for Charl but I'll wait for more results to but Schwartzel stock.
I would however buy stock in his wife. Mrs. Rosalind Schwartzel wasn't in Tampa with Charl from what NBC's cameras showed us. I've briefly discussed her on SFG before. I'm happy to have a reason to do so again. If you've never taken a peek at her here's your chance:
She's cute, both with and without sunglasses, and the sweater monkeys are pretty solid. She's way better than a goofy-looking-chest-haired-buck-toothed-fucker like Charl could get if he wasn't a wealthy professional athlete. I don't think any of the pics above are recent. I fairly certain she gave birth to their first child in the last year or so.
The Field
Bill Haas was the 54 hole leader. He played pretty well all week and didn't do anything 'wrong' on Sunday that caused him to lose. Like I said above, he was just sloppy enough to the point where it bit him in the ass. I love watching Bill swing, I think he's got one of the most solid moves on Tour. I've often questioned his putting but this week in Tampa he was money on the greens thanks to a tip he got from his dad and his swing let him down under pressure with several misses to the right. I also thought his 3rd shot in the playoff from the sand was pretty bad for a pro. That's an easy shot. Leaving himself 25 feet from there was a big gaffe.
That's Jordan Spieth with University of Georgia's Lee McCoy. McCoy is the 8th ranked amateur in the world. He's also a former Walker Cup team member. He's a Tampa boy who grew up playing the Copperhead course at Innisbrook. He said he's played it 1000 times (that's like 85 times a year since puberty). Valspar gave him a sponsor's invite into the field and he finished 4th. FOURTH! He's an amateur and he played with world number 1 Jordan Spieth on Sunday and kicked his ass……errrrr……he beat him by four. He's also the same age as Jordan Spieth, but even Jordan was impressed with the 130 lb (soaking wet) am. McCoy isn't long, but he's solid in every aspect of his game.
It wasn't Spieth's week, but he did find something in rounds 2 and 3 to give his fans a little hope heading to the Masters. Rounds of 68 and 67 were pretty solid on the tough Copperhead course, but the bookend 76 and 73 tell you he's still not quite back to what we're used to seeing. That 76 on Thursday sent Twitter into a frenzy. People seriously said he was a fluke, his game was gone, etc. Drama queens.
Graham DeLaet played in the final pairing with Bill Haas. He shot 75 on Sunday and putted like a blind man. Maybe his beard gets in his way. The beard was the topic dejour on the interwebs over the weekend.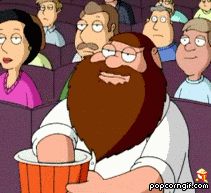 Yeah, it really is that bad.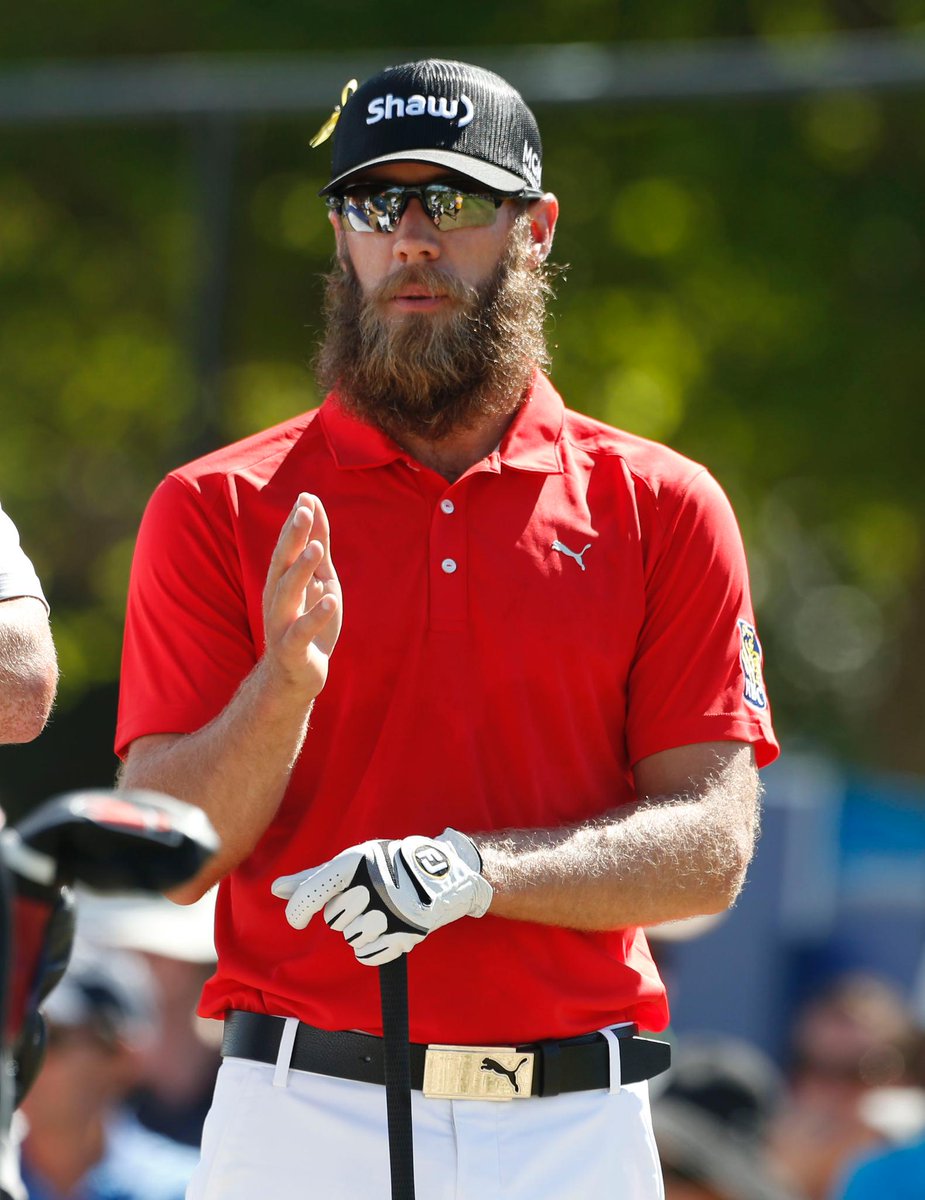 For all the talk about Schwartzel only winning once, why don't more fans and golf media wonder about DeLaet? I like him. I like watching him play, but he's never won a PGA Tour event and he might not because the flat stick is killing him. Charles Howell was also in contention at the Valspar. He's got the same problem as DeLaet. NBC putt up a graphic showing Howell's putts per round average. It goes up 3+ putts per round from the 1st round of an event to the last. He's mind fucked. In other news, Steven Bowditch missed another cut but on Friday he did break 80 for the first time in 5 rounds.
NBC had the Valpsar coverage as they have the entire Florida swing with CBS checking out to pretend they care about college basketball for a month. No Johnny Miller. No protracers. Shame on them for a C+ effort. I also don't get all the positive talk about the course at Valspar. I've never played it, but I have no desire to do so. It looks like a run of the mill Florida course. It appears to be in very average condition. And the holes are really fucking boring. I don't mind seeing guys struggle, but that course with that wind is just meh.
Shot Of The Day
I'd like to give it to Charl Schwartzel. That putt I showed in a tweet above from 60 some feet…..nope. You know I don't give out awards for putts if I can help it. If only Charl had hit another worthy shot on Sunday……oh wait he did.
Being slightly into the wind there helped him land that softly. I'm guessing he also cut it just a hair to take something off it. Charl could probably have hit an iron from 253 in other conditions like he tried to do 3 holes later. Hell of a shot, and it set up an easy birdie to help inch him a little closer to Haas for the stretch run.