I'd Take On The Kidney Stone To Play Like That
Bubba Watson won at Riviera in 2014 and won again at the Masters that same year. In 2016 he's completed the first part of that feat after his 1 shot victory in Los Angeles at the Northern Trust Open. In his post round presser Gerry referenced the fact that he pissed out a bunch of blood and a kidney stone on Monday after he transitioned down the Pacific Coast from Pebble Beach. After a rough week in Phoenix (when the world was out to get him) and an average week at Pebble, maybe Bubba needed something like that to get him re-focused. Well, that, some time with his boy Justin Bieber, and a visit with the cast of some hokey Disney show.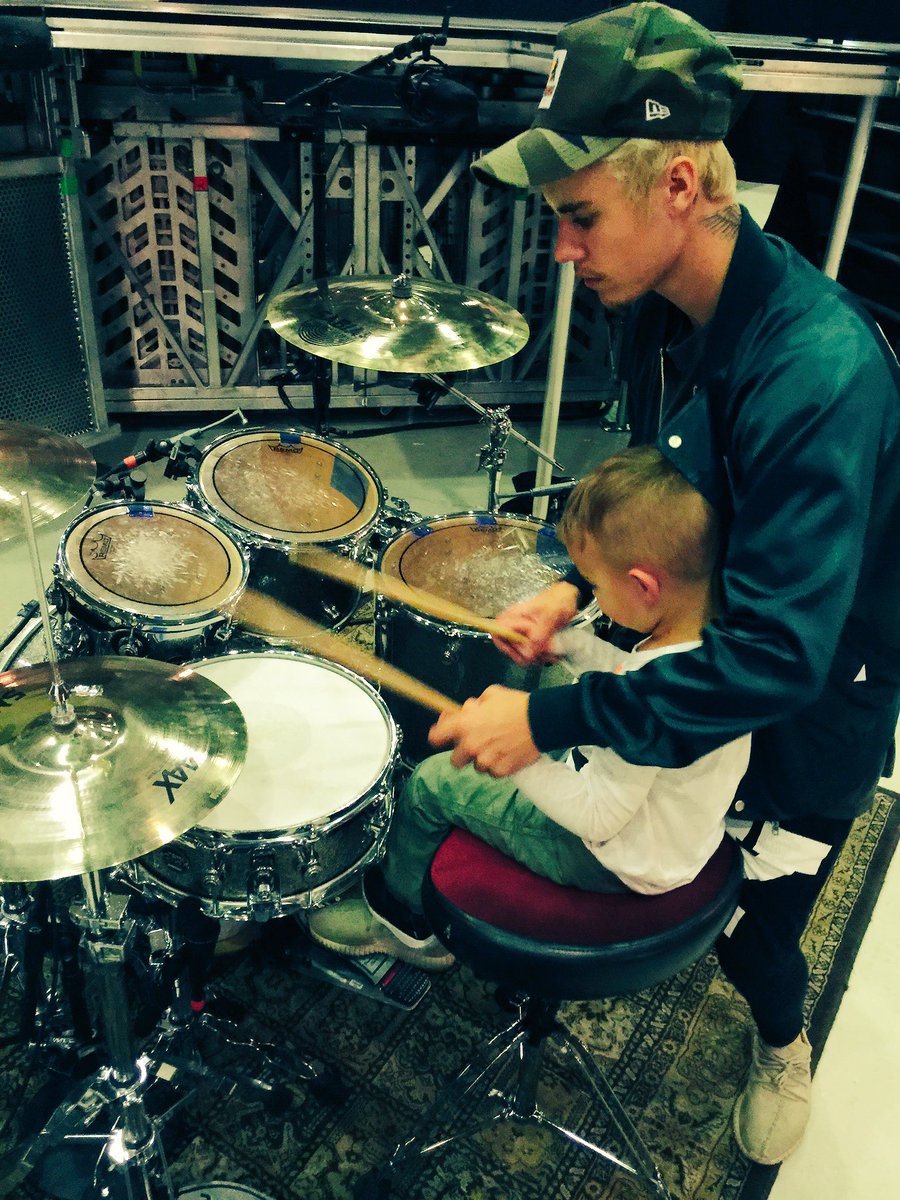 That's his son with Biebs. I'm dead serious. Bubba tweeted that. Then he tweeted a few pics of him with the cast of Girl Meets World, whatever the fuck that is.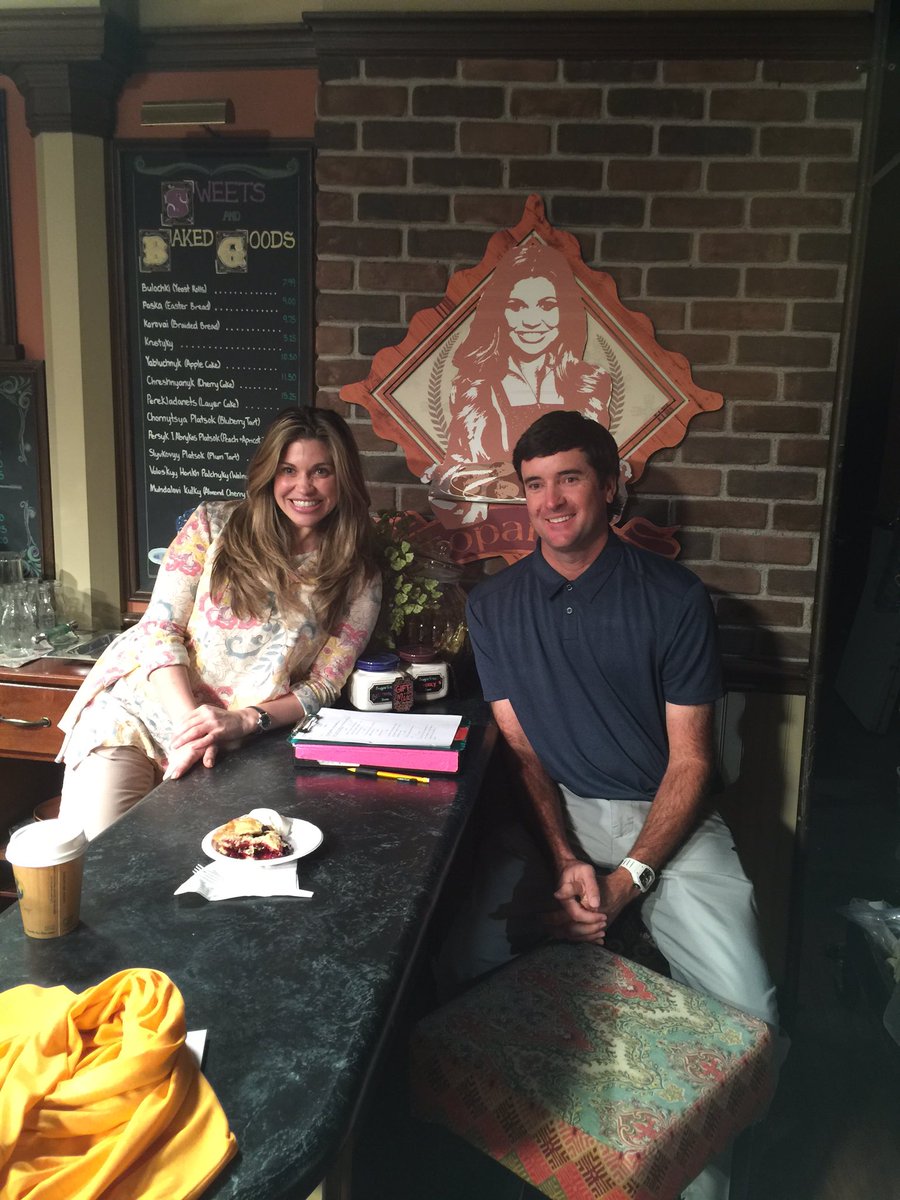 Those are so creepy. And all of the hobnobbing with Hollywood apparently agreed with Gerry. His 3 day 12 under total was good enough to make him the 54 hole leader. He said his plan was to shoot a round in the 60s on Sunday and live with whatever his fellow competitors did outside of his control. That's actually the smartest thing I've ever heard him say. It also sounds like a goal his caddie gave him and kept him focused on. Ted Scott earns every penny he makes carrying Bub's bag. Without him I would have expected Watson to fold after his first 8 holes on Sunday when he sputtered about in even par while guys like Adam Scott and Jason Kokrak were making birdies. Then Watson made 4 birdies in his last 10 holes which was enough to hold off Kokrak and Scott for his 9th career victory.
Leave it to Twitter to ruin his moment. Several Tweeps recalled that Watson once said he'd retire if he ever notched 10 tour wins. Is he 90% done? No. He clarified in his presser that 10 wins was a career goal, but goals change. Now he'd like to get to number 1 in the world. With Rory and Jordan around I don't think we'll ever see that happen. After his win at the Riv he's back up to number 4 passing pal Rickie Fowler. He's also looking like a solid pick for the Masters with a trip to Augusta less than 2 months away. Sorry homies, you've got a good 10 to 12 years left of seeing Gerry Lester Watson playing golf on Sundays.
The Field
Were you pulling for Jason Kokrak, or were you pulling for anyone but Bubba? I didn't have a horse in this one. What I was rooting for was for Kokrak to not lose, meaning, I wanted him to play well and let the tournament play out. He shot 68 in the final round just like Watson did, so he didn't 'lose' it. He did have a 2 shot lead with 5 holes to play and probably could have played the back nine par 5s in something better than par, but I'll still argue that Watson making birdie at 16 and 17 is what won the NTO. Kokrak will learn from this experience. He's made nice checks in his career but this is really the first time he's been put in the hot seat on Sunday.

Adam Scott was back from the dead this week. It was good to see his game take flight again. He was out of his mind out of the chute after making eagle at 1 and 3 other birdies to be 5 under after 6! But he's Adam Scott, and therefore trouble was lurking somewhere. Double on 8. Puke. He was off the lead and let Bubba and Kokrak back in. He still had his chances, even after this duck snort he hit off the 72nd tee.
Within 5 seconds of seeing that I knew the NLU boys were coming with the sniper tweet. Death, taxes, sniper tweet. Well done. From there Scotty hit a 4 iron from 239 that was something the Greek gods who created him would be proud of. It was a towering high fade up the hill that landed pin high and trundled through the green. Shitty break? Maybe, but Scotty didn't need a putt to make birdie while trailing by one.
Boom. He didn't win, but he got a shot in the arm that he needed for 2016 going forward. And now he knows he can win again without the long/anchored putter.
Rory McIlroy was in L.A., but you already knew that because you read my Hump Day post from earlier in the week. And you knew that he was spitting fire about Brandel Chamblee's issues with his workout regimen. So you also knew that Rory was going to post 65 today and walk away with a new, shiny trophy…..especially after he made eagle on the first hole. Wrong. He shot 75 and was out of it by the time he made the turn. He's got some work to do between now and his 1st tee shot in Georgia this April.
Dustin Johnson is a horse for the course that is Riviera. He loves the place. He should place top 5 or better every year there. He did place 4th with 4 rounds in the 60s. There's no shame in that. So why did the Secret Tour Pro take to his Twitter to call out his caddie?
Wow. Harsh stuff about Dustin's brother/caddie from the STP. I wonder what he's getting at? Dustin wins every year on Tour. Austin was a good enough caddie to put a U.S. Open in his lap last year until an idiotic 3 putt crashed that plane. Yes, being his brother means his career on Tour is pure nepotism, but why does the STP care? Is he jealous? Maybe. Maybe because Austin's girlfriend looks like this?
And this…
I'm kidding about STP's motives of course. I don't get his issue, but it did give me a reason to show you Austin Johnson's girlfriend, Sam Maddox.
KJ Choi was also in the hunt at the Riv this weekend. He finished T5 and three shots back of Bubba Watson. Why should you care? Because KJ is at least 30-40 yards behind most of the guys he's paired with on big boy tracks like Torrey Pines and Riviera and he somehow still finds a way to make birdies and cash big checks. I tip my cap to him. I think I'd also out-drive him by a good 10 to 15 yards.
The other star of the Northern Trust is, as always, Riviera Country Club. There's not a bad hole on the grounds and I especially enjoy the 10th, but who doesn't? Over the weekend players took 300 swings at the short par 4 tenth hole and only 1 guy got his ball to stop on the green. Read that again. You have a 1 in 300 chance of driving the 308 yard par 4. And these are the best players in the world! It may be a bit of a gimmick but its fun to watch how these guys go at the 10th. CBS also had pro tracers on the hole and the par three 16th to enhance their coverage. Well done.
The Twitternerds had their say about CBS. They were going nuts on Saturday talking about how few golf shots Nantz and friends actually showed while airing copious amounts of commercials. I get it. It sucks for live viewing. But why are you watching it live? This is 2016. You've had a DVR for a decade or more. Have a life, go outside, and watch golf later when you can zip through the bullshit. This isn't changing. CBS isn't a non-profit. The commercials and sponsored segments are part of network golf.
Shot Of Day
It has to be Scotty's chip in on his final hole to tie the lead, right? No. It would have been if he'd gone on to a playoff, win or lose. When the dust settled that no-putt birdie meant very little to anyone besides Adam. Instead the SOTD goes to Ryan Moore thanks to his ace on the 16th hole today.
I can't confirm this, but I'm almost certain Moore's 1 is the first to ever have a pro tracer attached to it. And that bounce……they say aces are about 30% luck/70% skill. I think Moore's was more like 60% luck/40% skill.