Is That What You Get For Your Rookie Of The Year Trophy?
If you read my last post, you saw 2015 PGA Tour Rookie of the Year Justin Thomas Daniel Berger posted a Twitter pic of himself with Mark Wahlberg at the Northern Trust Pro-Am. This was the pic: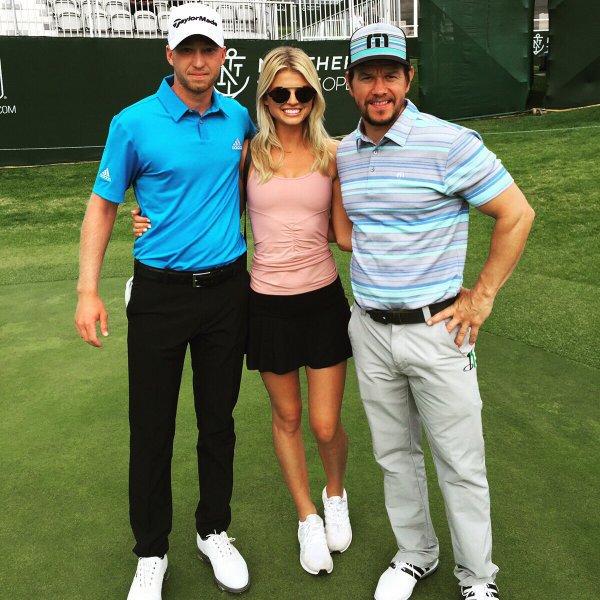 With help from reader Dave K and the Google machine it seems as though this fine young thing is Victoria Slater, who is Berger's girlfriend. How did I miss this? Oh my. Well done, son. Here's more Ms. Slater.
And she golfs. Lovely. A standing ovation for Daniel too.
More of Victoria can be seen on her Instagram account.