You Bobblehead, Never Give 9 Shots To A 2
World number 1 Jordan Spieth is back in the field this week at the AT&T Pebble Beach Pro-Am, but you already knew that. Did you know he was playing with Jake Owen? Am I out of the loop? Who the fuck is Jake Owen? Apparently he's a country singer who carries a two handicap. Last year he shot a 67 on his own ball playing to a 3 during the tournament. Owen and Spieth both talked to the press today in a pre-tournament interview and gave insight into their relationship. Here's the scoop:
The legend grows, pay up indeed. That might have been the only time Owen has had to pay Spieth for a golf bet. It seems as though he's a bit of a sandbagger negotiator. The duo played a round a Cypress Point today and Spieth gave his partner 9 shots. He was losing straight up after 6 holes and then missed a 12 footer for a win on the last hole. Ouch. Owen better frame those bills.
What's that you ask? That's the bobblehead AT&T made and is giving to the first 8000 patrons at the tournament this week. He had one made from his first win at the John Deere in 2013 too, but this one looks a little better (if looking better is possible as a bobblehead). I'm sure they'll be on Ebay for about $500 a pop by tomorrow afternoon.
In other things Pebble, check out this pic as tweeted by the PGA Tour earlier today.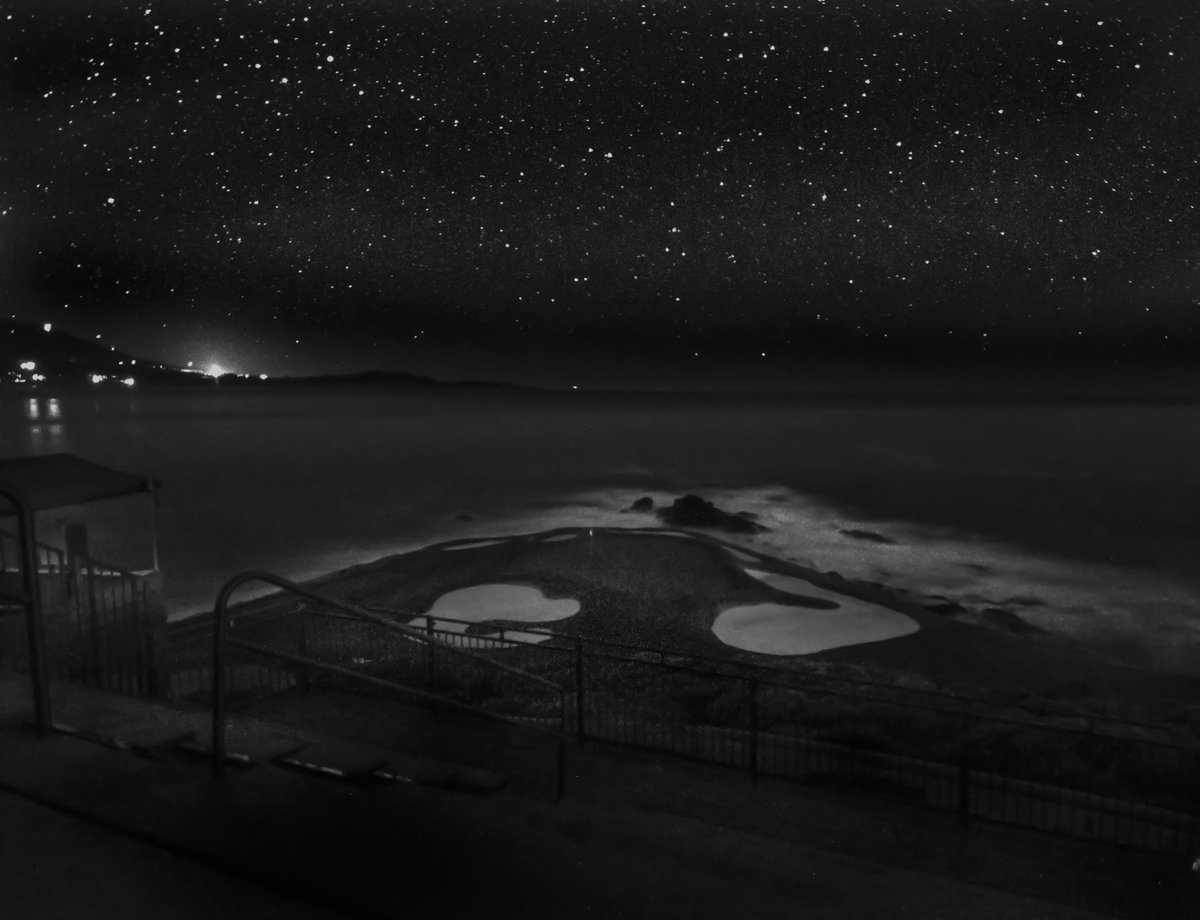 That's of course the 7th green. What a bad ass image. Twitter went a little nuts over it and rightfully so. I'd hang that in the mancave. I hope Jim Nantz doesn't see it. He'll cry like a little bitch for the whole week.
Gary Player Indeed
Gary Player puts on hit-and-giggle events that he hosts all over the world. This week he held one in Abu Dhabi and Euro Tour player Pablo Larrazabal was there with wife Gala. Gary posed for a photo op with the happy couple and his hand was all over Mrs. Larrazabal's tit from what I can tell.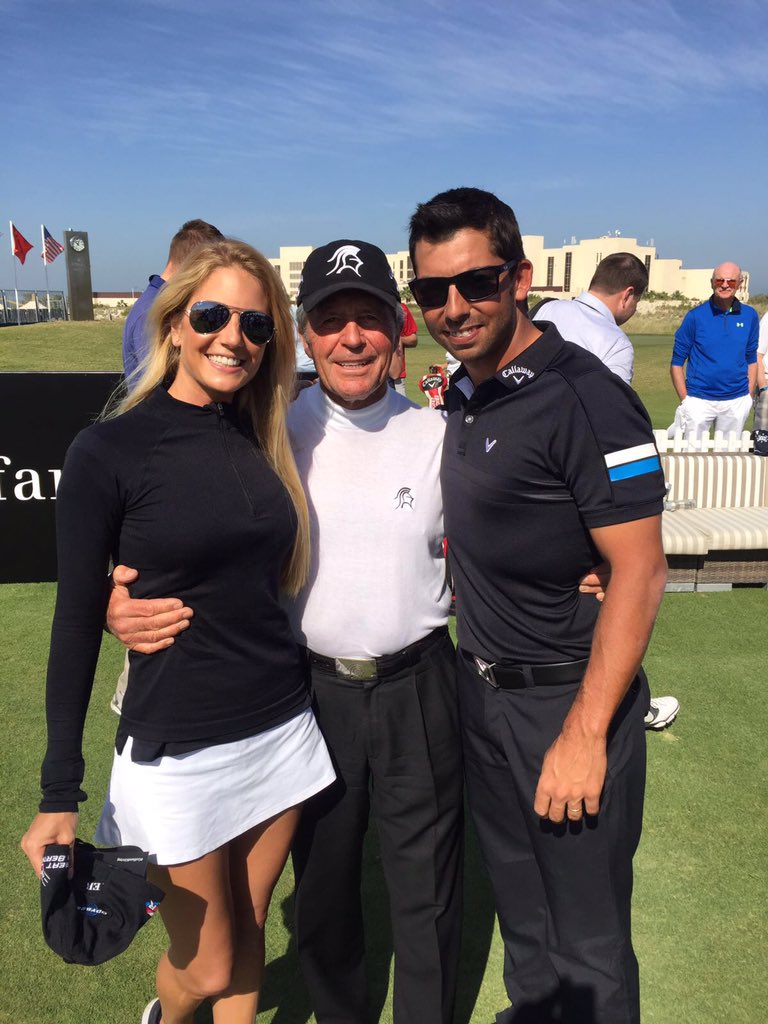 Ok, maybe its just his thumb. That's still a little weird, but that's Gary too. He cheated on the golf course for his hole career. What a scum bag.
Gala is a SFG favorite, she deserves better than an 80 year old perv groping her. This isn't the Playboy Mansion. In other SFG WAG news, Sky Sports' Kirsty Gallacher (and rumored Martin Kaymer fuck buddy) was on the air today but her mind was somewhere else. Semen.
That's pure gold. And she still looks good damn good for having just turned 40.
Caddie Suit Dies
Remember that class-action law suit the caddies filed against the Tour for $50 million about a year ago? Nobody did until today. And they remember it today because the news broke that case was thrown out of court by the judge that was presiding over the case.
The short of it is that the judge felt that while the caddies may be unfairly treated at events, they understood that wearing the bids was a condition of them working tournaments for the players that hire them because that is how the Tour operated long before they ever caddied on it. And that is pretty much exactly what I said about the suit a year ago when it was filed. Should they have better lounges, perks, etc.? Yes. But they don't deserve a dime from the PGA Tour. A total of 167 caddies joined the suit. None of them that have spoken out have said they're likely to appeal the case. Sorry boys.