Pull Your Norman Out And Put Your Zinger In
That sounds like a bad euphemism that your grandpa would use at a 1950s orgy. It is also exactly what Fox Sports plans to do with their coverage of USGA events for the foreseeable future. Earlier this week Fox let Norman go, we already talked about that. Norman wasn't great in his debut but why would you expect him to be? Describing golf on TV to millions of viewers isn't a natural thing to do. If they were going to take a shot on a guy with so little experience they needed to give him time to develop. I guess with millions of dollars on the line you don't get that kind of leash. With Norman out Fox announced that they've hired Paul Azinger to take his chair. The ABC/ESPN analyst and 2008 Ryder Cup captain was the easy pick for the job, and he'll be fine doing it, but that doesn't mean I have to be happy about it.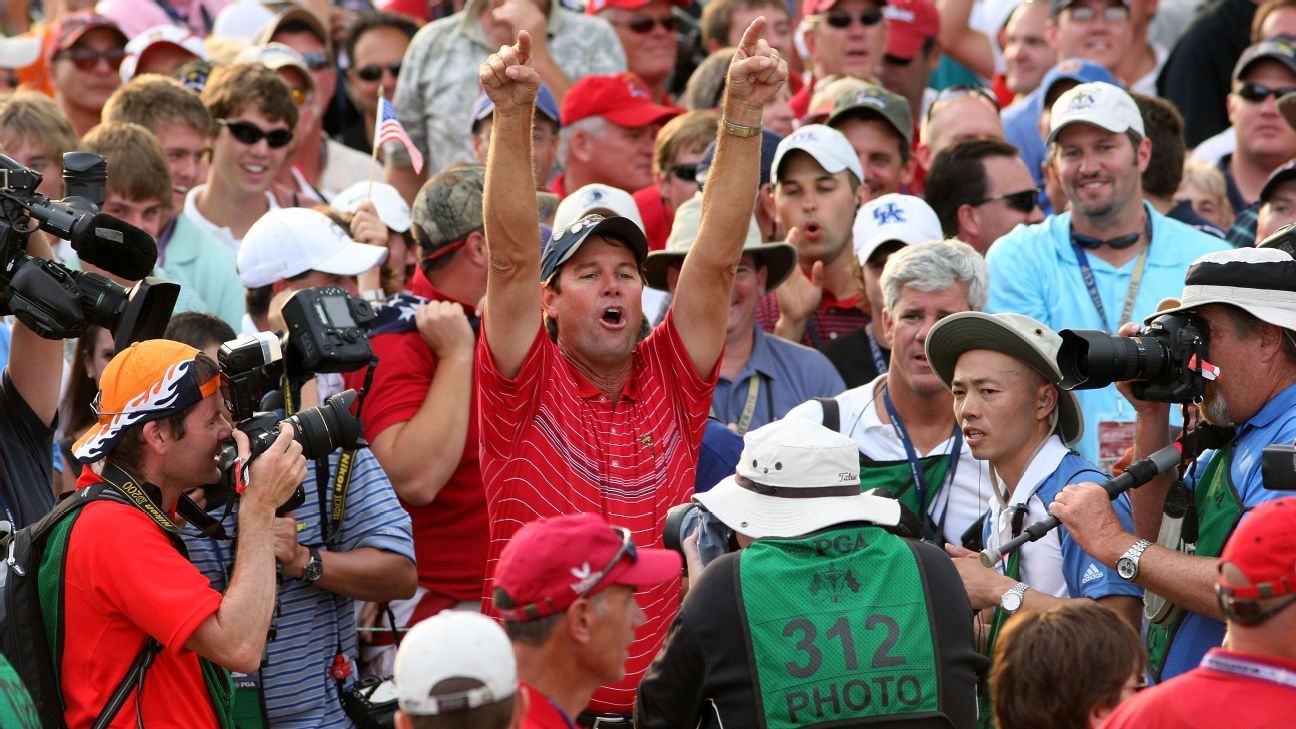 I don't mind Zinger's style, he can be curt and blunt, but he knows his role and does it well. My issue is that he's too much like Johnny Miller (minus any Oakmont 63 in 73 talk). I think Fox should be trying to break the mold and get new blood on their team. This is why most golf fans don't want to hear Joe Buck's voice too. Well, other than the fact that Buck is fucking terrible at calling golf. I guess I thought Fox had more balls than this. I didn't think they'd make the 'corporate' choice they made in Azinger. Oh well.
Chubby Rabbits
I'm going to start this next little blurb with a caveat. I DO like Pat Perez and Jason Gore. I think they are good people. I think they're phenomenally talented tour players. I think they have the greatest jobs in the world and I'm extremely jealous of them. I also know they do great charity work and help soldiers, kids, etc. with donations of their time. Now I'm going to tell you why they've both blocked me on the Twitter. Last year about this time Mr. Perez got married and I wrote a little blurb about it because he wife is hot. That's the only thing I can think of that I've ever written about him. Ok, so I called his hair a mullet a few times. Isn't that true? Honestly, he doesn't contend enough to grab my attention otherwise. Then while watching golf this weekend I tweeted the following:
That isn't even mean. It's just a fact. I've tweeted much worse things directly to other pros via Twitter and they've liked the tweet. The only pros I truly have an issue with are Vijay, Sergio, and Poulter. Anyone else I've said something about was for entertainment only. Twitter snark. It happens. If someone tweeted that I'm a hairy ape I wouldn't give a shit. I'd know its true. I certainly wouldn't block the Tweeter like Gore did to me. Like I said, I like both guys. What I don't understand (besides why both guys don't try salads) is why either would waste their time searching for venom, albeit very tame venom, on the internet. Don't they have range balls to hit? To me this is a perfect example of a pro with rabbit ears. Maybe that is why neither have won more. They're too busy worrying about what people think of them and what people say of them when they should just say 'fuck it' and go kick ass on the course. The psyche of the professional golfer is a fragile one.
Bitch Tits Lost To A High School Kid
Various outlets have reported that back in December Phil Mickelson and his brother (head golf coach at Arizona State) played a practice round at Torrey Pines with Australian teen phenom, Ryan Ruffels. Some reports blew this off as a recruiting visit because of Phil's brother being present, but Ruffels turned pro and his camp has stated he intended to do just that a month ago when said round was played. So what's all the fuss? According to those in the know, Ruffels birdied 6 of the last 7 holes to win a hefty bet with FIGJAM. He was given 2 to 1 odds on a $2,500 bet. There aren't a lot of high school kids that would be comfortable with a $100 bet, let alone playing with Phil for a mortgage payment. This kid must be the goods, and his dad must carry a large amount of cash around.
Back at Torrey Pines this week Phil was asked about the bet with Ruffels. He was more than a little grumpy about it a said in so many words that the kid exaggerated and needs to learn to keep his fucking mouth shut about wagers. That probably had to be said to keep the NCAA away from his brother as well as to teach the kid a lesson and keep the IRS away from Phil's practice rounds (that's somewhat tongue in cheek). Ruffels is in the field at the Farmer's this week too. I can't wait to see what he can do. Phil better hope he doesn't get punked by the kid again at his house.
From The Annals Of The @NoLayingUp Crew
That says annals, not anals, you filthy fuckers. This morning I woke to find this cute little story in my Twitter feed from Golf Digest.
First of all, it is true, Thomas Pieters' head shot used by the PGA Tour was photo shopped to look a little different than the image he supplied. That's hilarious. Why the Tour does these retarded sneaky covert things is beyond me. They've since apologized to Pieters and fixed the image while laying blame on a 3rd party that touched it up with a "heavy hand". Of course every golf publication in the digital world ran the story for page views and the shit went viral. And not a single one of them gave credit to the original 'truther' of the Pieters Hairgate crisis. Who's that? It depends on the language you speak. A Netherlands golf site/Twitter handle first put it out there. The @nolayingup crew follows them and is friendly with them and translated the tweet to English. NLU says Golf Channel got it from them and ran with it, and so forth. I've seen the anecdote on 5 different sites throughout the day and as NLU pointed out in their Farmer's Preview, no body gave credit to a source.
That's tacky and hackish. I read a lot of other sites. I try to give credit to anyone but myself and give my thoughts on what I read/see. If the story is fairly public then that's a different issue in itself. What credit can you give? The Golf Channel should know better and source shit better. Once they put it out its harder to pass blame on their peers, but it is still not excusable. I'm not a journo. I don't do this for a living. If I make that mistake, well….fuck, it happens. My readers know this is entertainment only. Those places have a duty that they're failing as 'news' outlets.
We're Running Out Of WAGs
January is almost over and there's not a single WAG worthy of being deemed the WAG of the Month come next Monday when the calendar turns to February. What the fuck am I going to do? Maybe someone with a worthy wife will take the Farmers and save us all. Or maybe its time to retire the idea of having a pin up girl in the top right corner of the site. If you've got a nominee that I'm over looking speak up and leave a comment. If you feel strongly about replacing the WAG of the Month say something about that too. My content is open for discussion.