Sleeping With On Kaymer
How do you follow up a big victory in Hawaii that came on the heels of completing one of the best years of modern professional golf? You get a big check to go to the Middle East to tee it up with two other top 5 players in Abu Dhabi. Jordan Spieth and Rickie Fowler are playing in the European Tour event this week because they're getting huge appearance fees and because the Bob Hope Humana Career Builder Challenge isn't as exciting. You know it is killing Patty Reed to not be with these guys (he's a past champion of the Humana).
Even better news is that the terrific trio has been paired together by the Euro Tour. Well done, chaps. Jordy, Rory, and Rickie go off at 10:40 pm Eastern on Wednesday night and then again Friday morning at about 3:30 am. That's 9 holes at bed time for me with just enough time to watch them finish round 2 before I trudge off to work. Perfect.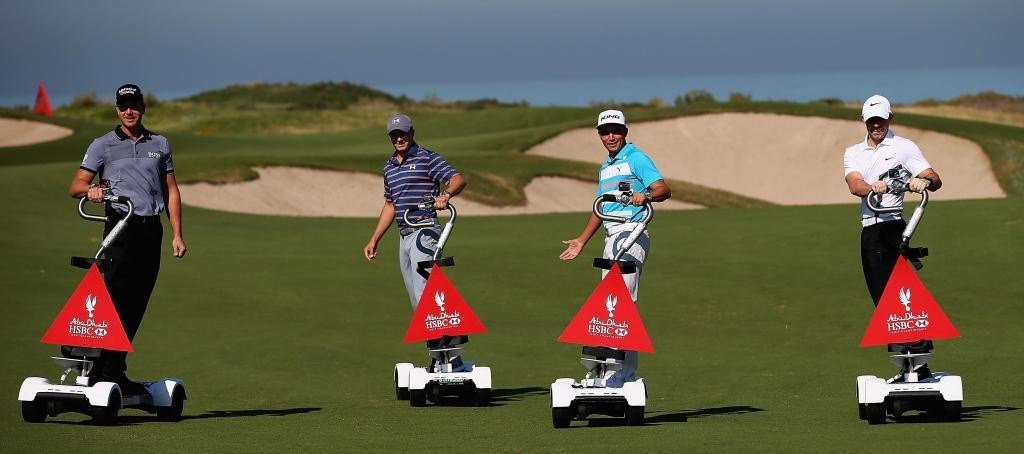 My gut says one of them misses the cut. Lost in the shuffle is the fact that Martin Kaymer has dominated the event in the recent past. If you can find someone to take your money, he's the smart play.
A Little Dab Won't Do
Harold Varner III is a rookie on the PGA Tour. Like his other fellow rooks, HV3 can flat out go low. He makes a ton of birdies. Unfortunately for anyone watching him play, that means they're going to see him 'dab' way more than anyone would ever want to. What the fuck is 'dab' you ask? It's this:
This post couldn't get any whiter after that, could it? It's golf, we're learning about 'dab'….I'll get back on the rails now. Varner is going to dab after each birdie he makes. At the Sony in Hawaii he was dabbing all fucking weekend while shooting 66-65. Your proof…
Varner also has a mimi Harold as a head cover (think little Bubba on Watson's bag). The head cover is named Gerald. It also dabs.
I like Varner. And I want to like him more. But dabbing is unoriginal and the head cover thing is a straight up copy (see Bubba, Poulter, Tiger) as well. Stop it Harold. Make your mark with how you play.
Dallas Buyers Club
Word on the street this week is that Jordan Spieth bought Hunter Mahan's old house. He got it for $7.5 million after Mahan originally asked for 9. It has an Augusta mural, an underground garage, golf simulator, and indoor half basketball court. Standard stuff for a 22 year old that easily cleared $50,000,000 last year. You want pictures, hit the link here.
Why is this interesting at all? No one is talking about the fact that Spieth bought a house in the same neighborhood 9 months ago for $2.3 million. I assume he sold that or gave it away to his parents, brother, girlfriend, etc. Somebody must be living in it. The pictures make it look pretty boring compared to what he got from Mahan. We can only hope that the house doesn't make his game deteriorate like it did Hunter's.
Dumbass Donaldson
Jamie Donaldson has it all. He's a Euro Ryder Cup player. He's ranked in the top 50 in the world. He's due to break through with a multi-win season and perhaps even a major very soon…….and now he has a hole in his hand thanks to playing with a chainsaw.
Remember when Greg Norman almost cut off his hand last year in a similar fashion? Why are these guys, who make that kind of cash with their hands, using dangerous power tools so recklessly? There's being a 'man's man' and there's being stupid. If I was Donaldson I'd have a tree pruning guy on my payroll and I'd insure my hands with Lloyds for about $20M. Maybe Anthony Kim is smarter than we give him credit for.
Speaking Of The Shark
One year into the Fox's golf experiment with the USGA the robot network has shit-canned the Great White Shark. That is right, Norman is out for Fox broadcasts and Joe Buck is looking for a new running mate. The reality is Buck should be out from the golf stuff as well. Leave Holly, leave Faxon in his current role, and bring in a big gun to lead them. Buck will remain because he's got pictures of Fox execs with gerbils up their asses.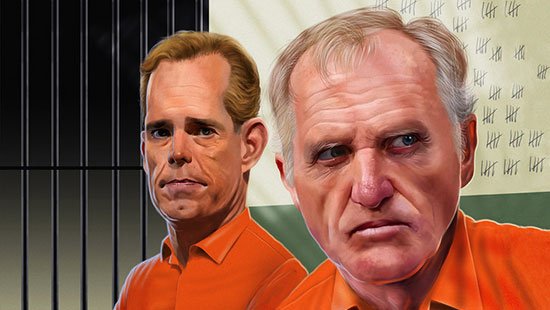 Who will lead them? Rumors have Azinger and Curtis Strange in the mix. Chamblee has been mentioned too.
Colin Montgomerie is another name that I saw thrown around on the Twitter. Too outlandish? Not at all. I think he'd be great. He's really good on Sky Sports if you have a chance to hear/see him on their broadcasts. He'd be looking at our championship from a completely different angle than the Johnny Miller speak we've heard for 20 years. My only concern would be if we could handle four days of him. I'd like to see Mark O'Meara get a shot too. This thing is wide open. Who's your guess?