This Kid Sucks
How do you follow up your four shot victory at the Tour Championship, you know, the last official event you played in and happened to win……the one that capped your two major/five win record setting 2015? You win the Tournament of Champions by 8 fucking shots. That is of course exactly what Jordan Spieth did this week on Maui. Jordan showed up a week or more early with caddie Michael Greller. They got comfortable with the course, worked on his wedge game, Greller worked on his stubble game, and then went out and kicked ass like they had something to prove. How could you have anything to prove after what he did last year? You'd have to be wired a bit differently than everyone else. Clearly Jordan Spieth is just that.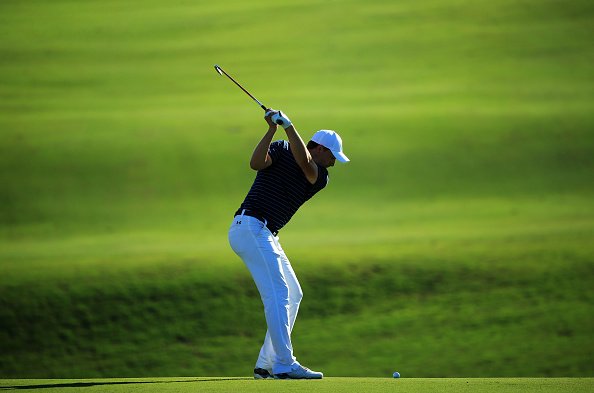 As Jordan walked down the 18th fairway on Saturday afternoon he knew he had a 3 shot lead. He also knew that another birdie, or possibly an eagle, would build the lead and make his fellow competitors feel the tournament was slipping away from them. A large lead meant they'd have to go lower on Sunday to chase him down. So he went ahead and knocked his 2nd shot to near gimmie length and dropped the eagle putt for an overnight 54 hole lead of 5 under. Good night, sweet princes. The kid is a killer. I'm done being surprised by him. He's too good. Too error free. And too god damn nice.
En route to victory Spieth posted a 30 under total, which had only been done once before in a 72 hole event (Ernie Els at Kapalua in 2003). he also notched his 7th win before 23 years of age. You know who else did that? Yeah, fucking Big Cat. Are Big Cat comparisons fair to Jordan. Absolutely they are, although Jordan doesn't agree. He thinks Tiger is too good and he's not in TW's realm yet. He better get over that. He's in that atmosphere. And he's not going anywhere.
The Field
Patrick Reed was of course in Maui, after all, he was the defending champion. Patty felt a bit disrespected before the tournament began because Fowler, Day, and Spieth were the men shown on billboards about the island promoting the event. Huh? That is a bit disrespectful for a top 5 player. There's no truth to the rumor that Reed rectified the problem out of his own pocket (photo credit to @NoLayingUp).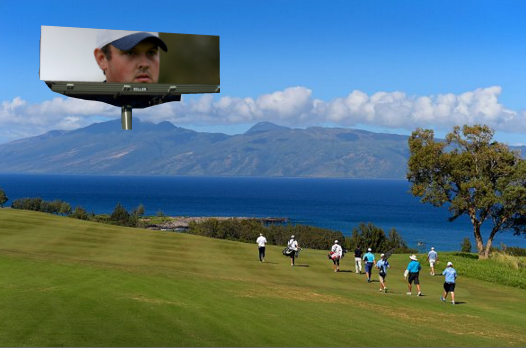 Reed did end up winning the B Flight. He was 2nd at 22 under. There's no shame in that performance. He didn't make a bogey for the first 68 holes of the event! Reed has had top 10 finishes in his last 7 events worldwide. He'll probably win the Hope-Humana in a few weeks. He's done it before. Don't fuck with Pat Reed.
Brooks Koepka made it to Maui thanks to his Phoenix Open win last year. He also signed a big new deal with $woosh in the off-season and showed up in Maui with new gear, sticks and threads. Given all the new his 3rd place finish wasn't too shabby. If he could putt he'd only have let Jordan beat him by 4 shots instead of 9. He was still using his Scotty Cameron Titleist putter. I can't figure out why. He'd putt just as well if he used a shovel.
Everybody in the 32 man field was under par except JJ Henry and James Hahn. JJ Henry probably can't win his club championship, let alone a tour event, how was he in the field?
Shot Of The Week
Spieth was too dominant. The course was too easy. There just isn't much else to say about the Hyundai Tournament of Champions other than to crown a Shot of the Day/Week. This one is easy. I already gave it to you. It has to be Spieth's final full swing of from Saturday, his 2nd at 18 that set up his closing eagle.
(Shivers) Wow he's good.
Onward and upward. I'm hoping for a little more excitement at Sony next week.