Because My 2015 Predictions Were So Good…
Really, they weren't. Go back and check them. I did get the Vonn/Woods break up correct, but who didn't? I shat all over the idea of Jordan Spieth winning majors, that's laughable in hindsight. And I declared Freddie Couples the next Ryder Cup captain. How did the task force fuck that up? With my prior failures in mind I'll still press on for 2016. Remember, these predictions are for entertainment purposes only. If I get 5% of it right it'll be a helluva season.
Westward Ho!
As always, the seasons starts in Hawaii, where DJ seems due for another Kapulua victory. The course is too perfect for him. Three years ago here is where he began his romance with baby mama Paulina Gretzky. She's in tow this week with him and apparently hanging with Rick Fowler. I see Fowler and DJ in a 3 way with Paulina playoff with Patrick Reed on Sunday where DJ gets it done by making an eagle on the 1st playoff hole. What a way to start the year!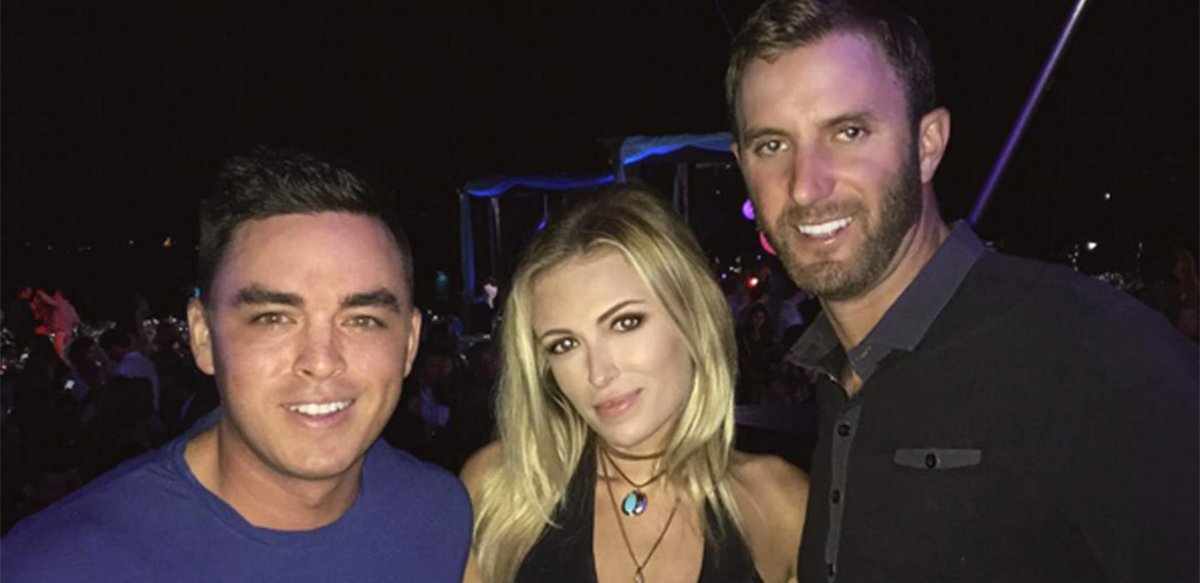 The rest of the West Coast swing should be more interesting than the 2015 iteration, activated glutes be damned. A no name wins the Sony, Jordan Spieth wins at Torrey, and Rickie nearly breaks his ankle playing in his new Puma Golf high tops. Yes, you read that right. HIGH TOPS.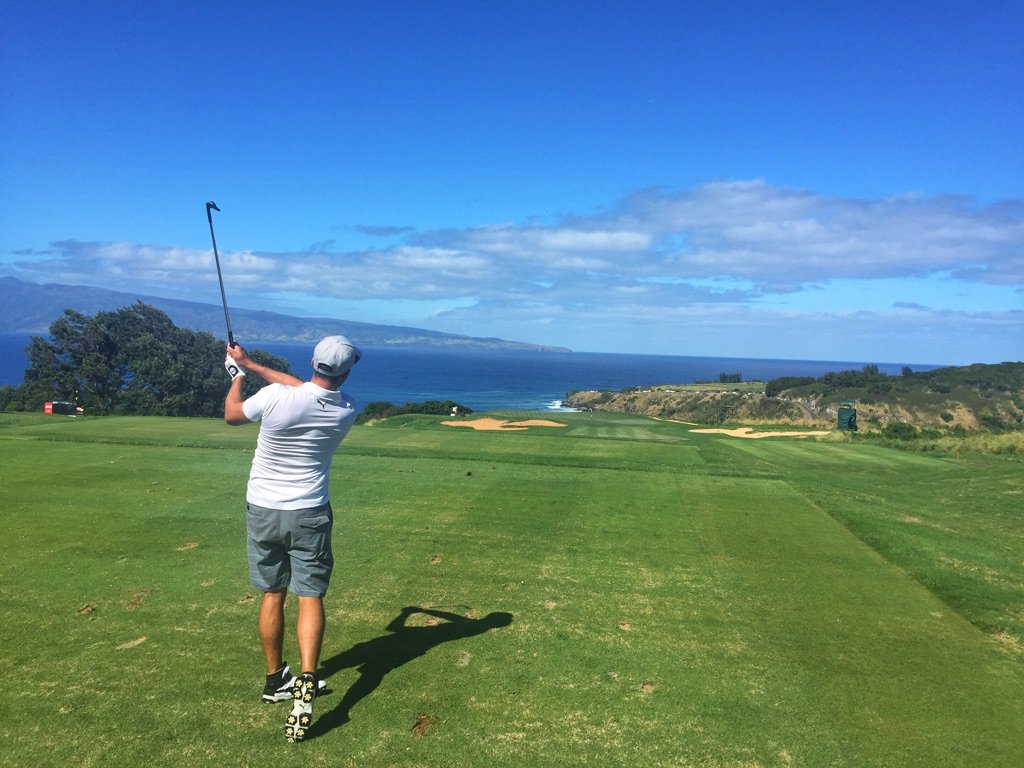 In February Bitch Tits returns to the winner's circle with a win at Pebble Beach, with partner Craig T. Nelson at his side. Rumors fly about Craig being Phil's new swing COACH (see what I did there?) now that Butch and Phil have parted ways.
Besides the mass orgy that took place on the 16th hole in Phoenix, the West Coast swing has little else to talk about.
They Don't Visit Disney World
We move on to the Florida swing which gives us another random Matt Every win, and that's the day I refuse to do a tourney summary for this site. I will not stand for such victories. Fuck it! The Tour's month in the Sunshine State, now that there's no Players Championship during it, is nothing but a bridge to get to Augusta. I could almost care less. Speaking of the Masters….
If there was no Jordan Spieth, Justin Rose would have had himself his first green jacket in 2015. He's been solid at Augusta and no one seems to notice. He'll fix that this year when he has Jordan put a new blazer on him in Butler Cabin.
At the Players its snooze fest of high scores and high winds. My crystal ball isn't clear on a winner, but it appears to be one of the new PXG Tour players.
The Texas Swing makes the Tour stops in Florida look like you have beer goggles on in a sorority house, but we'll all push on and crown some no name winners and a short plinker off the tee at Colonial. I'm looking at you Mr. Kisner. Can we get to Jack's house yet?
Pickets To Titsburgh
By the time the USGA sets up shop at the beloved venue of Oakmont we'll have all finally put the Chambers Bay side show behind us. Oakmont is primed for the return of U.S. Open golf as we know and love it. Then the storms will hit, we get a day washed out, the course plays soft, and Rory wins his 2nd U.S. Open by 5+ shots. That's an outcome we can all get behind.
There's no time to blink as we move from western Pennsylvania across the pond to Royal Troon for the Open Championship, we're cramming it all in so we can squeeze the Rio Olympics in before the Fed Ex Cup starts. That seems like the perfect recipe for Bryson DeChambeau to win the John Deere in his 4th event as a pro. It also seems like a sneaky way for Matt Kuchar to get his first major. Matt will win at Troon, he'll earn it against a great competitor like Sergio Garcia, and golly gee we'll all forget about it because the PGA is two weeks away.
Back in metro New York, a.k.a. the Garden State of New Jersey, the PGA Championship is at Baltusrol where Phil won in 2005. Can he do it again 11 years later? Not a fucking chance. This one belongs to Richard Tanaka Fowler. Huh??? You think I made his middle name up? No, I didn't, just ask the AP's Doug Ferguson.
No shit. I didn't see it coming either. At the PGA Tanaka puts the high tops away and stops fucking around on his way to a dramatic victory. If you're scoring at home, that's major champs of Rose, Rory, Kuchar and Fowler for 2016…..sounds pretty good to me.
Playing For Their Countries
From the PGA the big boys will head to Rio for Olympic golf, depending on where they stand in the world rankings. Jason Day and Adam Scott appear to be locks for the Aussie team. Outside of that, your guess is as good as mine as to who represents their motherland. My hope is that Poulter doesn't make the U.K. team. Anything else we can deal with. Spieth and Patrick Reed wouldn't be all bad for the red, white, and blue. In the end it won't matter. Sergio Garcia will take the gold for Spain and the Ryder Cup blood will start pumping in August instead of September.
Fed Ex Your Way To The Top Of The Ryder Cup Standings
That is what youngster Justin Thomas will do. In a @NoLayingUp fan boy apocalyptic moment, Thomas will stare down Brooks Koepka for Fed Ex glory. Both will then make Captain Love's Ryder Cup team and assist Spieth, Fowler, Reed, Watson,  and Mickelson in taking down Rory and his European pals.
What's that? I've missed someone in my predictions. Oh yeah, that guy. Well, 40 year old Tiger Woods cannot be forgotten. Big Cat won't play until the Masters, that much we know. He'll miss the cut and last be seen driving down Magnolia Lane on Friday afternoon. He'll return again at Muirfield Village and no one will be talking about his game. And that is because he's now dating……
Ronda Rousey. She seems like his type.
I'm not touching that one. I'm afraid of her.