Cold Blooded
Kevin Kisner looks like a stock broker on the golf course….like a guy who wears loafers to mow the lawn. He doesn't show much if any emotion while playing. And when you see him on TV you wouldn't know if he was tied for the lead or about to miss the cut until the broadcast team tells you. When I tuned into the RMS Classic on Sunday afternoon to catch the back nine Kisner was the first player I saw. I wasn't sure where he stood as he struck his tee shot on the 10th hole. Oh….as it turns out, he slept on the 54 hole lead then went out and shot 30 on the front nine with 7 one putts. Kisner cruised to a 6 shot victory while hitting all but one green and one fairway on the back nine in blustery but playable conditions. For his efforts he's now the Fed Ex Cup points leader for 2016 thanks to his first career victory.
Kisner finished 2nd three different times last season. Each of those resulted from a loss in a playoff. He had a pretty decent year for 2015 thanks to those high finishes and was already heading to Augusta thanks to his Tour Championship appearance. After a few weeks of rest and practice Kisner seems to have found his game again for 2016. In his last start he grabbed another 2nd place finish at the WGC-HSBC in Shanghai earlier this month. Today as he finished his maiden victory off Golf Channel interviewed tourney host Davis Love about the possibility of Kevin making his Ryder Cup team next year. Love's answer was very PC, as you'd expect, but another win in the next 9 months and you'd have to think Kisner makes that team simply on points earned. Kevin Kisner, Ryder Cupper……there's been lower profile guys that have played for Team American. Chris Riley says hi!
The Mrs. came out with Kevin's young daughter when he sunk his final putt on the 72nd hole. Did you see her? Well, fear not. I've always got you covered. Meet Brittany Kisner. The Kisner's have been married just a few years. Daughter Kate appears to be about 17 months old.
She isn't my type, but I'm guessing she looks a little better when she's not forcing that toothy smile for the camera. Here, see…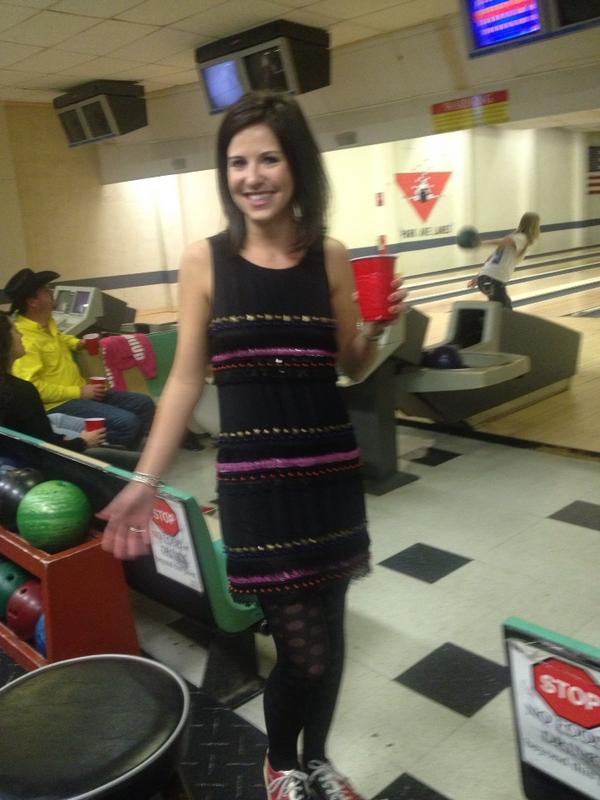 Give her some hooch, a red Solo cup, and a bowling alley and she looks a lot more natural.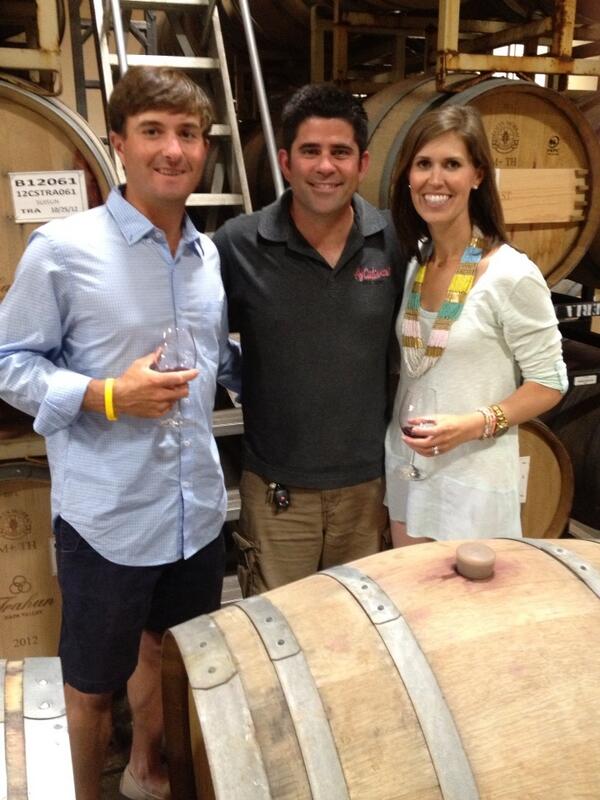 Whatever. Can someone with a really hot wife or girlfriend win soon, please? These guys with their plain Jane wives are killing me. Oh, but congrats to Kevin and his bride on the big win today. Well earned.
The Field 
Kevin Chappell finished in Kisner's normal position of 2nd place. Without Kisner we would have had a very interesting back nine battle between Chappell and GMac. Chappell hit it pretty good all week. He had several opportunities early on Sunday to gain ground on Kisner in which he hit it stiff. Unfortunately for him, every time he did so Kisner rolled in a putt before Chappell could get his lined up.
GMac, fresh off his victory in Mexico on Monday, was back at it on Sea Island this week. He looked prime to get his 2nd victory in as many weeks until Kisner pulled away. I'm sure he's the last guy that wants to see a month long break between tour events start right now. McDowell needed to be in chase mode once Kisner got way out in front on Sunday, but instead he was stuck in neutral. He also got one of the worst lies I've ever seen after hitting his approach shot in the bunker on 16. First, it was from 100 yards in the fairway. He had no business finding the bunker. Second, you could see no part of his ball as it buried in the soft slope of the fine sand. GMac tried to play it but left it in the trap and it rolled back into his foot print. He did save bogey from there which was pretty amazing in itself.
Believe it or not, Jason Dufner was in the field at the RSM and finished in the top 10. Okay, so he was T9 with 8 other players….still, that's progress for Duf. He hasn't played worth a shit since the divorce train came through town. I hope for his sake, and for his fans, this is a sign of better golf coming.
Shot Of The Day
The pickn's were slim for Shot of the Day candidates on Sunday in Sea Island. I did like this little chip in from 2009 U.S. Open Champ Lucas Glover. Yeah, remember that, fucking guy won a major 6 years ago and you almost forgot.
That's a sporty shot from Mr. Glover, but what struck me when I saw the highlight was his playing partner leaving his ball so damn close to the hole on the green unmarked. I've ranted on this before and so has David Feherty. These mother fuckers all too often leave their ball unmarked near the hole to help their playing partner in case they hit it. Within a minute later I saw the same thing out of another group. There was a third incident later during coverage. Why aren't these guys protecting the field? Why would they help their opponent get an advantage and take money out of their own wallet? This shit needs to stop.
Site News
There are no more PGA Tour events until Kapalua in January. While that is sad, it doesn't mean we'll be seeing any less of each other. There are plenty of silly season events between now and then that I'll be dishing hot takes on. Plus, there are still a handful of Shutters (my year end awards) to hand out. Next up, Shot of the Year. Drop a comment if you have a nominee. Until then.