I'd Like To Be His Agent
Word broke late Tuesday night that David Feherty would be leaving the CBS golf family. It seems that David's contract was up and negotiations fell apart over the role Feherty wanted to have in future broadcasts. I have no idea what the role was, but short of taking a shit on the CBS CEO's desk, they should have let David do whatever he wanted. I doubt he wanted Nantz' or Faldo's spots. That isn't him, even though he shined in Faldo's role as a fill in once or twice. My guess is he wanted to be something more than the on course guy. Nineteen years of walking out in the elements with a sweaty ball sack all that gear strapped to you could be taxing. If not that, perhaps he was looking for a change of any kind due to finding his current gig a bit mundane.
Whatever the case, this is a colossal fuck up for CBS Sports. Someone is going to lose their job. Nobody tunes into the Canadian Open to hear Jim Nantz. When the stars aren't at an event, Feherty carried broadcasts time and time again. Where does he go from here? Fox appears to be in need of talent like this, but their limited schedule isn't ideal for anyone looking for a full time golf gig. NBC owns the Golf Channel. David already works for TGC on his own show. Working with the peacock seems like a natural fit. Would they move Johnny to put David in the 18th tower, or would David assume his normal spot and work with Miller. I'd take either scenario, I just want him back calling golf somewhere in 2016.
Big Changes For Keegan
Keegan Bradley has played like shit for much of 2015. I've said for some time that he's mulling over some big things in his life and this has impacted his game. I even told him to bite the bullet and get engaged to long time girlfriend, Jillian Stacey. Well, well, well….perhaps Mr. Bradley is a SFG reader, because Stacey announced via Instagram that Keegan popped the question and she said yes. There are no details on how he proposed but I have a hunch that Fenway Park and the Red Sox were involved with the Tour being in Boston this week.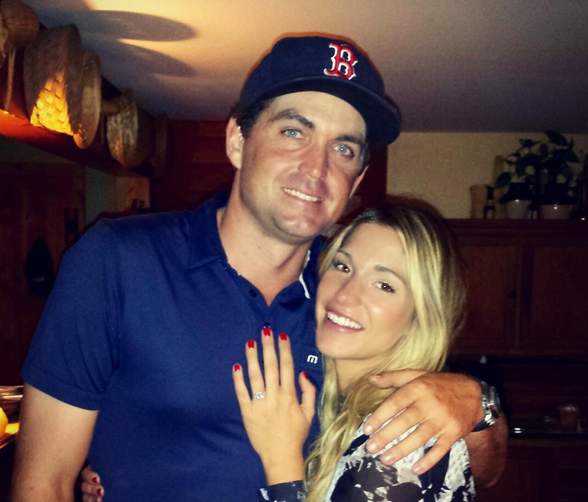 Bradley also made news on Wednesday by publicly stating that he was making a swing coach change in going back to Jim McLean after hooking up with Chuck Cook last fall. I don't see how that can hurt at this point. Bradley's swing never looked any different to me while working with Cook, but the results speak for themselves. The change makes too much sense.
Daily John Daly Update
John Daly collapsed on a golf course over the weekend and was taken to the hospital due to an injury to his lung. After being treated and released Daly returned to the course to finish the event he was participating in. After having a near death experience like that most sane people would lay low for a while and recover. Not Big John, he was seen smoking, drinking, and singing Knocking On Heaven's Door almost 48 hours after his health scare. Here's the musical number thanks to Winn McMurray's Instagram account:
While I appreciate his way of living his life how he wants, I've stopped being sympathetic to JD in anyway. He's reckless. He always has been. He always will be. The reaper beckons.
From The Deutsche Bank Championship
In other Deutsche Bank news from Beantown, Tiger Woods tweeted this image of himself and Rickie Fowler in Boston Wednesday evening along with a message wishing all the players luck. What the fuck is that? The most competitive golfer that ever lived is making appearances at tournaments he's not eligible to play in and wishing others luck? The old Tiger must be dead – and a new one that is a giant pussy has replaced him.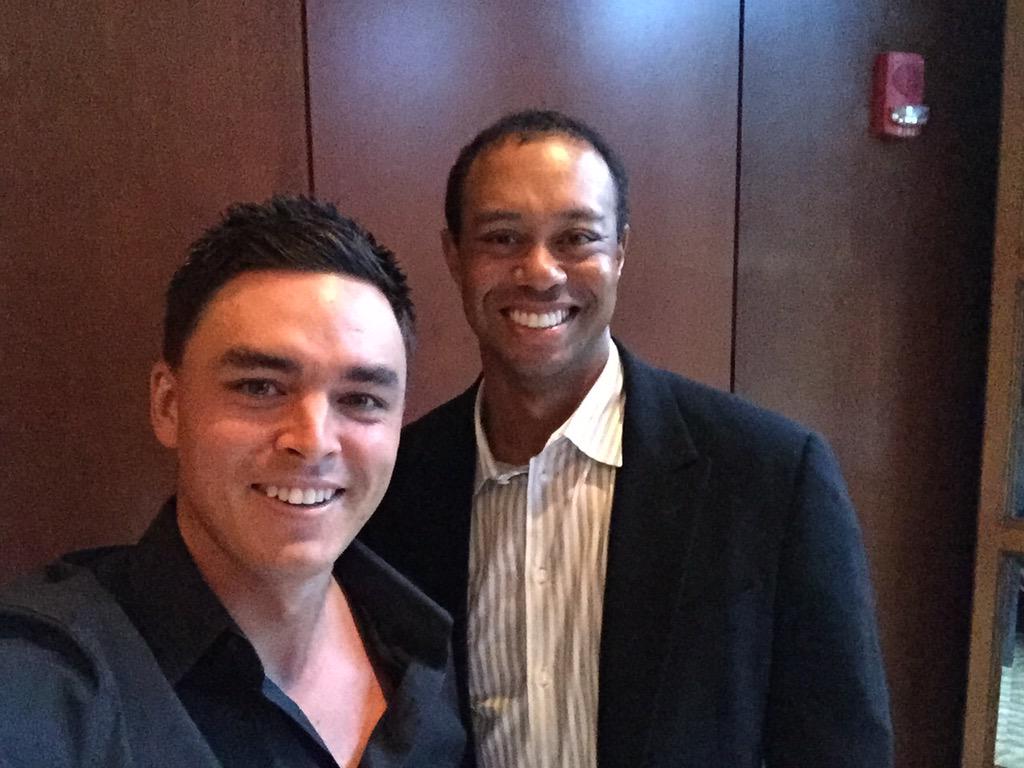 In all seriousness, I assume TW had sponsor obligations that took him to New England. They probably scheduled an event thinking he'd qualify for the Fed Ex Cup playoffs. Fools. I suppose Tiger is a good sport for showing up, but what choice did he have?
Also of note from Boston, Jordan Spieth was spotted on the range with his old, faithful irons back in the bag. Last week Spieth played with the new Titleist 716 irons at the Barclays. He played shitty and missed the cut. Common sense says Jordan should go back to what works. The kid isn't shy on common sense. I bet he finishes in the top 10 this week.