Jason's Day
I've rooted for Jason Day since the first time I saw him hit a golf ball. He's very talented, that goes without saying, but he has a likability factor about him that makes him more human and endears him to you. Day didn't grow up some snobby country club fuck like many of his peers (what other tour player would sleep in and drive their RV to their events?). He came from a much less well off family in Australia. He lost his father early. And he's risen to the upper echelon of the Tour on his work ethic and sweat. How could you not root for him?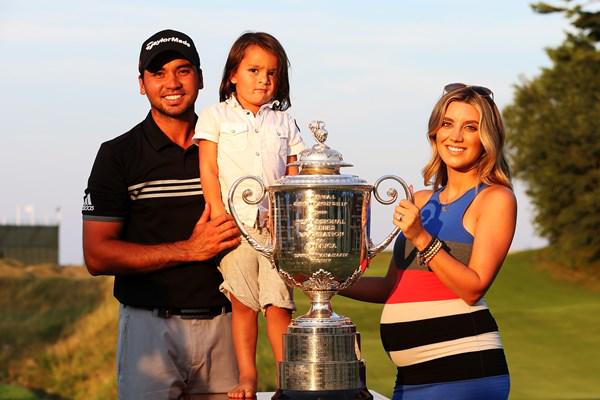 Today at Whistling Straits Jason Day realized his dream with a major win that was a long time coming. Day's first taste of major success came in 2011 at the Masters. He didn't win that April day, but he left Georgia knowing for the first time that he could have. Self believe is more than half the battle in tournament golf. In June of that year he had a front row seat watching Rory win at Congressional. I'm sure a seed was planted. He saw how much better he had to get.
We've seen what 2015 has been for Jason. Close calls at the U.S. and British Opens sandwiched in between wins at Torrey Pines and the Canadian Open shows how good is form is. Day told the media after his PGA victory that a calm came over him after losing the British, as if knowing his time will come soon enough.
I'm correct as often as a broken clock. Day's major victory was inevitable. He was the best player in the field all week long in Wisconsin. That's saying something with Jordan Spieth playing well on your heels. Day's touch around the greens, ability to score, grind, and absolutely smash drives 20 yards past Spieth are what gave him the Wanamaker. They also lead to him setting a PGA and major record with a 20 under winning score.
What happens next in Day's career might be just as predictable as his win today was. Look what happened once Rory won one, or this spring when Jordan got his taste…..a 2nd major wasn't too far off for either. Look out Oakmont.
Winners & Losers
Winners
Jason Day – At SFG the winner is always the big winner on my lists, but you know that. First major victory. New baby on the way. Wife that blows you every morning (scroll down).…yeah, JDay is the man, and the big winner. Congrats to his whole team for their victory today.
Jordan Spieth – The kid shot 71-67-65 and then closed with a pretty spiffy 68….and it wasn't good enough to win his 3rd major of 2015! He did set a record for most under par in majors for a year edging out Tiger's 2000 season. He also took the official world number 1 spot from Rory. That's not a bad consolation prize.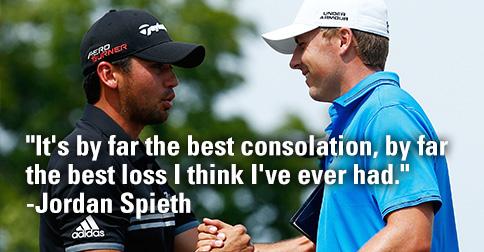 Spieth was also all class with Day on his day. It was as if Jason was playing with a major championship ambassador as the twosome walked the grounds. He even encouraged Day's great shots as he watched himself getting beat. Besides balding, does he have any flaws?
Whistling Straits and Herb Kohler – Years ago Herb Kohler hired Pete Dye to build the golf course you saw today on TV. He was a mad scientist in doing so. Then he used some political contacts to get heavy with the PGA and USGA to draw championships to his facility. It all worked. While I don't think the Straits course is a great experience for the average player, nor do I think it is a great golf course, it is fun to watch a major on and makes for good TV, good drama, and a great major experience for fans of the PGA Tour.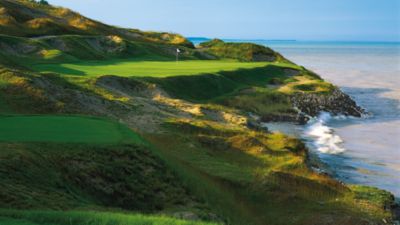 Three PGAs are in the books and a Ryder Cup is on the horizon. Herb has clearly pulled off what he set out to do. His dream is nearly complete. Yet I don't think we've seen the last of this championship at Kohler's course.
The Wyndham – Tiger missed the cut at the PGA Championship. He knew this was probably going to be the outcome of his week when the weather delay came Friday afternoon and therefore entered next week's Wyndham Championship.
While it is still 50/50 that Woods plays, the fact that he's entered has helped an otherwise non-event grab some attention and sell some tickets. If he's going to WD he'll do so early in the week, meaning we should know of his true plans by late Monday. If something changes the Wyndham is close to meaningless again unless you're on the Fed Ex Cup playoffs cut line. Tiger would have to win the event to make the playoffs, FYI.
Steve Stricker – The Savage finished 16 shots behind Jason Day this week at Kohler. That's usually not going to make the winner list on SFG after a major. But Steve is in the twilight of his career and he made the cut as his home state and gave the fans something to cheer for. Good for him. Steve even had his wife on the bag just as he did 20+ years ago when he first tried to make a living playing golf. CBS noted the Ryder Cup coming to Whistling Straits in 2020 and that Steve might just be the U.S. captain. That might be the worst kept secret in golf these days. This also may have been Steve's last major. While that is a sad thought, the mans knows about doing things on his own terms. We shouldn't be surprised.
Losers
Dustin Johnson – The threesome of Johnson/Westwood/Garcia is now known as the best players to have not won a major thanks to Day's win today. Lee and Sergio haven't really even contended in a major in sometime. They're washed up. Dustin had a lead in a few majors in 2015. He has enough talent to win majors in spades. His issue is between the ears. Exhibit A was the 8 he took at the first hole today. He is a mental midget. And that talent….it all shined through today too. Once he made the 8 on the first he had no pressure and went nuts. Two eagles. A back nine 31. He shot 69 with an 8!!!!! God he's frustrating. I've stopped caring what he does. He's an enigma.
Tiger Woods – Do I even need to say anything? 7 years without a major. No Fed Ex playoffs. No Presidents Cup team. He's still searching. And he's going to play in the Wyndham to try to find "it". Good luck with that. I think I'm starting to feel bad for him.
Rory McIlroy – Sunday at a major and Rory made exactly one par on the front nine. He did end up finishing 17th at 9 under par after a 7 week layoff, but his time off was self inflicted. A friendly soccer game might have cost him two majors. It did cost him his world number 1 ranking. Maybe I should just be glad he's back and playing.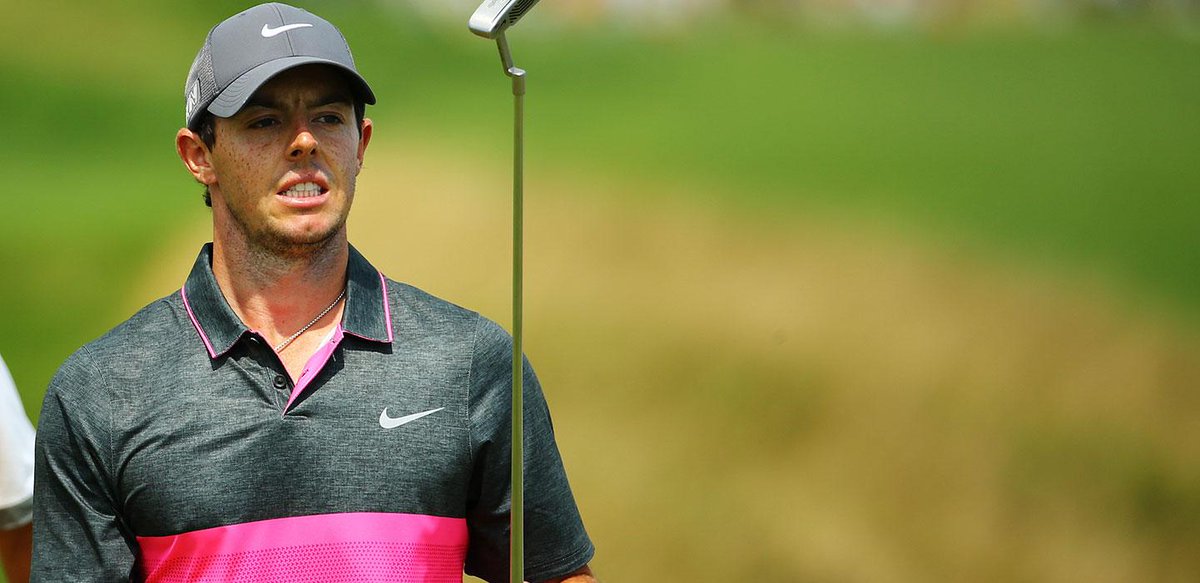 Word on the street is that Rors will take off more time until the Fed Ex event in Boston. I'm sure his ankle could use it. He seems to be an every-other-year-player. What I mean by that is his big years are big, his bad years are pedestrian, and he does't seem to follow up a great year with anything in the same ball park. He needs to find that level of consistency. Staying healthy will be the first step to doing so.
Justin Rose – It isn't often you can tag the guy that placed solo 4th place a loser, so let me clear this up right away. I'm not putting him on this list for any thing having to do with his golf game. He played great. He's a major champion that will win another one soon. But I hope to god he does so without those faggy sunglasses.
I don't think he had cataract surgery, so why wear those? They're awful. This Gumby looking mother fucker has a hard enough time looking cool.
Pace Of Play – Six plus hour rounds before the cut was made. That's actually close to the norm at the Straits course. But those averages are with 4 guys who aren't tour pros hacking it around. The PGA tries to grow the game just like the USGA. They need to promote pace of play just like the blue coats. Not penalizing players for rounds that slow is chicken shit.
Shot Of The Day
Day's 2nd shot to 16, a par 5 that he hit driver-4 iron to when most of the field needed a wood, was the shot that locked up his first major. He knew that too as you could see the look on his face as he interacted with his caddie. Yet I can't ignore a 400 yard drive that nearly stayed on the green it was hit to. That delightful shot came from Mr. Gerry Watson today at the 13th.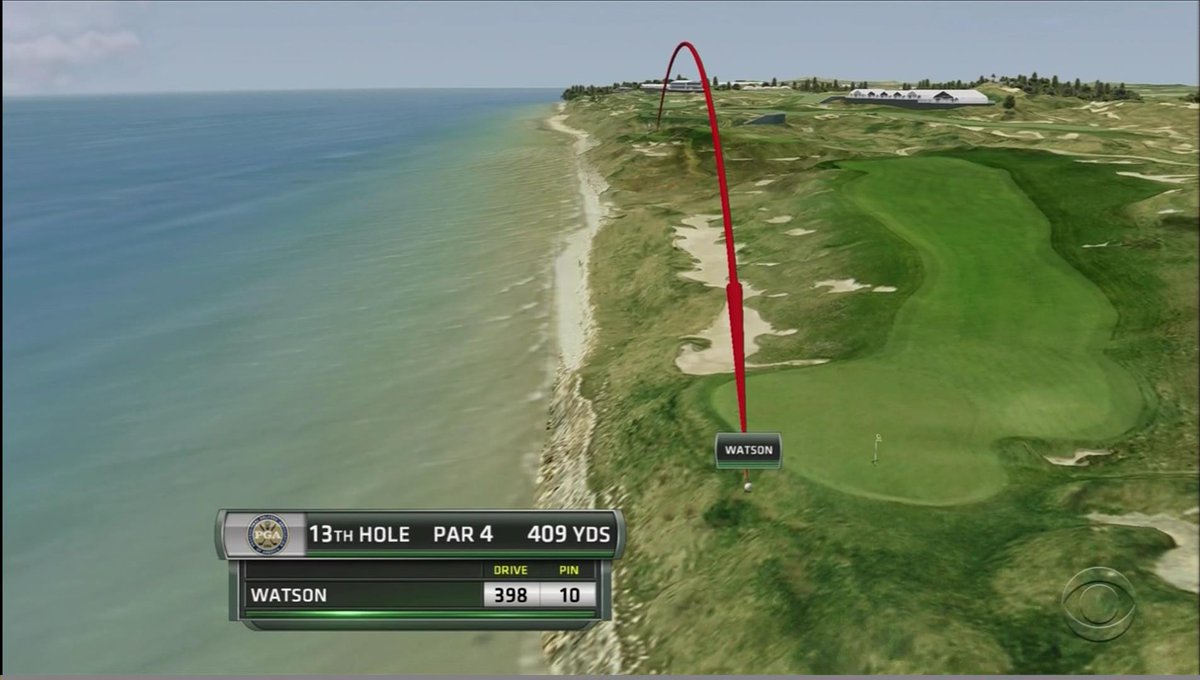 He got all of that one!
Majors El Fin
The 2015 majors are complete. It was quite a year. I can't imagine 2016 topping what we saw from Spieth, Johnson, and Day. The good news is the championships that rotate in the U.S. will go back to more traditional venues. While I'm fine with either the PGA or U.S. Open being played at the Straits or Chambers Bay, I'd rather not see it done in the same year. In 2016 we get a U.S. Open at Oakmont and the PGA at Baltusrol.
I haven't played Oakmont (yet), but hope to. I hear it could happen. I'm intimately familiar with both courses at Baltusrol. That'll be fun. And the PGA will be moved up a few weeks due to the Olympics. Roughly 240 days until the Masters. Hang in there.