Western Strong
The Western Amateur is largely held as the toughest test in amateur golf. It is also one of the oldest championships of its kind along with its brother, the U.S. Am. The Western tougher than the USGA's championship because the field is hand picked. There is no qualifying. You get in on your resume and your ranking. That's it. Nobody sneaks in. The top 150 or so amateurs that can make there way to the Midwestern host site face a grueling stroke and match play test once play begins, and only the strong survive nearly a week later. In some years, the champion is the best of the best. Danny Lee, Justin Leonard, Phil Mickelson, and Tiger Woods have all won the Western as top ranked players. In other years, the nature of match play rears its ugly head and a lesser known wins. What becomes of Dawson Armstrong is anybody's guess.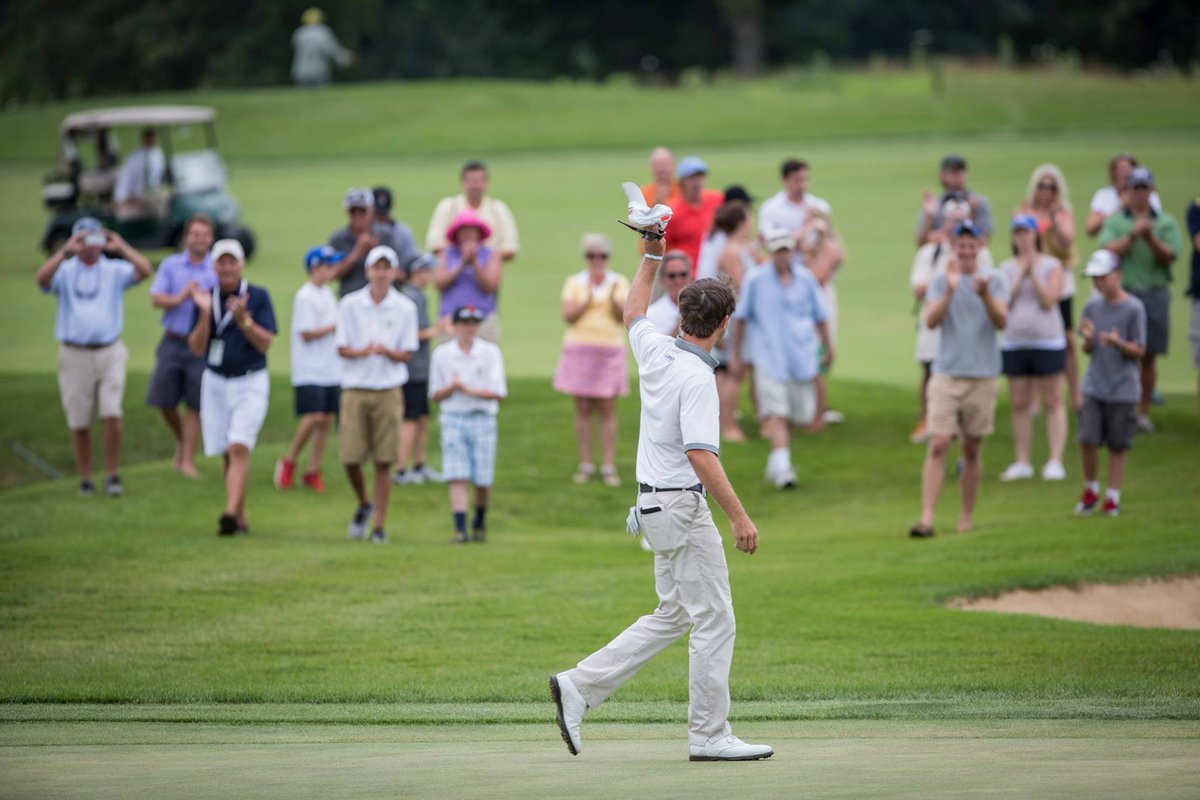 That's Armstrong above waving to the crowd after his victory. The Lipscomb sophomore to be beat Oregon's Aaron Wise on the 20th hole of their match. At the Western, the final is only 18 holes. Armstrong and Wise went to extras and the eventual champ holed his third shot for an eagle out of the bunker. Wise had a putt to push the match to a 21st hole that missed and made Armstrong the champ. That's a tough way to lose, but sometimes you simply get beat. Kudos to both kids for beating a solid field, including top ranked Robbie Shelton, on their way to the championship match.
As for the Western Golf Association that runs the event, shame on them for not having any video of this dramatic championship match. It is fucking 2015 and they have Twitter, why not Periscope a few holes and give amateur golf fans a taste of the tourney? The lack of awareness by the WGA isn't too surprising. They've got in their own way in how they do things for years. What they did do well is pick their host site, Rich Harvest Farms. The limited member private club in the far Chicago suburbs is a perfect host site for an event like this. Jerry Rich's colossal property hosted the 2009 Solheim Cup, the 2015 Palmer Cup, and will even host an LPGA event in the not to distant future.