Australian Are Crooks, Jason Day Stole This One
Less than a week ago Jason Day left a putt short that would have put him in a playoff for a chance to win his first major. On Sunday in Ontario, Canada Day had a putt to birdie the final hole to ensure he'd do no worse than make a playoff. He canned it, and when his challengers a group behind him failed to make eagle Day had his 2nd victory of the season and his 4th as a PGA Tour member. While winning the Canadian Open isn't the "open" Jason planned on winning this July, it is a nice consolation prize and validation of how well he's playing.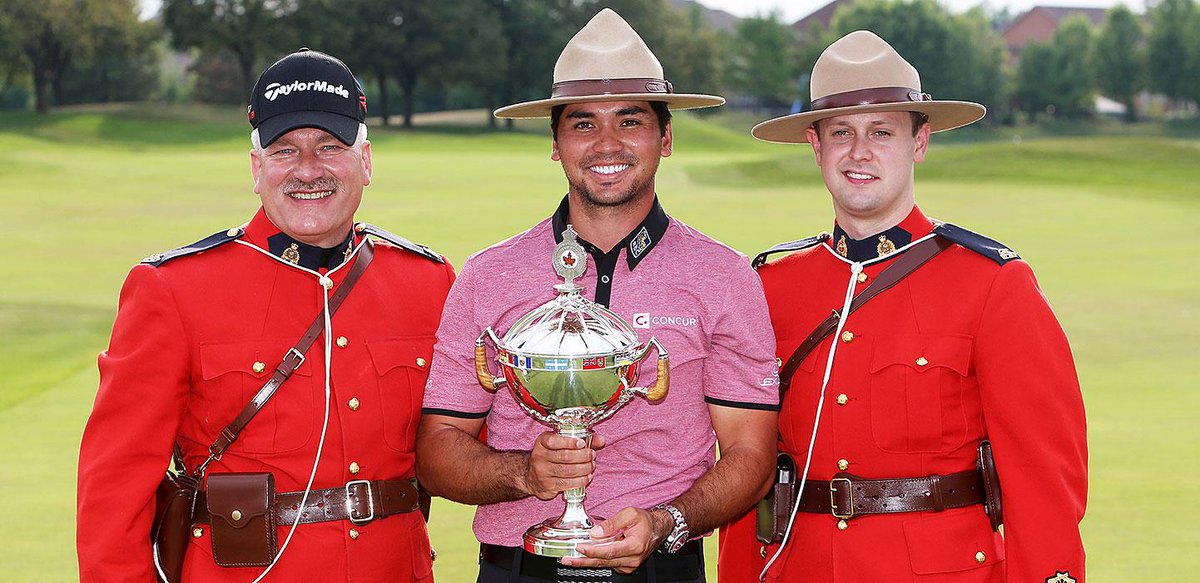 There's no truth to the rumor that he also got a bowl of soup with that hat. That isn't even the funniest pic of Mr. Day post victory. There's another in which he's posing with a giant beaver. I can't make this up, and that sentence has nothing to do with his wife's anatomy.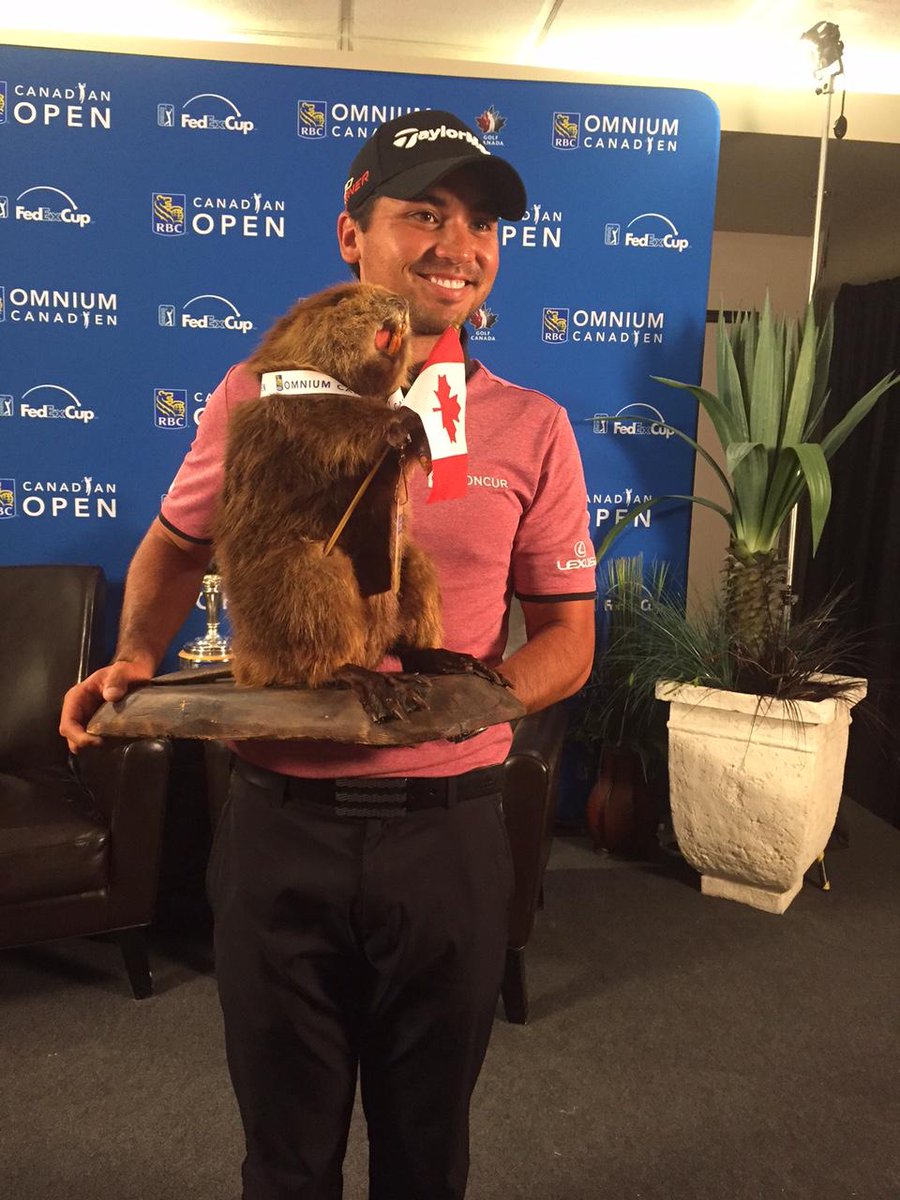 Enough. Day's driver was the story of his victory. With the Glen Abbey course playing firm and fast and the weather making distance conditions optimal, Day drove the ball like a machine. For example, when making his late charge toward victory with three consecutive birdies to close, Day obliterated the fairway at the 17th hole. His tee shot left him 74 yards from the flag on the 456 yard hole. I'll save you the math and tell you hit ripped it 386 yards. It wasn't down hill, it wasn't in the mountains, and the wind – while helping it some – wasn't howling. Day didn't just bomb it on one hole, he did it all fucking week. The stats back up how good he was with that club. I bet Tiger circa 2000 would have had a similar stat line if they'd have kept such stats back then.
Day's time is now. He's 19 days away from his next major Sunday tee time and playing the best golf of his life. He'll be in the hunt at Whistling Straits, I can almost guarantee it, how he handles his date with destiny will be why we're watching and why we're rooting for him. He's too good to let another major opportunity slip away.
The Field
Say what you want about Bubba Watson, but any tournament that features him dueling Jason Day down the stretch is a big win for the title sponsor and the network covering it. The guy is an amazingly talented player that annoys the fuck out of me, but I can't stop watching him play. He was great again this week in Canada but came up a shot short thanks to Day's final hole heroics. He didn't complain much either, and he would have made it through the interwebs clean if it hadn't been for his son getting caught picking his nose while the final groups played the 18th hole. I like how Dash Day is waiting to see if Watson eats it like a scene from Caddy Shack.
Also in the hunt was native Canadian David Hearn. It has been forever since a Canadian son won his national championship. Hearn was the obvious crowd favorite as the hopes of hockey and maple syrup fell solely on his shoulders. He slept on the 54 hole lead which likely added to the pressure he felt. He didn't lose the RBC Canadian Open on Sunday, but his final round 72 wasn't good enough when Day and Watson were obliterating par 5s with short irons. Hearn keeps knocking on the door. Remember, he was the guy (with Zach Johnson) that was part of the playoff at the John Deere in 2013 when Jordan Spieth won his first event. He's not losing to chumps.
Shot Of The Day
With all the long drives and all the flashy stats Day put up this week, his putter and the bomb he made to salt the tournament away gets the nod for the Shot of the Day. Pun fully intended.
Hey, I like 386 yard drives as much as anyone, but you know…..drive for show, putt for dough.