The Course Passes The Test
A major question for the 2nd major of the year at the beginning of the day was how Chambers Bay would hold up in competition. Is is a championship venue? Will it be too hard? Will the USGA let it become unplayable? How will they set it up? Now that the dust has settled on Day 1, I think you can safely say Chambers did just fine. The USGA set it up fairly easy. This claim was backed up by several comments from players in the field, with Sergio's complaining being the exception.
In the morning the course was soft and several under par rounds were posted. As expected, the it firmed up in the afternoon and birdies were harder to come by but were available if you executed properly. I think the short par 4s and the two par 5s were set up to allow for scoring. The par 3s were also set up to play short. And with no wind (there isn't any in the forecast for the week), this was probably the easiest the field will see the course all week. The passing grade today is a credit to the USGA and Mike Davis for their prep. Anything less going forward including unfair holes, conditions, set up, etc……that is all in Mike's hands now that we know how it can be played.
Fox Failed, Sort Of
Fox's debut in broadcasting major championship golf was another big question we awaited answers to on Thursday. I thought they started off strong. The graphics, the technology, the views, the analysts….all pretty good. In general, they'd be fine if they could replace Joe Buck with a true golf guy that we all actually want to hear. The broadcast struggles when they get away from golf. The breakaway storytelling…..nope….don't do it. Fuck that stuff. Show us GOLF! Live fucking GOLF!!!!! No one gives a fuck about your romance with trains when Jordan Spieth is playing the 17th and 18th holes.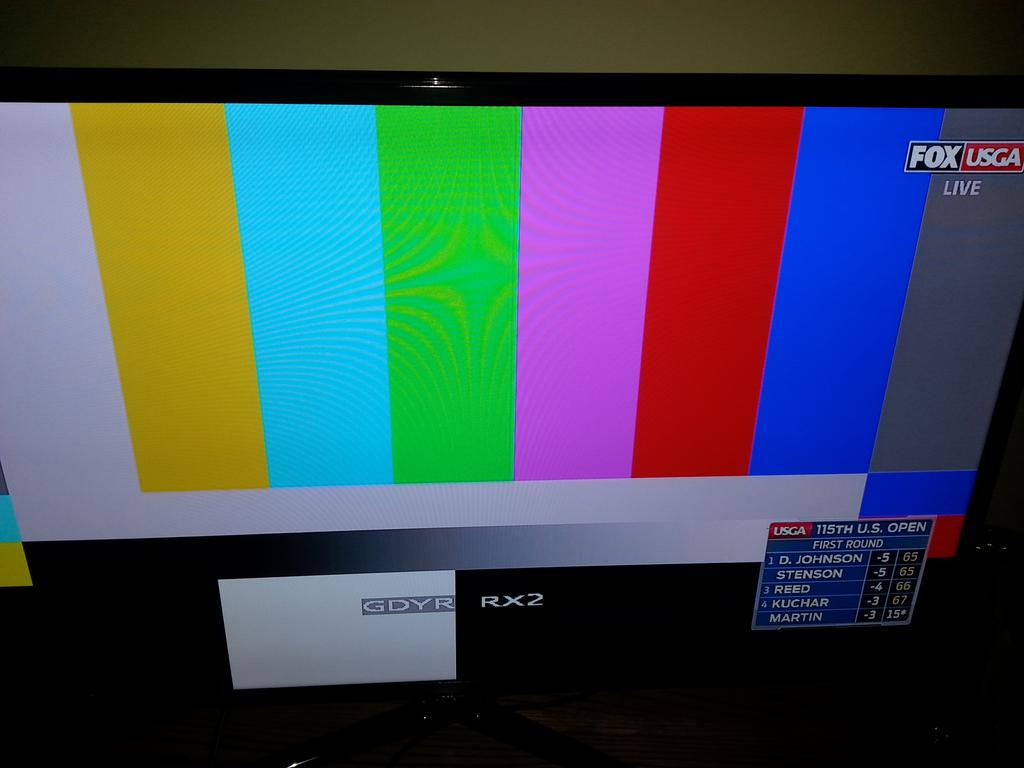 That image shows one of a few technical errors they had too. You probably saw a few camera glitches, weird panning in and out, sloppy cut ins and cut aways…..the whole thing wasn't smooth, but not too bad for a first run through this level of a production. In general, I liked what they tried to do. I think Norman was okay, but like several other Fox analysts he worked too many live hours and was dragging down the stretch. Also, keep the football guys out of this. They seem forced on us. And mix up the voice viewers hear more. In one stretch I heard Faxon go on for about 10 straight minutes. It felt like an hour. He's too drab to carry that kind of time on live TV.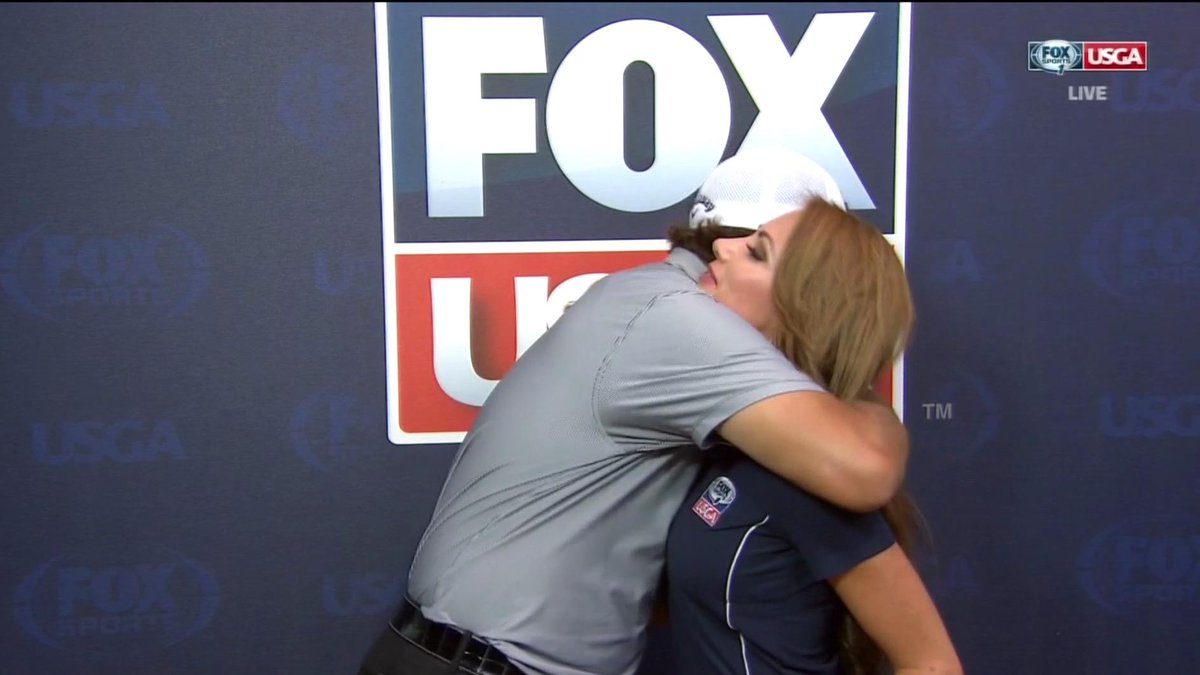 I think Holly Sonders role could be expanded too. Why have her in a golf shirt doing post round shit in a one on one setting? She can do more and she can wear less. FIGJAM going full creeper on her was one of my highlights of the day.
It Is Fitting That Fox Showed So Many Trains
Because Tiger was in full train wreck mode. Where the fuck do you start? Back to back bogies to start was pretty rough. I think we all expected a rebound from that and a front nine near par. Didn't happen. In fact, it only got worst…..like apocalyptic worse.
That tracer graphic and his body language tell you most of the story. Before that we saw this hack from the junk with a sweet club toss/release for the finish.
Then he triple bogied the 14th hole after building a sand castle with so many shots from the fairway bunker. When he made birdie on 16 Fox covered his quest to break 80 down the stretch like it mattered. There's no coming back and making the cut from here. So why wouldn't you go for 18 from nearly 300 out?
That happened. Tiger Fucking Woods cold topped a shot, in a major, on his final hole, with millions watching in prime time. Stunning. And to make matters worse, the ball ended up in the Devil's Asshole bunker that he had to hang glide down into because it is so deep. He made bogey, posted 80, and tried to laugh off his failure with his playing companions and the press. It is his worst U.S. Open round ever. Speaking of his playing partners, his shitty golf even brought down favorite Rickie Fowler who shot 81. Louis Oosthuizen was in their group and posted a 77. Bad ju ju is contagious. Tiger's group finished some 30 shots behind the Spieth, Rose, and Day group playing directly ahead of them.
TW's day couldn't have been much worse…..errrrrrr…….well……someone did fly this plane and banner over Chambers for much of the day (it says 'CHEATER').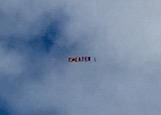 Is Lindsey Vonn trying to say something besides "moo"?
Friday will be even more of the unknown for Tiger and golf fans. I suspect he posts 75 and is home in Florida for dinner. Then what? He needs reps, he needs a fix, and he needs to find something. He'll have a week off and then is in the field for the Quicken Loans event he hosts in Philly. Smells like another 80 something round to me.
More Proof 
You want more proof that the course set up was delicious today? Take a look at the leaderboard. Stenson and DJ at -5, Reed at -4, Kuchar -3, followed by Day, Spieth, and Dufner at -2. That's pretty damn sporty. Yes, I omitted some lesser knowns in between the big names, but that is beside the point.
DJ could have shot 63 but had his typical brain fart late in the round. He looks pretty good for a guy that was 'sick' last week and WD'd in Memphis (fucking prick). Stenson got to his 65 in a much prettier way with a closing barrage of birdies. I think those two will be around through late Sunday evening, but after seeing how the course was attacked today I'd change my pick to Jason Day if I could. I'm not sure he could have shot worse than 68 today.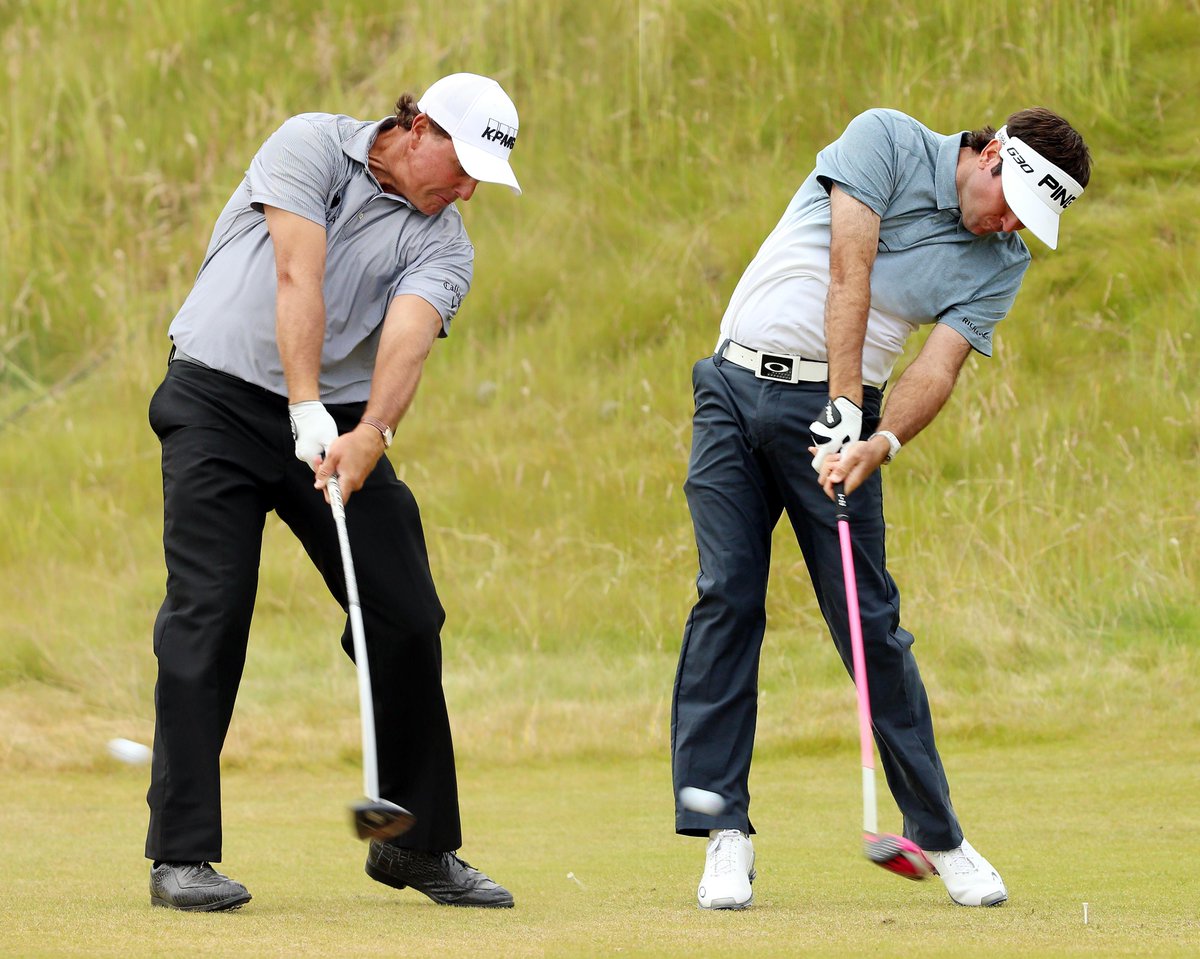 Phil had it to 3 under through 9 and got everyone all excited. He was leading, but with 63 holes to play it was a little premature of Golf Channel to send mobile alerts about Bitch Tit's chase of the career grand slam. Bubba's day was fun. He doubled the first hole on each sides and things looked bad for caddie Ted Scott. Then he got comfortable and played pretty well until he lost his shit on 18.
Thanks for the Vine, Adam. Bubba isn't wrong with how he felt about slow play. The pace is horrid. But with Bubba it is rarely what he says that annoys hard core golf fans, it is the when, where, and how. He could have just muttered that to his caddie as they walked up 18, but making a spectacle of it makes him look like a jackass. Phil and El Pato weren't complaining, at least not that we know of.
Shot Of The Day
The Shot of Day 1 at Chambers Bay has to go to Rickie Fowler, 81 be damned.
This hole was fun all day as most of the field took at whack at it.  The balls rolling off the back and side boards were fun to see and the USGA was smart enough to show the hole on their featured hole coverage. Good for them.
That eagle wasn't Rick's only highlight of the day. He showed up to the course today with model girlfriend Alexis Randock on his arm.
Perhaps giving her 81 strokes will help mend Rick's wounds of the day.