Stop The Madness, Play Ball
No more complaining, no more preparing, its time to get the party started. That is exactly what will happen bright and early tomorrow morning on the West coast. Sadly, golf nuts in the Central and Eastern time zones will be waiting around anxiously most of the day for the 2nd major of 2015 to start. I don't think the anticipation for a U.S. Open to begin as ever been higher. There are almost too many unknowns to keep track of.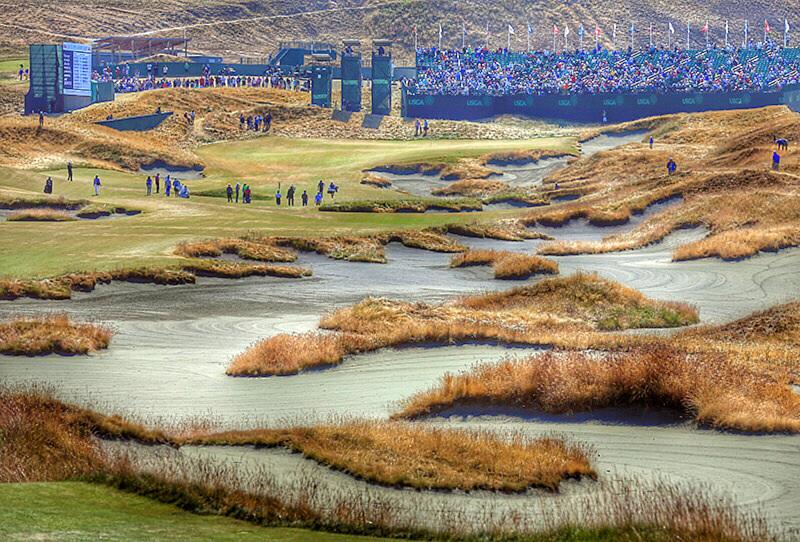 – How will Fox do broadcasting?
– Will the USGA lose the course?
– Will the course be too hard?
– Will the spectators be able to view the action?
– Will Holly Sonders have a nip slip?
– Who will win?
– When will Mike Davis alter par at holes 1 and 18?
– What tee will be played at the 9th?
– Will anyone listen to Joe Buck?
– How will Tiger play?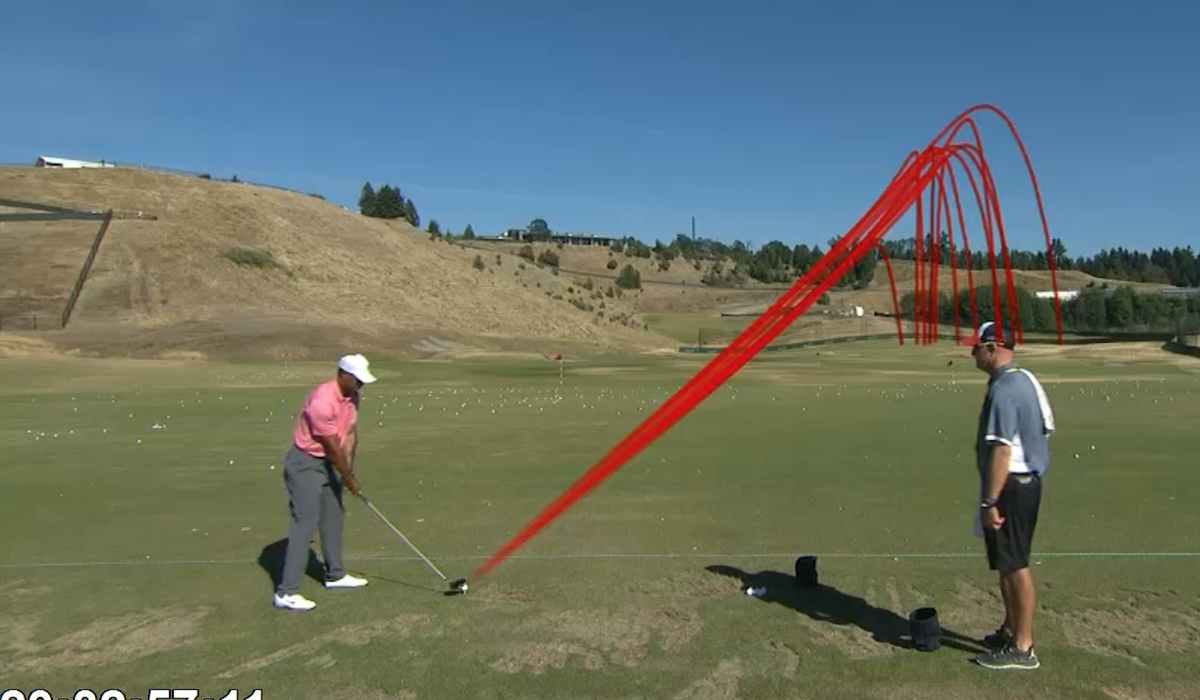 I could go on and on, but you get the picture. My guesses to the answers of those questions are: shitty, yes, no, who cares, yes please, Bubba, upper/lower alternating, I hope not, and better. That is a lot going on. What shouldn't be lost on anyone is that this will be our first sighting of Holly since she left the Golf Channel. Some of you sly pervs probably saw her provide 4 ball coverage and U.S. Open previews on Fox 1. If you don't have Fox 1, get your fapping in this weekend while you can.
The other thing with Fox is all the new tech they'll bring to the game. Drones with live air views, RC cars with cameras moving about the fairways, cameras on rails that follow the players up the fairways, and some really cool shot tracer technology and data. We're all going to love that aspect of their broadcast. Hopefully that offsets the shitty 'talent' they've decided to put to work (Holly is the exception) this week.
The USGA Will Also Steal Money From Your Grandma
Besides the unknown discussed above and the standard complaining about the course, its been a relatively quiet week at Chambers Bay leading up to Thursday. One note that broke out today was the USGA's treatment of alternates that are not yet in the championship field. Steve Elling broke the news with the following tweet. Aussie golfer Clint Price is an alternate for the U.S. Open who will be sitting near the 1st and 10th tees on Thursday ready to go in case someone withdraws before they hit their opening tee shot. Just in case a spot opens Price decided he should get a look at the course and was invited out to play with fellow Aussie, Geoff Ogilvy.
As Elling goes on to tell, Price shouldn't have been allowed to play according to the USGA. Alternates cannot play practice rounds until they are in the official field. If you read the article, you saw that the USGA cooked Price's goose by taking his clubs in the middle of the round. That seems a little harsh. And what a stupid fucking rule to begin with. Just a few weeks ago Mike Davis said that players will need about 10 practice rounds at Chambers Bay to have a chance to win. Now an alternate that might get into the field as late as the last tee time on Thursday evening not only would have to wait around all day to play but would have to do so without ever seeing the course. What kind of Mickey Mouse bull shit is that? Davis is probably the same kind of guy that never let his kids believe in Santa Claus or the tooth fairy.
Tiger To Tune In 
With regard for Davis' comment about practice rounds above, most players have been on site all week analyzing the course like a college drunk cramming for a mid term exam. And even after all that preparation, they still don't know how the course will play on Thursday. Leave it to Tiger to have a strategy in play just for that.
Something tells me he won't be the only one watching early before he tees off. That really could be a huge advantage. He'll know hole locations, bounces, and even some wind directions and speeds (thanks to Fox) before he gets to the course. None of that will help to fix his swing, but almost every other player going later in the day on Thursday will have a big advantage on the morning wave.
Who You Got? 
Its put up or shut up time in Vegas, so leave a comment and tell us who you got, who you'd bet on, etc. My heart thinks it may be Phil's time, but my gut says Bubba is going to play well here for some bizarre reason (shudders). Here's some odds on a good chunk of the field that actually has a chance to win this thing. If they're in bold I see value in the pick. An * means I see them as a dark horse. Happy betting. It's go time!
Rory McIlroy 6/1
Jordan Spieth 8/1
Dustin Johnson 15/1
Justin Rose 15/1
Phil Mickelson 15/1
Rickie Fowler 20/1
Jason Day 30/1
Henrik Stenson 30/1
Bubba Watson 30/1
Adam Scott 30/1
Sergio Garcia 30/1
Jimmy Walker 30/1
Hideki Matsuyama 30/1
Jim Furyk 30/1
Matt Kuchar 40/1
Martin Kaymer 40/1
Brandt Snedeker 40/1
Billy Horschel 40/1
Patrick Reed 50/1
Brooks Koepka 50/1
Keegan Bradley 50/1
Tiger Woods 60/1
Graeme McDowell 60/1
Ryan Moore 60/1
Zach Johnson 60/1
Paul Casey 60/1
Ian Poulter 60/1
J.B. Holmes 80/1
Hunter Mahan 80/1
Louis Oosthuizen 80/1*
Lee Westwood 80/1
Bill Haas 80/1
Jason Dufner 80/1
Webb Simpson 80/1
Luke Donald 80/1
Chris Kirk 80/1
Kevin Na 80/1
Charley Hoffman 80/1*
Francesco Molinari 80/1
Gary Woodland 100/1
Ryan Palmer 100/1
Marc Leishman 100/1*
Charl Schwartzel 125/1
Jamie Donaldson 125/1*
Russell Henley 125/1
Branden Grace 125/1
Danny Willet 125/1