A Week Without Musings Is A Week Without Breathing
Ugh, I missed an edition of Hump Day Musings. I feel ashamed, but sometimes life, work, and family takes its toll on silly golf ramblings. We'll have to muddle through. Golf's Longest Day came and went this week with little fanfare. Why is that? Last year Golf Channel made a huge deal of it and I thought it was a tremendous success. This year, with the U.S. Open not on NBC/Golf Channel stations, they took their ball and went home. I didn't see Morning Drive, perhaps they commented on it some. Longest Day stories were told on Golf Central, but TGC should have had coverage all day with live reporting from sectional sites, etc. Shame on them.
It seems like this would have presented an opportunity for Fox to step in and do something of their own with the actual championship being on that network. Nope. They waited until Tuesday when no one was paying attention to run their #LongestDay 'special'. That is a whiff too. While we're handing out sad faces on our preliminary U.S. Open report card, I'll go ahead and give one to the USGA too. I'd like to think that in 2015 golf's governing bodies would be smart enough to exempt a Tour player who won in the same calendar year into their championship. David Lingmerth won the Memorial on Sunday. It was his first win. I'm sure he celebrated it well into the evening. And his reward was having to get up early on Monday and play 36 holes to try to make the U.S. Open at Chambers Bay next week.
That is correct, Lingmerth won't be in the championship, what a bunch of shit! The same thing happened to Justin Rose in 2010 and the USGA responded by changing the world ranking qualifications for their event for the following year. Perhaps they'll do something similar after Lingmerth's miss, but it'll be too little to late in his case.
Tony Finau, he of Big Break fame, is the big hitting PGA Tour rookie who is also the cousin of NBA rookie Jabari Parker. Finau played well in Dublin over the weekend at the Memorial, then he went and crushed his US Open Sectional to grab a spot in his first major. I'm a big fan of Finau. I don't think he can contend at Chamber's Bay, but he might pick off a lower tier event later this year.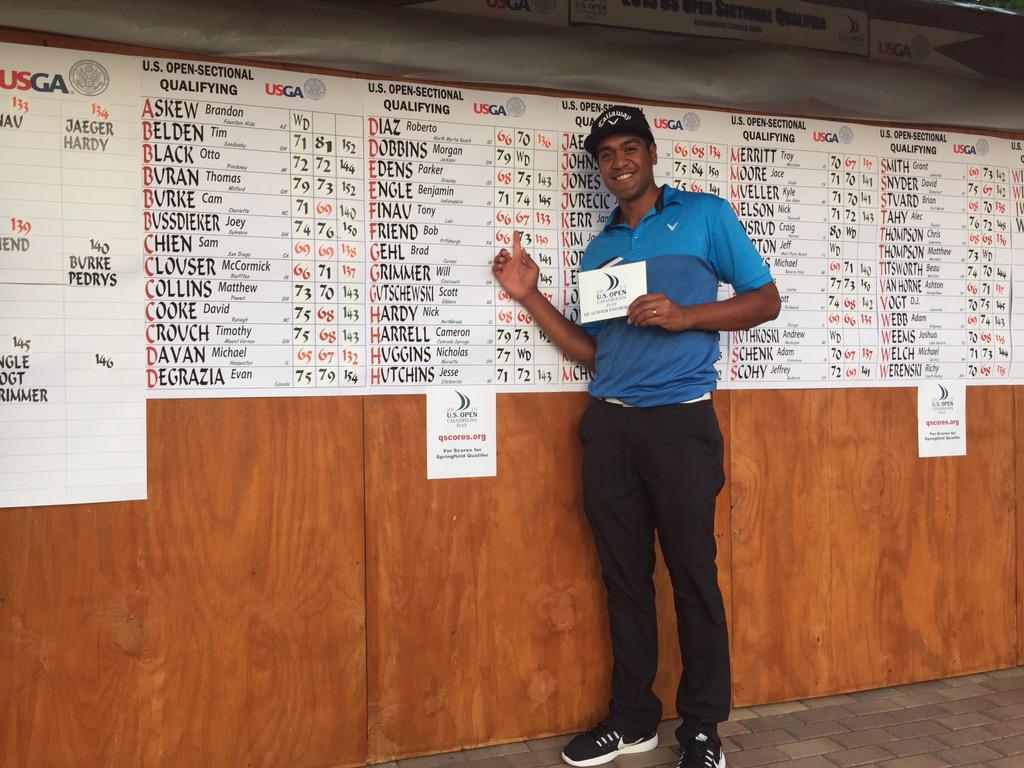 Fifteen year old Cole Hammer made the field with his play at the Texas sectional. The Houston boy will be the youngest player in the field next week. Two time champion Lee Janzen will be one of the oldest at the ripe old age of 50. Golf's Longest Day always provides some cute story lines like that. It also gives us images like the one below of a Tour player in shorts: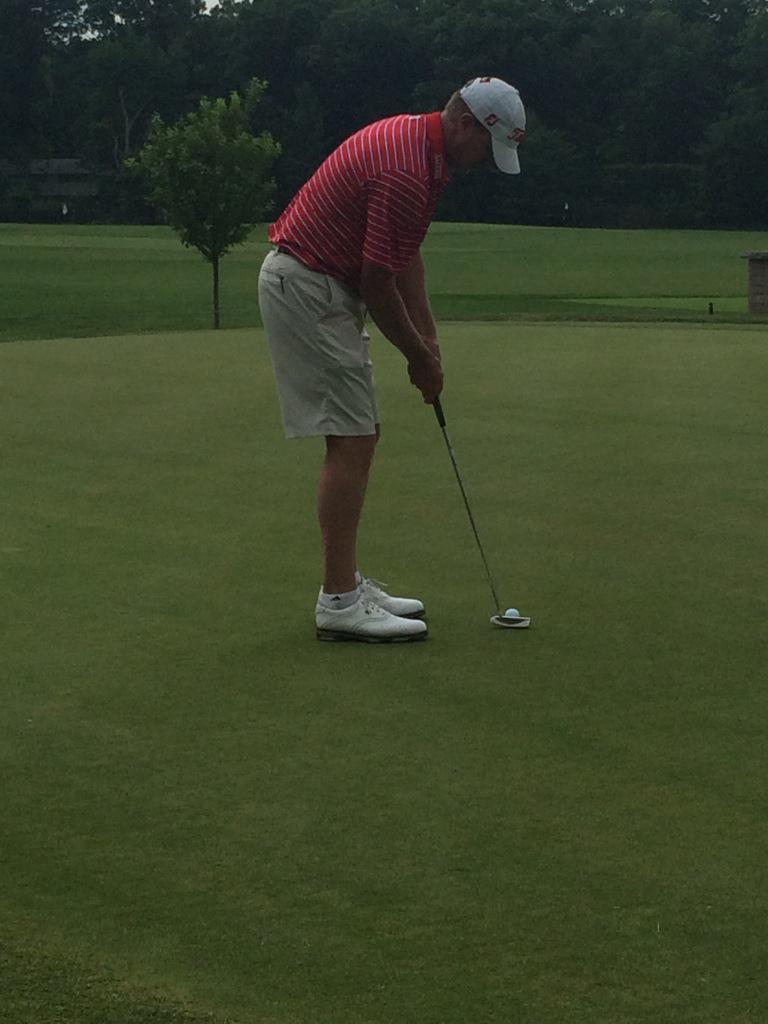 I'll never forget seeing Tim Herron in short pants for his 2nd 18 at a sectional a few years ago (shudders). HE CHANGED INTO THEM IN THE PARKING LOT!!!!! Are those out of bounds stakes, or Steve Stricker's legs?
Golf's Longest Day also provides tales of heartache. This year at the Columbus site a 5 man for 3 spot playoff was needed to settle things as darkness set in. Tour pro Kevin Chappell was in that playoff, but was eliminated from getting a spot in the field thanks to the 3 foot par putt he missed that he likely couldn't see due to darkness. I can't imagine grinding all day over 36 holes only to have your U.S. Open chance taken away from you with one brain fart of a stroke.
Bitch Tits Does It For The Kids
When Phil Mickelson left Muirfield Village last week he happened across a neighborhood lemonade stand while in his courtesy car. Phil paid with a big fat $100 bill and told the kids to keep the change. That's a $99 tip according to the fixed prices stated by the stand's owner. Roland and Elise Van Karsen were the kids involved. Here they are telling their story to a local news channel:
That will buy you a whole lot of Nerf guns, kid.
She Was Not Smuggling Raisins
Sky Sports Kirsty Gallacher, a ShutFaceGolf favorite and former WAG of the Month, was on the air discussing Euro golf and the upcoming U.S. Open when some of her viewers stopped paying attention to her reporting and starting commenting on her……ummmm……darts.
Kirsty's Twitter feed must have started going nuts with comments like those I would typically make as she took to the social network to respond.
Darts indeed, and I'm guessing they have a pointy tip. It is nice to see that she's a good sport about it. SFG looks forward to seeing more of Ms. Gallacher during upcoming Euro Tour action this summer.