He Hasn't Changed His Name To BROWditch Yet
Steven Bowditch isn't the most recognizable member of the PGA Tour. Perhaps that is why he's okay with signing autographs in between the 71st and 72nd holes of a Tour event he's leading. His lack of star power is also why you never see him sneaking up the leaderboard. He was there all week as he started hot out of the gate at the Byron Nelson with a 8 under 62. And I still didn't give him a chance to win. All he did was shoot 68, 65, 64 to back up his Thursday 62 to run away with the 2015 version of the Byron Nelson.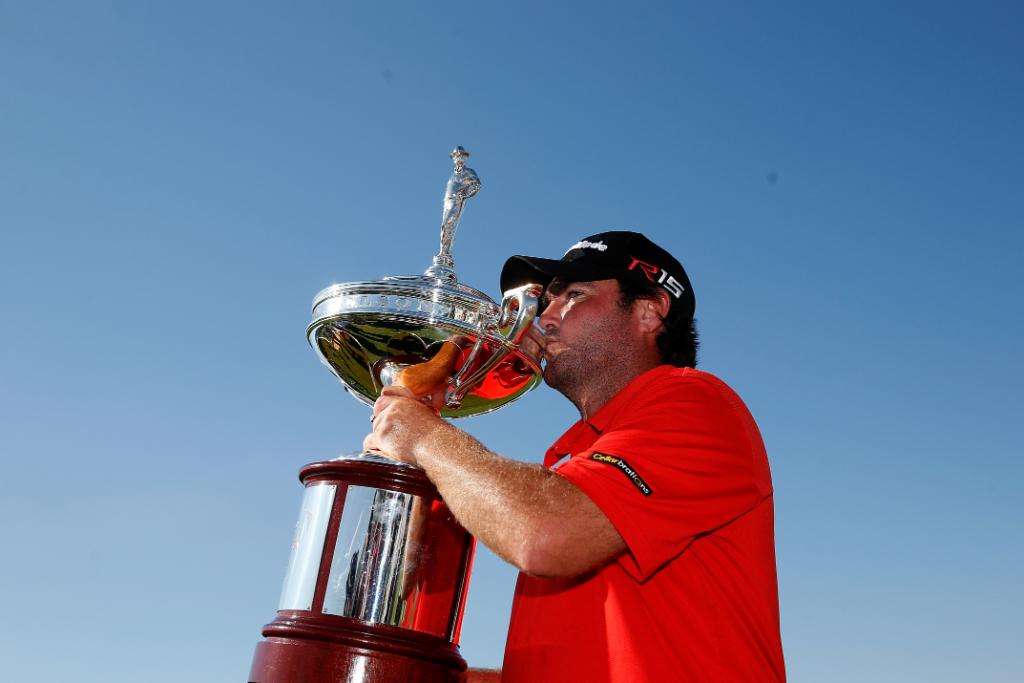 CBS was setting this up like 14 or 15 under would be in a playoff. Even they didn't see Bowditch putting the tourney in a head lock until it tapped out. Back nine 30s on Sundays typically have that effect. Take a closer look at the card. It is impressive even with the makeshift par three in play at 14. Bowditch beat some pretty big stars too, both Johnsons, Jimmy Walker, Snedeker, and Dufner……not bad.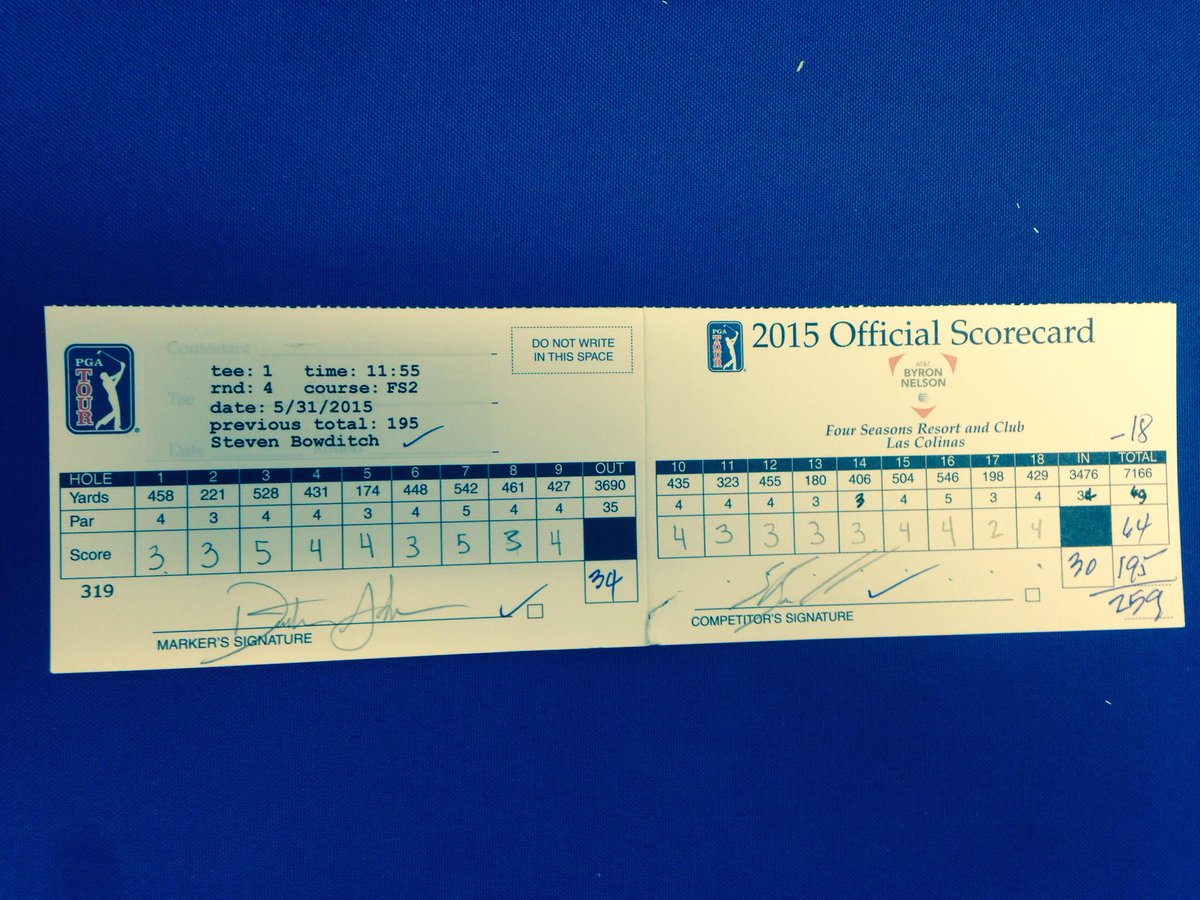 When a guy like Bowditch wins no one should be surprised. Everyone on Tour can play. That's why they're there. What is surprising is what the state of Steven's game was going into this week. He'd been fucking awful.
But it turns out Steven has a bit of a history with the TPC Las Colinas course. First, he lives there and plays it a bunch. Second, he and Mrs. Bowditch got married there and even took wedding pics on the 18th green.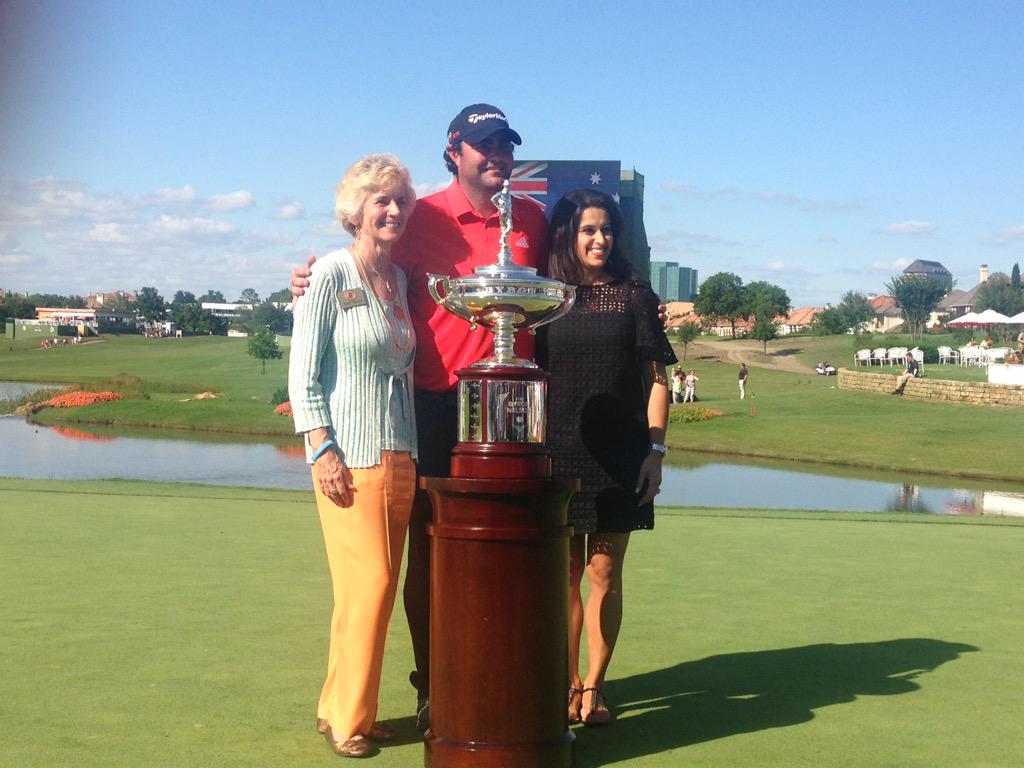 That is the Mrs. on the right in black. She's dressed for a funeral it seems. Byron Nelson's widow is the grandma you're thinking about in an odd sexual way right now. Bowditch's wife is Amanda, a Texas girl. We've talked about her before. You can read more here if you want my thoughts.
The Field
Dustin Johnson was tied with Bowditch after a chip in as tasty as a nude Paulina pic. He was 2 under after 3 holes having not hit a green. Then a grease fire blew up his kitchen when he hit his tee shot out of bounds on the 6th hole. He compounded his issues with the foul ball by hitting his next tee ball in the hay. His 4th shot didn't move the ball an inch. The result was an 8. Somehow he managed to still shoot even par for the day with that quad on his card.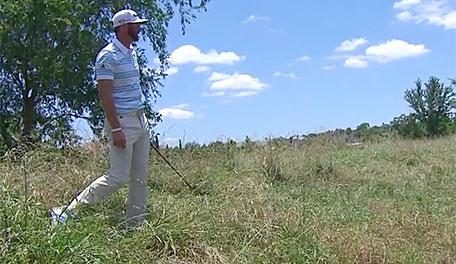 DJ is going to win again soon and I've got him penciled in for it in Memphis. Jimmy Walker looked primed to take the Nelson too, but he missed short putt after short putt and settled for a T2 finish. Zach Johnson was in the hunt for a while, at least if you believe what CBS was telling us. Zach finished 5th, but in the battle against baldness, he's dead fucking last.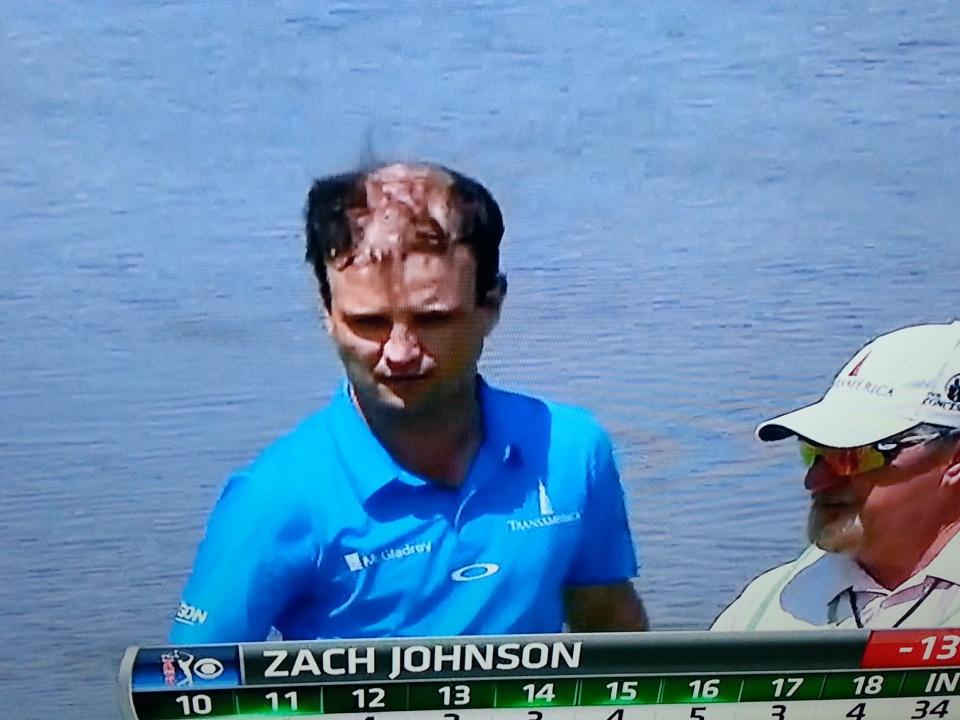 Jordan Spieth, for the 2nd straight week, slept in his own bed and competed in a PGA Tour event. Jordan had finished 2nd in each of the Texas events held prior to the Nelson. It wasn't his week and he muddled around the Four Seasons course finishing T30. That is 14 places worse than he finished at the Nelson when he was 17 in 2010.
Fuck Yeah!
I was impressed last week that the Tour finished a 72 hole event with so much rain hitting the Fort Worth area. This week didn't even compare. The flooding images from the Dallas area were awful, but somehow some way golf was played and the tourney was finished on time. The issue this week wasn't lift/clean/place in the rough like at Colonial, it was the fact that the 14th hole wasn't even playable. The Tour staff turned the 403 yard par 4 in to a 100 to 130 yard par 3 for the final 3 rounds and the course played to a par 69.
CBS's Help Me Kostis feature was back, and instead of having some dickfor celebrity ask Pete a stupid question about their swing, they had Tony Romo's wife be their victim.
She didn't disappoint. Nice rack. Besides that CBS sucked all weekend.
Across The Pond
The Irish Open was being contested in Ireland of all places (while being sponsored by Dubai Duty Free, what the fuck?) and a guy named Soren Kjeldsen won the thing in a playoff.
Yeah, that guy. Who the fuck cares? The big news from Ireland was that Rickie Fowler was in contention through 52 holes until he closed his 3rd round with back to back 8s. Ouch. Oh….and there's this Rory McIlroy thing.
The host of the Irish Open missed the cut. He shot 80 on Friday. EIGHTY!!!! If you're scoring at home, that is 2 missed cuts in a row for the world number 1. I'd want to deflect talk about my golf game if I'd just MC'd 2 straight events if I were him. How could one accomplish this?  Oh yeah, hang around for the weekend to give the winner the trophy (as the host) and show the world you're in love.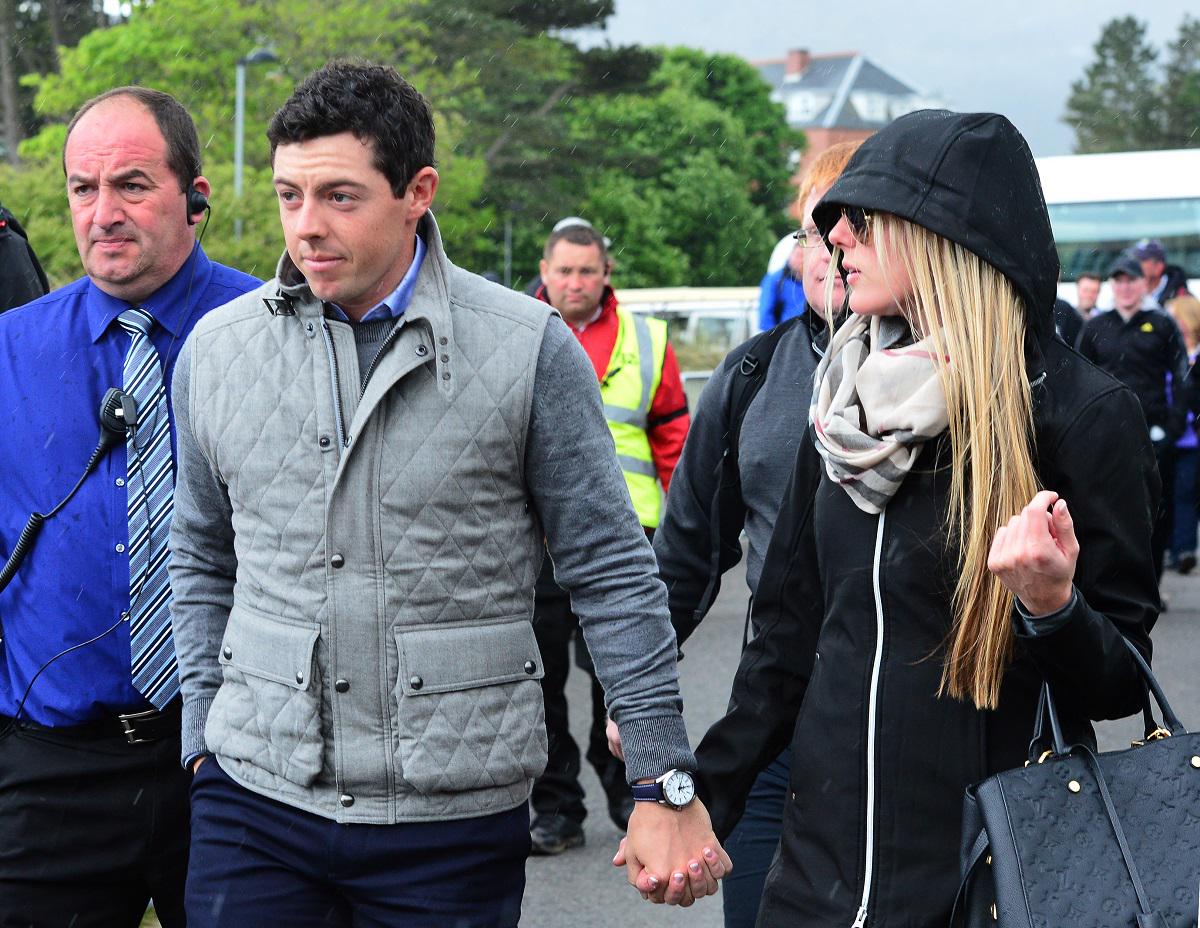 That's Ror's girlfriend Erica Stoll. McIlroy confirmed the couple has been together 6 months and that he's known her for 3 years, though he didn't mention her by name. If you want more of her, I've speculated about their relationship plenty.
Shot Of The Week
When the PGA Tour called an audible on how the 14th hole at the Byron Nelson would play this week, they originally decided it would be a 103 yard par 4. Yes, a par FOUR. That makes no sense and the Twitter world erupted enough to shame the Ponte Vedra mafia in to changing par of the hole back to 3 after round 2 play began. I'm not kidding. I speculated that they kept it a par 4 because they wanted to keep par at 70 for the course. I get that, but common sense needed to prevail. It was only a matter of time until someone aced the short hole and if it were a par 4, that would mean the only par 4 hole in one in the history of the PGA Tour would need an asterisk next to it. Enter Gary Woodland.
I wasn't keeping track, but par on the 14th hole changed with in 15 minutes of Woodland making his ace. Andrew Magee's rare shot is still safe.