Senior Blood Bath
I don't normally talk about Champions Tour golf, but when I do, you should listen. Or not. The old guys are playing their 2nd major of the season in Larry Bird's home town of French Lick, Indiana. Why? Because there's a great golf resort there with an original Donald Ross course, oh…..and it also has a Pete Dye track that was added many years later. Pete is an Indiana boy and has several layouts with his name on them in the Hoosier state. It just so happens that the Dye course is the host of the Senior PGA Championship being contested this week.
That's really what it looks like. That isn't some video game image. While it looks pretty sweet, the folks I know that have played say its garbage. Too many awkward stances, unfair angles, and it can play nearly 8000 yards if you want it to. On the other hand, those in the know say the Ross course at the French Lick resort is much better/fair. Chances are the Champions Tour players playing in the PGA agree with that assessment. On Thursday, with cold and blustery conditions, only Massy Kuramoto broke par. He did so by just one shot. Coincidentally, the only reason I'm paying attention this week is because a pro I worked with/for is in the field. He's got a legit chance at making the cut and is only 5 back after not even carding a birdie in round 1. Tough course indeed.
What Does Number One Do During Weather Delays? 
That intro is an ode to Austin Powers fans and a tease as to what ladies' world number 1 Lydia Ko is up to. I don't know where she's playing or what she's doing, but she's apparently waiting out a weather issue and watching Austin Powers in Gold Member. Here's the tweet:
How great would it be if Tiger tweeted something like that? I'm glad Lydia didn't mature too much when she turned 18 last month. Never change, kid.
Ape Shit For An Ace
The Euro Tour's BMW Championship got underway today at Wentworth. Super Mario Molinari shot 65 to lead the field. That's interesting, but not as much as Andrew "Beef" Johnston making an ace, giving a chest bump, and winning a BMW for his efforts.
I hope he knew the guy he bumped. He could have broke the poor bastard's ribs. Beef looks like he could play fullback for the Jets next fall.
No Relation To Patrick
Did you know there's professional golf available for viewing on all days of the week? Neither did I until earlier this week when I heard the Ladies European Tour got smart about finding their viewership. They now complete their events during the week and stream coverage online for fans to see. Why do we care? Well, they do have some talented young pieces of ass players. Tiger's niece plays on that tour. This week's winner was Melissa Reid.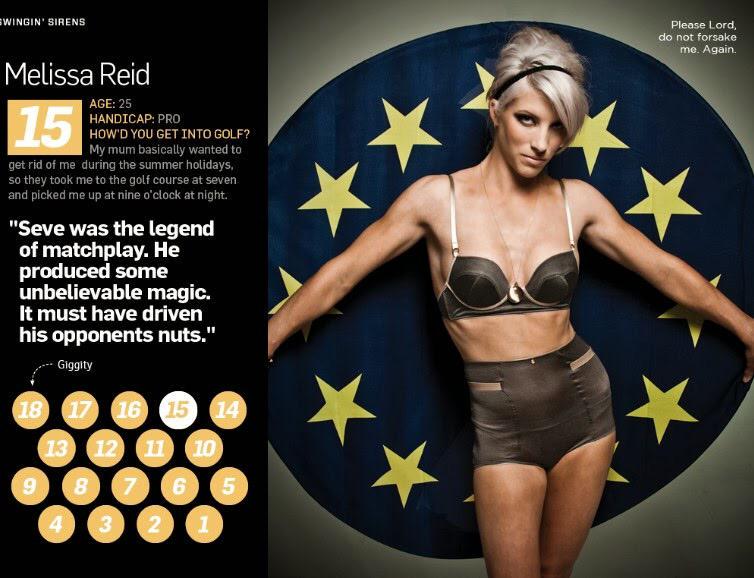 Yeah, her.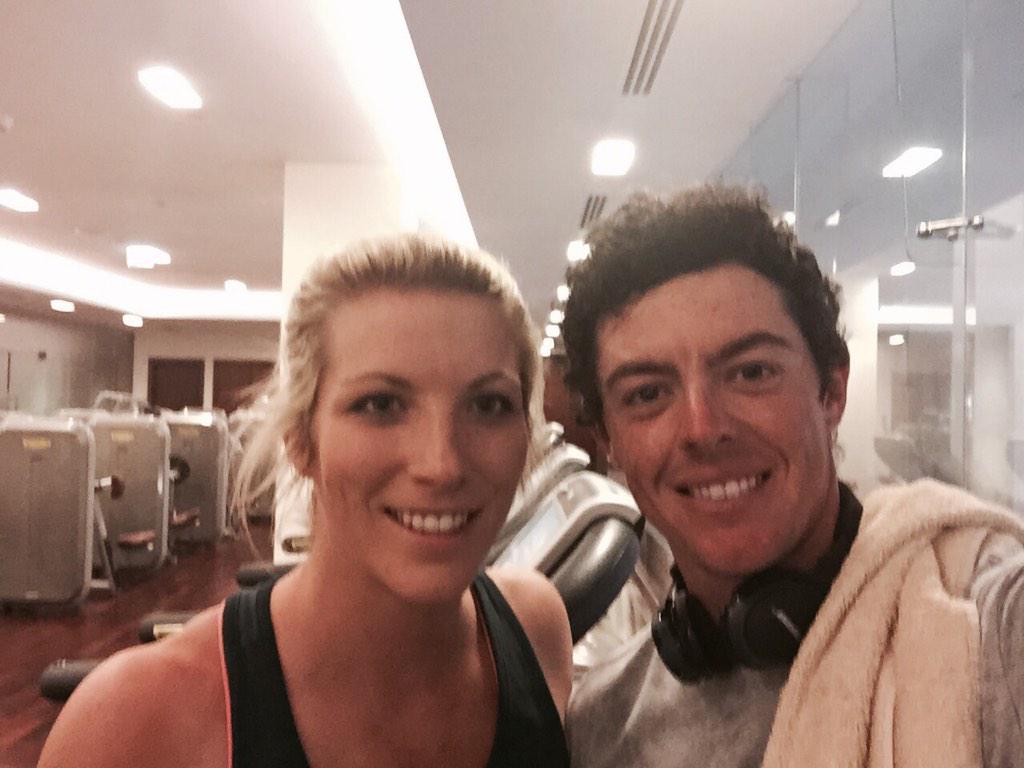 She knows Rory? Hmmm……..
Meh. She's not my type, but she's better than most anything you see on a golf course near you. Have at it you sick bastards, and have yourself a nice holiday weekend too.