Bracket Racket
The WGC Match Play Championship has been a bit of an enigma since Tiger Woods stopped winning it. In the old days of the 64 man single elimination tourney Tiger typically hung around deep into the weekend. His presence kept the golf media, the golf fans, and the network covering the event very happyinterested. Once Woods fell off the top of the golf food chain something had to change to keep everyone invested past Thursday when 75% of the field was already on its way home. Enter 2015, we get a new venue in Harding Park of San Francisco and a new format that brings us pool play. What does it mean? The top 16 players in the field are essentially the top seed in their separate pods/pools/groups. The players in each pool will play each other and after 3 matches the player with the best record in each pool will advance. The 16 pool winners will then proceed through a 16 man single elimination bracket.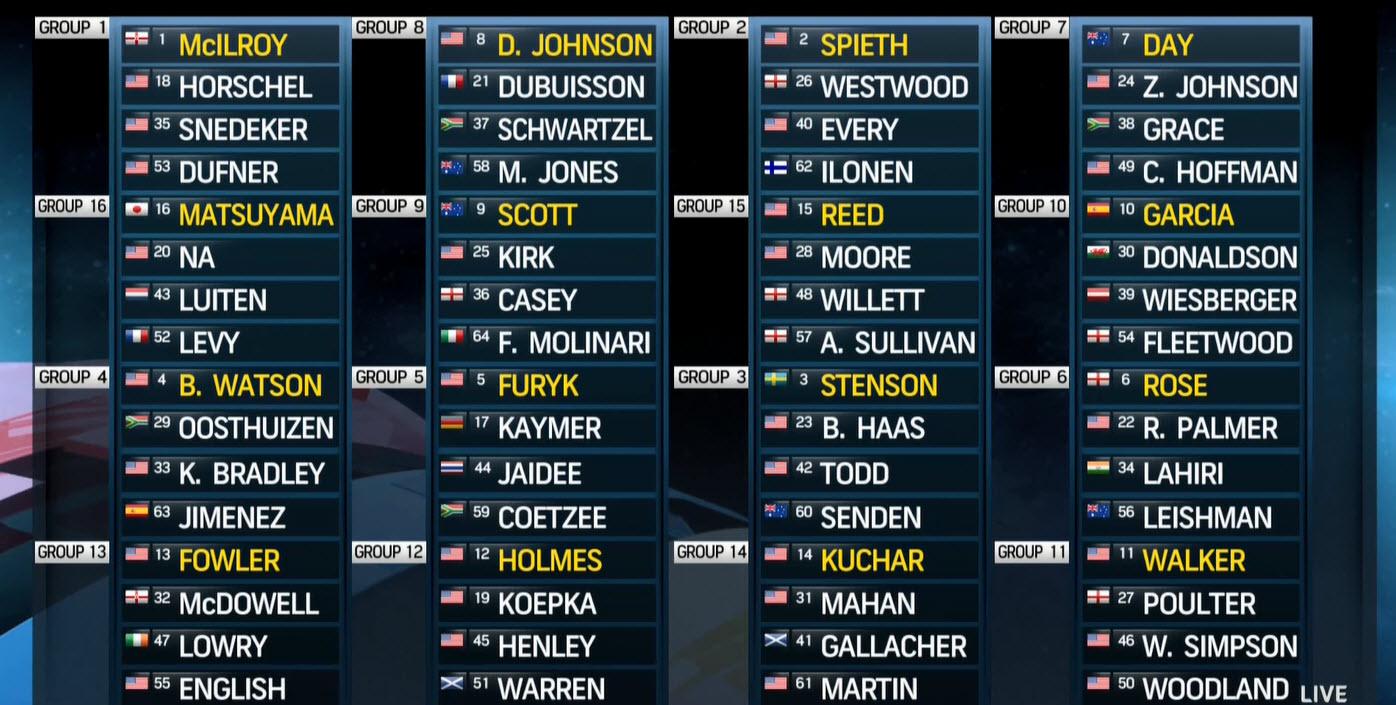 That's the field above, with the pools lined up so Pool 1's winner will play Pool 16's winner, etc. The change was needed and probably the best we could expect to happen short of my radical idea for a two man game in the loser bracket of the old format, but I digress.
Lets pick some winners. Group 1 is loaded, but I'll take Horschel. He's going to be fired up against that group. Billy will face Group 16 winner Kevin Na in the round of 16. Keegan wins #4 and faces GMac out of #13. In Group 8…..well, well, well. A WAG battle for the ages in Paulina (DJ) v. the Beauty Queen (Mrs. Jones).
Mrs. Charl ain't ugly either. So that probably means the frog in red pants will win the group. I'll take Casey, Furyk and Henley in the next 3. I have Henley winning the whole thing and I have no idea why. Give me Westwood, Reed, Haas and Kuchar in the next 4. Johnson, Donaldson, Palmer, and Woodland in the last 4. Ok, I'll stop kidding myself. This is a total crap shoot. I wouldn't be shocked if any player in the field won except, well…..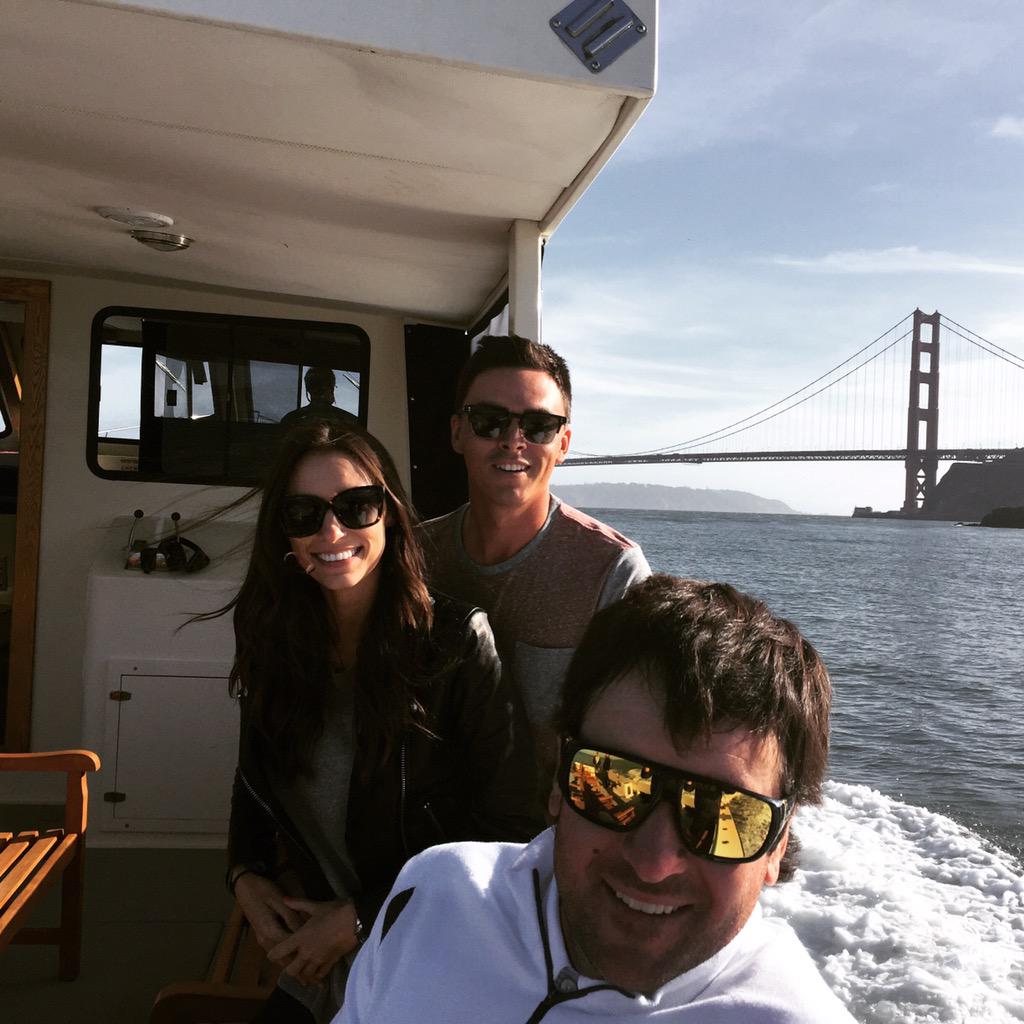 Yeah, that guy. Bubba Watson is a mental midget with a shitty match play record. He won't win. That's him being the 3rd wheel to Rickie Fowler and his girlfriend on Tuesday in the San Francisco Bay.
It will be great golf to watch, that much is certain. How can it not be? I'll be curious to see how a guy with an 0-2 record plays in his 3rd match when he has nothing to play for. And if I'm Ryder Cup Captain Davis Love III I'll be glued to my television to see who's got the match play goods. A solid performance in this event should hold some weight if you're on the cusp of being a captain's pick next fall.
PSA: Wednesday of this week is when the WGC Match Play begins! 
Baby Day Part II
Jason Day and his wife Ellie had their first child, son Dash, about 3 years ago. Three weeks ago before the Masters began I saw a pic of Ellie in Augusta and questioned if she was now pregnant with #2 (scroll halfway down). Today she tweeted this Foodiegram with an interesting hashtag.
I'll try not to hurt my shoulder patting myself on the back. Congrats to the Day's on there new bundle of fun.
Rory, Don't Wrestle
Last week I told you that Rory McIlroy was in Rochester getting some ass from his favorite PGA of America employee. From west New York, Rors flew back to Georgia to meet the elite junior golfers playing in the Sage Valley Invitational. To promote "Nike Night", he made an appearance with the kids and hung out. That seems like a pretty cool thing to do. The field of "next Jordan Spieths" must have loved seeing the World's Number 1 golfer show up to see them.
Then Rory took it a step further, he decided to arm wrestle Brad Dalke, a future Oklahoma Sooner golfer who appears to be 'country strong'.
Wow. The little mick got smoked. But that cowboy probably has 50 lbs. on Rory. Good thing he didn't fight it too hard. I was having visions of those horrid YouTube videos in which one person's arm snaps in two during the match.