Don't You Dare Run Away And Hide
What else can you say about Jordan Spieth? A six under 66 to go with his opening round 64 has the world saying the first major of the year is over. Pack up. Go home. Give the kid a green jacket. If, and I heavily emphasize IF, Jordan closes the Masters and and wins his first major I'll be perfectly happy with that outcome. He looks to be a transcendent player and winning the Masters in style would only vet that idea. I don't think he's going to cruise across the finish line for the rest of the weekend. Nor do I want him to. I want something to watch on Sunday, damn it, not after Bubba took the drama from us in 2014. There will be bumps in the road. There will be challengers. There is too much fire power behind him to not close the gap.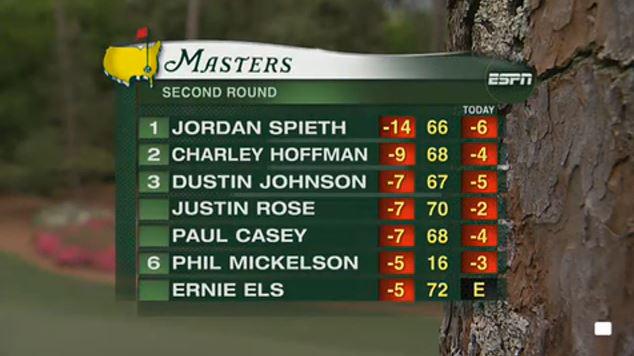 Jordan has made 15 birdies in 36 holes and one bogey. The other players are questioning if they're playing the same course as him. I don't blame them.
Will the Men of the Masters turn on the sub-air system to firm up the track? Will the greens get bikini waxed over night? I can't imagine they're happy about this kid setting a 36 hole scoring record for the Masters, or any major for that matter, on their course.
Good Bye Ben
Two time Masters Champion Ben Crenshaw played his final round in the Masters today. He bettered his 91 from Thursday, but not by much. Ben was given a standing ovation at nearly every green today according to those on the grounds. Long time caddie Carl Jackson was unable to be Ben's looper this week (except at the Par 3) because of some physical ailments. Jackson was dressed in his full white jumpsuit waiting for Ben behind the 18th green and the two embraced in closure of their long partnership at the Masters. The symmetry of Jordan running away with the Masters while mentor Crenshaw walks away is both ironic and poetic.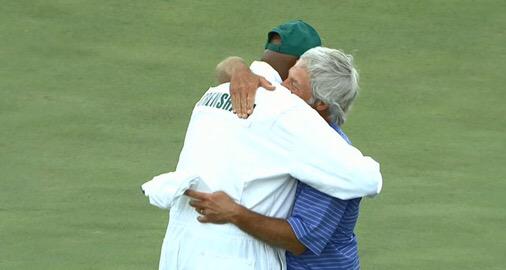 When done with Jackson, Crenshaw was greeted by wife Julie and their 3 daughters. Then Twitter got all creepy about how the daughters looked, dressed, etc. and it wasn't out of line. For some reason all of Ben's girls looked like they were headed to the club for the night. Wife Julie might have been the original golf WAG. Check her out back in the day:
Daughter Claire:
Julie again in her prime, you get the point.
Ben married well, and now he can stop fooling himself about his game and focus on building more great golf courses. Thanks for the memories. I assume Tom Watson will join him soon in the 'retired former champion' category. Watson shot 81 on Friday and missed the cut as well.
Looking Up At Jordan
As the leaderboard above shows, there are plenty of guys that can go low behind Spieth, but is there a 65 or better out there tomorrow? That's hard to say. My gambler friend has Chuckles Hoffman at 125 to 1, so CH has at least one fan in his corner this weekend. I don't think Hoffman has the stuff to challenge. Let us assume that Spieth shoots 70-70 to close the weekend. That's posting -18 for a total. Hoffman would have to shoot 67-68 to catch him. I wouldn't bet on it.
I told you yesterday Tiger was out of this. I still believe that, but a 69 from him today is good for all of golf and a huge step in his finding his game. It is a process. He's told us that a million times. He's only a 64-64 weekend from catching up ( I can't not laugh at that thought). Today was the first time he broke 70 at Augusta in 4 years. Run before you can walk. The good news is TW is paired with Sergio tomorrow. How do you feel about that el Nino?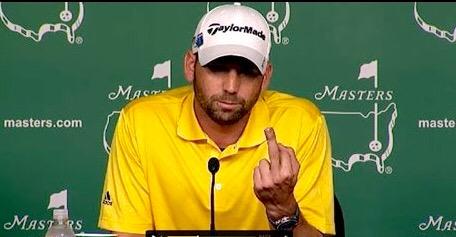 That seems about right. While Garcia and Woods are essentially out of the tournament, at least we'll get to watch them play awkwardly together all day on Saturday.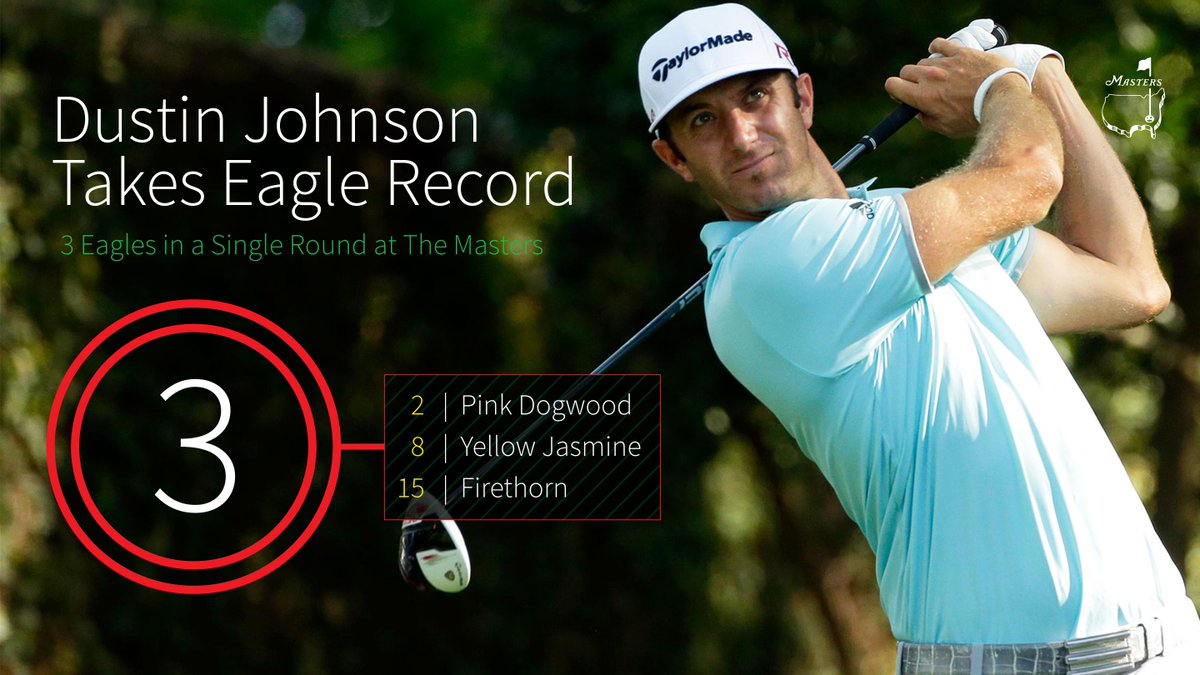 If anyone is going to catch Spieth, it'll be someone like Justin Rose, Dustin Johnson, FIGJAM, or Jason Day. Stranger things have happened, but these are the guys that can rip off a lot of birdies and eagles to make up ground. Dustin might have shot his load today. He eagled 3 of Augusta's 4 par fives. He had 170 yards into number 13 and only made a 4. Too bad he had so many other sloppy holes (double at the first and bad bogies on 10 and 18).
Rory shot another 71 on Friday, but did so after going out in 40 on his front nine. It was ugly. He's done now too. Rors isn't hitting it bad, but he's a little off and he can't make enough putts this week to catch up to the leader. His bid for the Rory Slam is done. His chance for the career grand slam will wait another year.
See You Next Year
Plenty of favorites went home early on Friday after missing the cut. Martin Kaymer was one of them. Augusta doesn't fit his eye. When he rose to World Number 1 in 2010 after winning the PGA he tried to change his swing to hit more draws so he could contend at Augusta. That sent him into a downward spiral that he didn't crawl out of until last year. Moral of the story, don't change a thing, and don't let a missed cut at the Masters phase you. Play your game. Martin will be fine.
Miguel Jimenez missed the cut. That is all, carry on.
Billy Horschel hit 17 greens on Thursday and shot 70. He made nothing on the greens. And he had to watch Jordan Spieth go around and make birdies like Charl Schwartzel grows chest hair. Friday got worse for Bill and the result was a 78 and a missed cut. Now we don't get to see his scripted pink pants on Sunday.
Snedeker loves the Masters and was playing well on the West Coast earlier this year. He's also going home. So is J.B. Holmes who won just last week in Houston. Golf is a strange game.
Shot Of The Day
I almost gave this to Lee Westwood. Lee hit the pin and left his 2nd shot at 2 about 8 inches away for a tap in eagle. Great shot, but it didn't go in. Plus Lee's got a weird beard growing right now and I don't want to look at it again. Instead, Thongchai Jaidee's 2nd shot at the 3rd hole gets today's honor.
Why are hole outs at the Masters so much cooler than they are at other events ?