If Only They Followed The USGA's Methods
In the 1990s the USGA made the pairings for the U.S. Open with a few traditions. One of those was putting the defending champ with the current U.S. Am Champ. The Masters does that too. The USGA also had a tradition of pairing a bunch of pricks together. That group was easy to find because it always had Scott Hoch in it. Today in Augusta the Men of the Masters released this year's first and second round groups. Can you spot the prick pairing?
Ian Poulter and Patrick Reed aren't hard to find. I'm curious who Keegan Bradley pissed off to get put in that group. There are some really fun other pairings too. Tiger goes with Jimmy Walker and Jamie Donaldson late on Thursday/early on Friday. Day/Fowler/Garcia are the last group on Thursday and go early on Friday. They'll draw a few eyeballs. The Ryan Moore group will be featured, but not because of Moore, he's paired with Rory and Phil.
Ugh, no thanks to that one. But give me a double helping of Spieth, Stenson, and Horschel. Yeah, the Mechanic is there too. You didn't notice him?
Miguel goes in the group after Poulter and Reed with some Indian guy and Lee Westwood.
Lastly, Ben Crenshaw is playing in his 44th and final Masters and begins his farewell tour on Thursday with Jason Dufner and Bill Haas at his side. Watch this one closely. If Haas pays attention to Crenshaw for the first 36 holes he could be dangerous on the weekend. In fact, I'd like his odds a lot if he didn't have a 10 week old baby at home. Those usually aren't good for your golf game.
Tiger Has Kids?
Of course he does, we all know that. In all things Tiger today: he played with Mark O'Meara again this morning for another nine; he announced that he'll be in the Par 3 contest for the first time since 2004 and that both his kids will caddie; he said he was listening to hip hop on his 300 song playlist yesterday during his practice; and he confirmed he'll be wearing his older model shoe for the duration of the week. Nike can't be happy, but I bet his kids are.
He also told the media how hard he worked to find his game. "I worked my ass off from sun up to sun down", that came right out of his mouth. Yes, there were plenty of glute jokes to be gleaned from that quote, but I'll leave those for you. That statement shows you how lost he was. The best player ever had to find is game by grinding 12 hours a day for two months? Woods said he was stuck between his two swings; that was the problem. That sounds great, but I still need to see it for myself. 72 or better on Thursday and hope will grow, as will his confidence. That round may be the most important round for the rest of his career, but no pressure TW.
In other caddie news, Rory announced that some flamer from boy band One Direction will be his caddie in the Par 3 Contest. Huh? I guess that is slightly better than a pink-haired fiance like last year. The OD member is from Ireland like Rors, otherwise I don't get it. There's no truth to the rumor that Martin Kaymer has Lance Bass on his bag.
Deja Bubba
As of late Monday afternoon no one had heard a leaked word about what Gerry Watson would be serving for his 2nd Champions Dinner on Tuesday. Bubba finally spilled the green beans at his presser by telling the journos it would be the exact same meal that he served in 2013. He likes it and its based on his mom's recipe. A true home cooked meal. We shouldn't be surprised. This is the guy that will eat the exact same burritos for almost every other meal of his Masters week.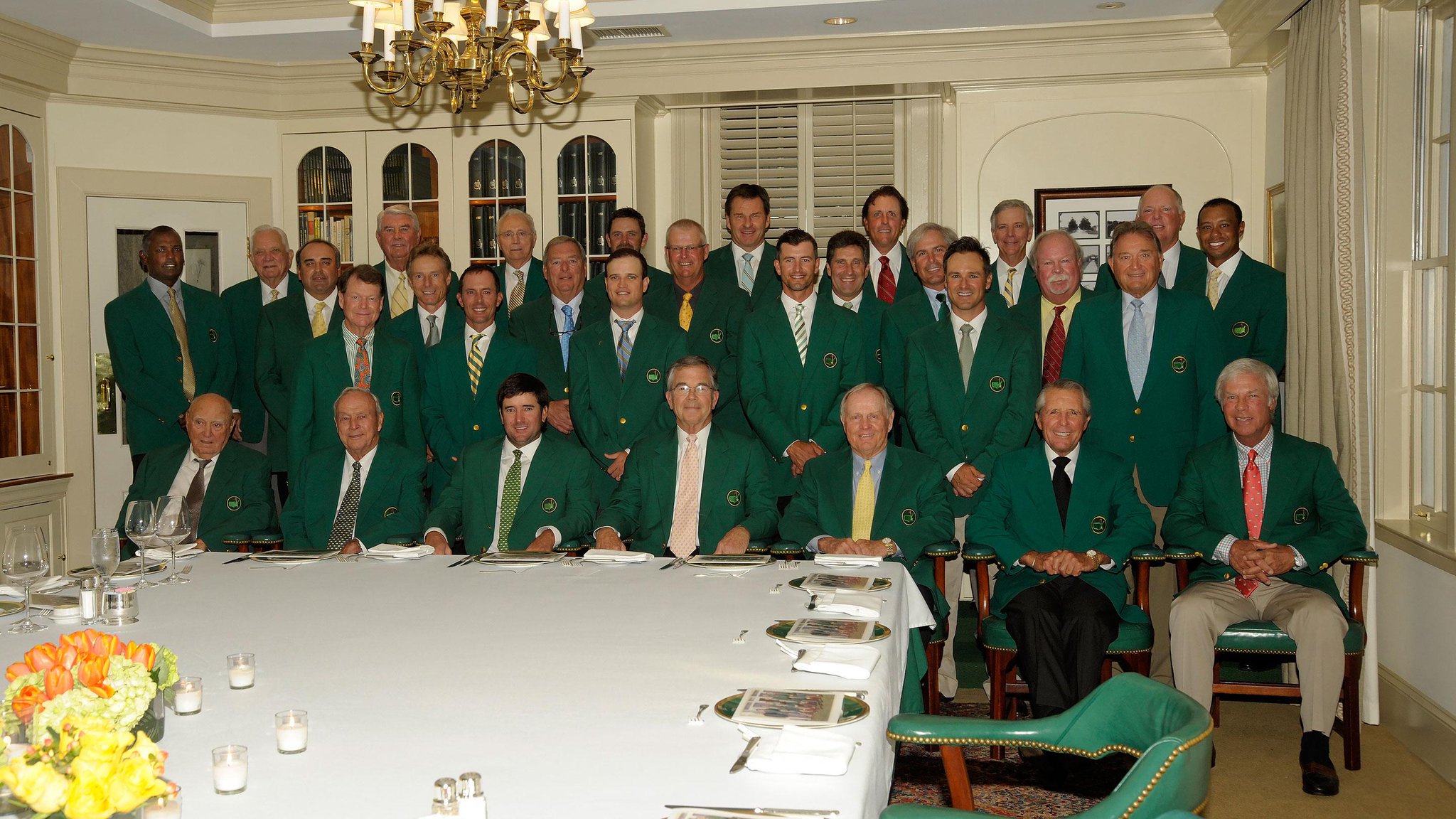 Bubba's menu 2 years ago was a Caesar salad, grilled chicken breast accompanied by green beans, macaroni and cheese, and mashed potatoes. The dessert was confetti cake with vanilla ice cream. Bubba is as boring off the course as he is exciting on it. And the image above, well, that's more than special. I look forward to hearing about the Champions Dinner, the menu, the stories, and seeing images from it each year.
If you've ever wondered what it is like to be there, ESPN's Jason Sobel had a tremendous piece on this very topic today. Apparently the dinner is a lot like the cafeteria in 7th grade. The nerds don't know where to sit! Hit the link for Jason's piece.
If Sponsors Don't Do It, Their Moms Pick Their Clothes Out For Them
That is 100% true. I swear. For over two weeks now golf clothing companies have been pumping out tweets and press releases to show us what their guys will be wearing at the Masters. I've seen most, there is nothing too exciting…. nothing that will be talked about around the water cooler on Monday. See for yourself, Rickie Fowler's threads are here:
Puma obviously isn't targeting my demographic. I couldn't wear any of that shit. And Tiger's, with an audible having been called on the shoes:
That isn't awful. Don't there guys wear underwear? There is plenty more where that came from, but I'm not going to bombard you with my opinions on this shit. If you want more I highly recommend a visit to the Golf Threads Blog. My guy there has it all covered for you.
A Mere Footnote
James Hahn is in the field this week due to his win at Riviera in February. He hasn't played much since his big win because he and the wife had a baby girl a week later. James is playing in his first Masters.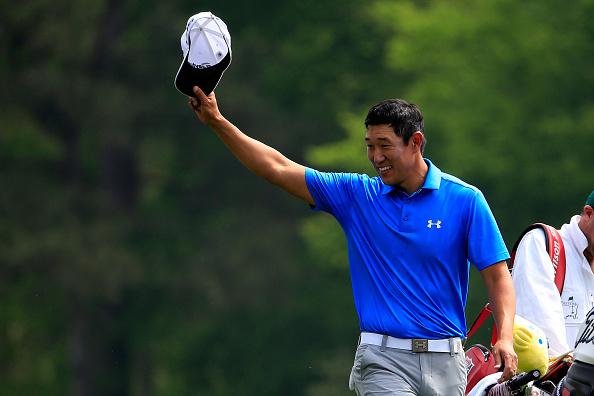 Today Hahn aced the 12th hole. For his efforts he gets an unbelievable story, an great memory, and a nice piece of crystal from Augusta National Golf Club. That's not a bad Tuesday.
Par 3 tomorrow. Rest up.