51 Weeks Of Waiting
Kids wait for Christmas. I wait for the Masters, and it is finally fucking here!!!!!!! If only there was a hype video to express how I'm feeling right now.
Monday at most tournaments doesn't matter worth a shit, unless it is a major or the Deutsche Bank (which ends on a Monday). At the Masters, Monday matters. No, not one golf ball that was struck today counted, but the patrons arrived, pimento was devoured, and the week's vibe was set. Oh, and Tiger Woods showed up about 3 pm to practice and play.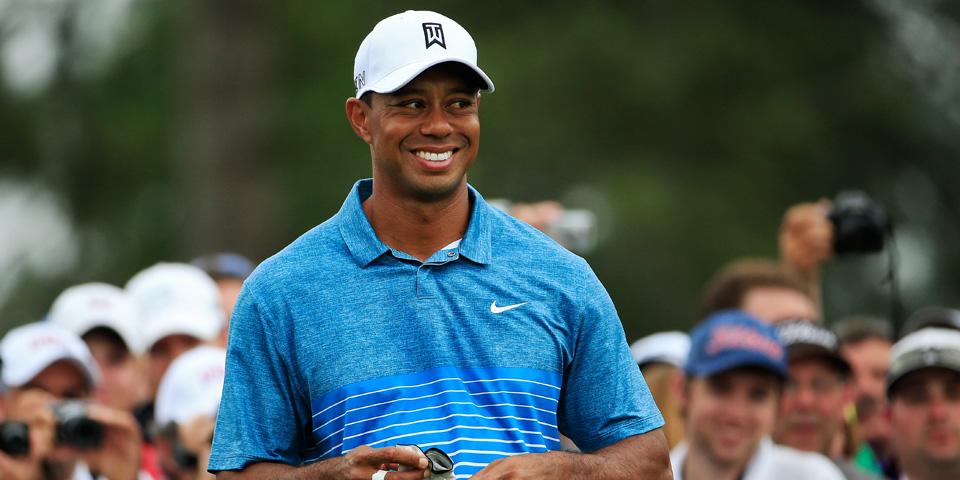 The quick and dirty: He hit 69 chip shots and holed numbers 26 and 27. He had earbuds in, which is supposed to be a no-no at the Masters. He was wearing a 4 year old model of his TW Nike shoes because they're assisting in his swing changes. He hugged Sean Foley and Butch Harmon. He teed it up on the front nine with Mark O'Meara at 4:20 pm Eastern. He hit his first tee shot 80 yards left on one, then stuck his approach and made birdie. He reportedly would have shot 30 on that nine. He was having fun. He blasted drives. He even signed a few autographs. He closed his day playing alone on 10 and then 18 after the course was closed to patrons for the day and O'Meara quit at the turn.
Not a bad Monday. And who the fuck is this guy? He's having fun? He's signing autographs. He's listening to something on earbuds….what could that have been?
This shit sounds too good to be true.
Gerry Would Be Picked Last In Kick Ball Too
ESPN revealed a piece today in which they surveyed 103 tour pros about things like, will Rory win the Masters, will Tiger win another major, should the Tour disclose fines, etc. All good questions, but the one getting the most attention is the one that reads as follows:
(Blank) is in a fight with the parking lot. You're not helping him. 
Patrick Reed was the answer for 11% of the respondents. Rory Sabbatini and Robert Allenby also made the list, but Bubba Watson grabbed a whopping 23% of the votes. Wow. I bet that number would have been higher if they let caddies vote.
The survey isn't shocking to anyone that reads about golf from non-mainstream media sources. If you only know what ESPN and Golf Channel tell you then this might come as a bit of a shock. It's telling what Watson's peers think of him. I just hope he's aware of it and perhaps mends his ways. Nahhhh……..ain't gonna happen. The entire survey can been read here.  Poulter must have been 4th with 8% of the vote. You can't tell me otherwise.
Inter-Course Record
Remember when Rory barely made the cut and had to play with a marker (due to an odd number of players making the cut)? That marker was ANGC club champion Jeff Knox. Knox is a helluva player in his own right. Playing as a marker with Sergio many years ago he beat Garcia straight up and Garcia failed to pay up on his bet with Knox. As it turns out, Knox also has the club's course record.
I assume that is from the member tees. Either that or they keep the Masters Toon-a-mint records completely separate. The Masters record is still 63 held by Nick Price and Greg Norman. Knox played with Tiger on Friday according to reports, but there's no word on if he beat the Big Cat.
Going To The Masters? 
Are you headed to Augusta? If so, you're probably already there or on your way. If you ever plan on going I suggest you read (or re-read) my post from 2013 that guides 1st timers to the greatest golf tournament in the world. Here's the link.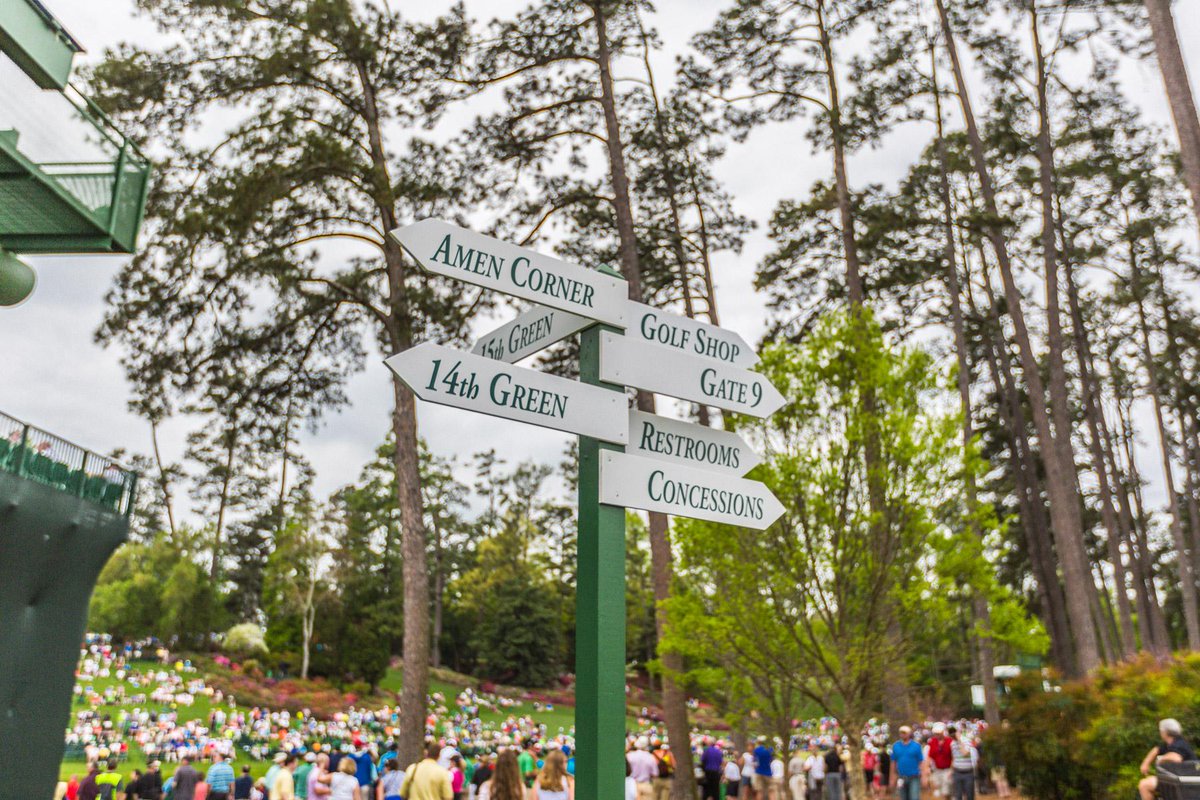 I didn't fact check my writing, but I believe all of those anecdotes hold true still today. If not, let me know and I'll update the thing.