@NoLayingUp Says We Can't Make Coke Jokes
Dustin Johnson started Sunday's final round in Miami trailing tournament leader and playing companion J.B. Holmes by 5 shots. Dustin made up 4 of those 5 shots by the time the final twosome made the turn, but both players now trailed Bubba Watson. Strangely, Dustin's putter warmed up on the closing 9 when he holed a birdie putt at 10 and some clutch par putts to hold serve until he again drained a birdie at the par three 15th. That deuce gave him the lead for good, and mistake free, solid golf coming in sealed his 1 shot victory over Holmes.
As we all know, Dustin missed 6 months of professional golf (including last year's PGA Championship and Ryder Cup) thanks to his 'leave of absence'. I'm not going to rehash the argument about what said absence was actually for, but Dustin did indicate in his post round interview that he's changed some things in his life for the better. If he's clean now and this makes him a better player, then good for him. During these 6 months, DJ's baby momma gave birth to his son, Tatum. The happy family was in Miami to greet Johnson when he came out of the scorers tent.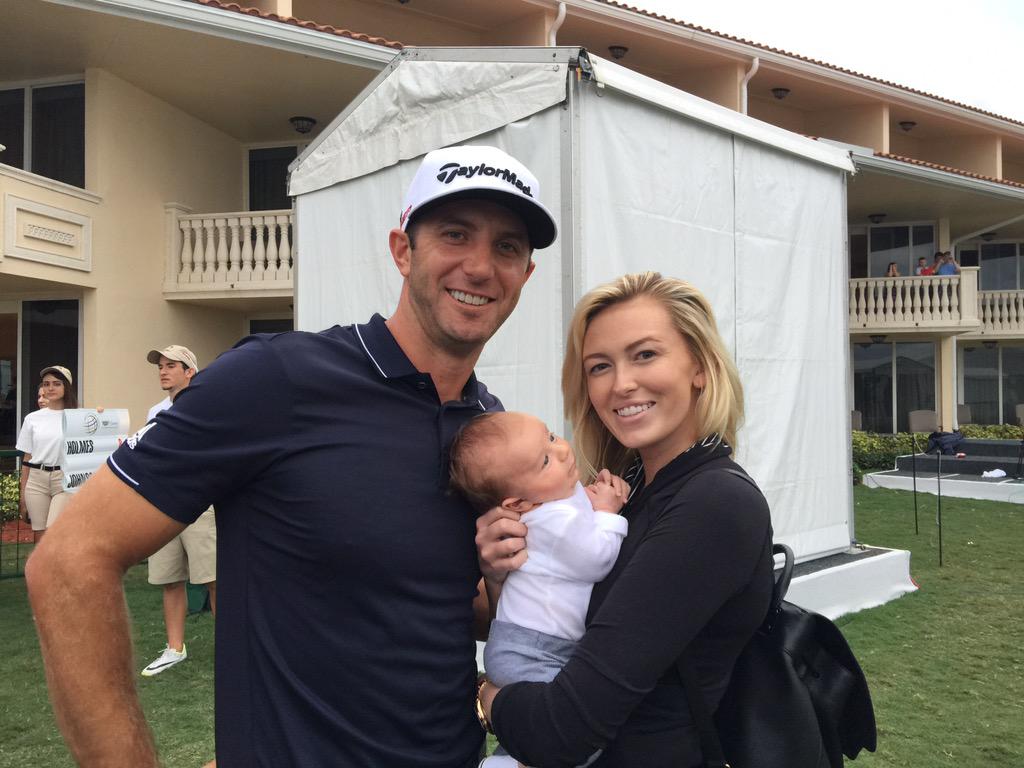 It is easy to take shots at Johnson for his problems, but an image like that humanizes him unlike seeing him mash 320 yard drives. Whatever he's dealt with, whatever mistakes he's made, I hope he's put them behind him for his and his family's sake.
And then there's Paulina. Motherhood seems to be agreeing with her. Do you think she's breast feeding? Can she with those fakers? The mind wanders, but let me just remind you that this is who were talking about.
That wasn't that long ago. Now the TMZ pageview grabber is somebody's mother. Holy shit that is hard to wrap your head around. I have no idea who the coke whore next to her is.
Back to golf – the story on DJ's win that you may read elsewhere could lead to you to believe that he won on Sunday thanks to Holmes and Watson handing him the championship. That isn't accurate. Take a look at the numbers provided here by the PGA Tour.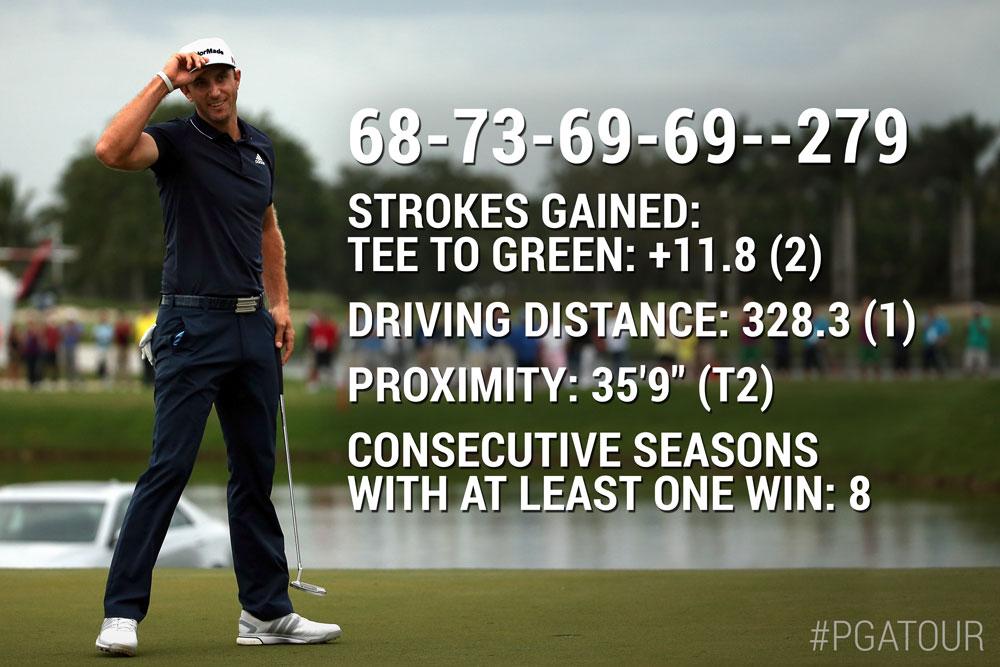 Those are winning numbers no matter how you slice them. Yes, Doral completely favored long ball hitters, but you still have to beat your peers.  DJ did so with his irons as shown by his T2 in proximity to the hole. And winning 8 years in a row against the best players in the world is nothing to sneeze at. No one else has done that in the modern era save Tiger.
Of course the Twitternerds are all claiming this is just the beginning for DJ, the tip of the iceberg, blah blah blah……no, not yet. How many of these 8 years has he had multiple wins? For as good as Johnson can be, he's still far too inconsistent. He's had 3 top 5s in 5 events this year including his win and he's also MC'd in the other 2 events. His good is VERY good. Once he makes his 'bad' better that will validate some of these crazy claims.
The Field
J.B. Holmes shot 62 on Thursday. That 10 under round might be the best regular PGA Tour event round that has ever been played. That isn't hyperbole, that's a fact. He beat the field average by over 10 shots. Only Jim Furyk's 59 during the BMW at Conway Farms in 2013 is comparable. Too bad Johnny Wad shot his wad for the week on Thursday. He wasn't bad, he just wasn't special when he needed to be on Sunday. I think its possible he lead the tournament for too long, ran out of gas, etc. Whatever you want to call it, the Holmes we saw on Sunday wasn't the guy we had the first 3 days in Miami.
Bubba Watson made a charge Sunday on the front 9 and was 4 under through 7 holes. Once he climbed the mountain and got to the top Bubba got twitchy as he often does. His rabbit ears were out, he heard phones, yelled at fans….you know, like Bubba does, and all of a sudden he couldn't make a birdie. Back nine +3s don't win tournies Mr. Watson.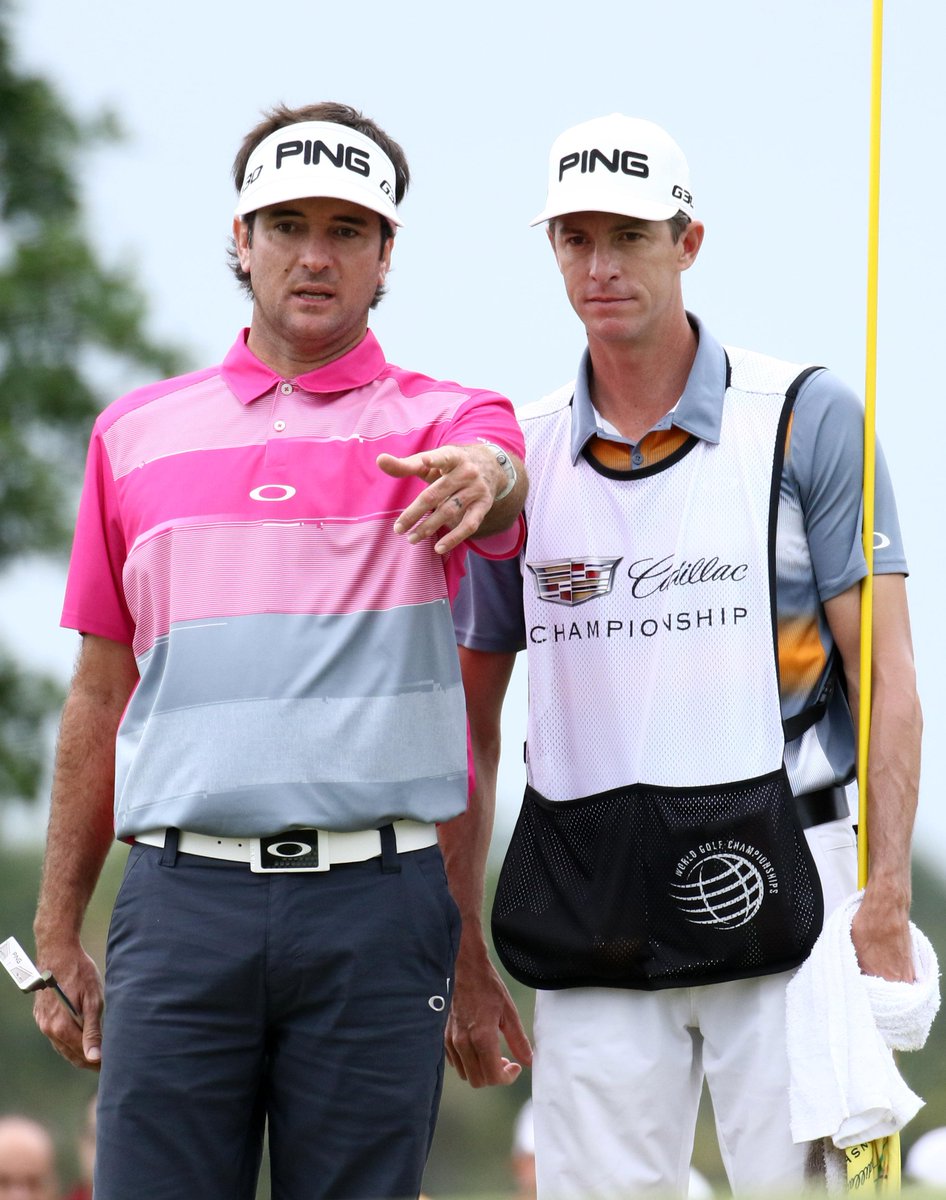 Adam Scott had a nice week for his 2015 debut, and did so with a short putter in tow. He seemed to get better as the week went on. I'm stating the obvious, but after Doral he now looks Augusta-ready. Henrik Stenson joined Scott in the T4 spot for the week. Henrik made two interesting decisions on Sunday. First, after making birdie at 15 to get to -4, the big Swede laid up at the short par four 16th when he could have easily driven the green. The hole data shows that it plays easier when going for the green. If Henrik could have made an eagle and birdied 1 more hole he might have been able to post a score for the leaders to look at. I still have no idea what the fuck he was thinking. NBC also questioned this play.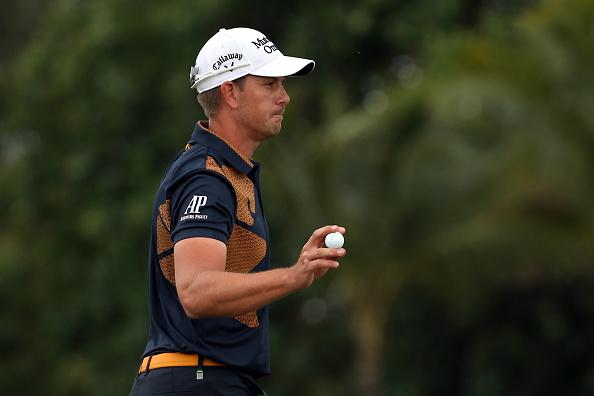 Next, as you can see from the pick above, Henrik wore this hideous. Is it supposed to be a Jack O'Lantern? His clothing sponsor, Hugo Boss, should be better than that. Shame on both Boss and Stenson for that thing seeing the light of day.
Lee Westwood played in his 50th WGC event of his career this week at Doral. This is a record of sorts for most WGC's. Lee also hasn't won a single fucking one of them.  Thanks for showing up, Lee.
They Did Not Find Jimmy Hoffa
My previous post explains all you need to know about how Rory McIlroy's 3 iron ended up in the lake next to Doral's 8th hole. Rory played with only 13 clubs on Saturday. Meanwhile a scuba diver took to the hazard to find Ror's lost stick.
The diver found it for Trump. Trump took it to Rory on the range and it was put back in the bag for him to use on Sunday. Whenever McIlroy is done with it he will return it to Trump so that it can be displayed in the club house. I love it.
As for the World Number 1's week of golf….lots of birdies, lots of bogies, a few others, and a back door top 10 finish while chipping in for double at his final hole.He's building, he's tapering, he's right on schedule. Be patient.
Vine Of The Week
If you read this site you know I like Vines. You also might know that I'm not that good at creating them. I try to only embed them from Twitter so you can see the rightful author/creator. From now on if there's anything worthy of a Vine of the Week I'm going to post it for you. The first winner of this meaningless achievement comes from @TwoInchesShort and it gives us Matt Kuchar using his favorite dirty word.
So Kooch. So good.
Shots Of The Week
The 4th hole at Doral isn't supposed to be easy. Yet the two guys playing in the final group on Sunday both aced it about 25 minutes apart on Saturday in round 3.
Both guys doing it so similarly is amazing, and having both aces roll in like putts makes them even more delicious. NBC went on to tell viewers how a tournament winner has not had a hole in one in the same event since Stricker pulled it off at Memorial a handful of years ago. They brought this up because of JB's big lead at the time. Little did they know this factoid would actually be equaled by Johnson.
Uncle Rico
Oh yeah, were you vaguely aware that because Doral was a WGC event there was another PGA Tour sanctioned event going on simultaneously in Puerto Rico? Of course you were. Apparently it was pretty entertaining because it involved a 5 man playoff. I missed it, traveling, hangover, etc. Alex Cejka won after Arnold Palmer's grandson, Sam Saunders, missed a birdie putt in the playoff.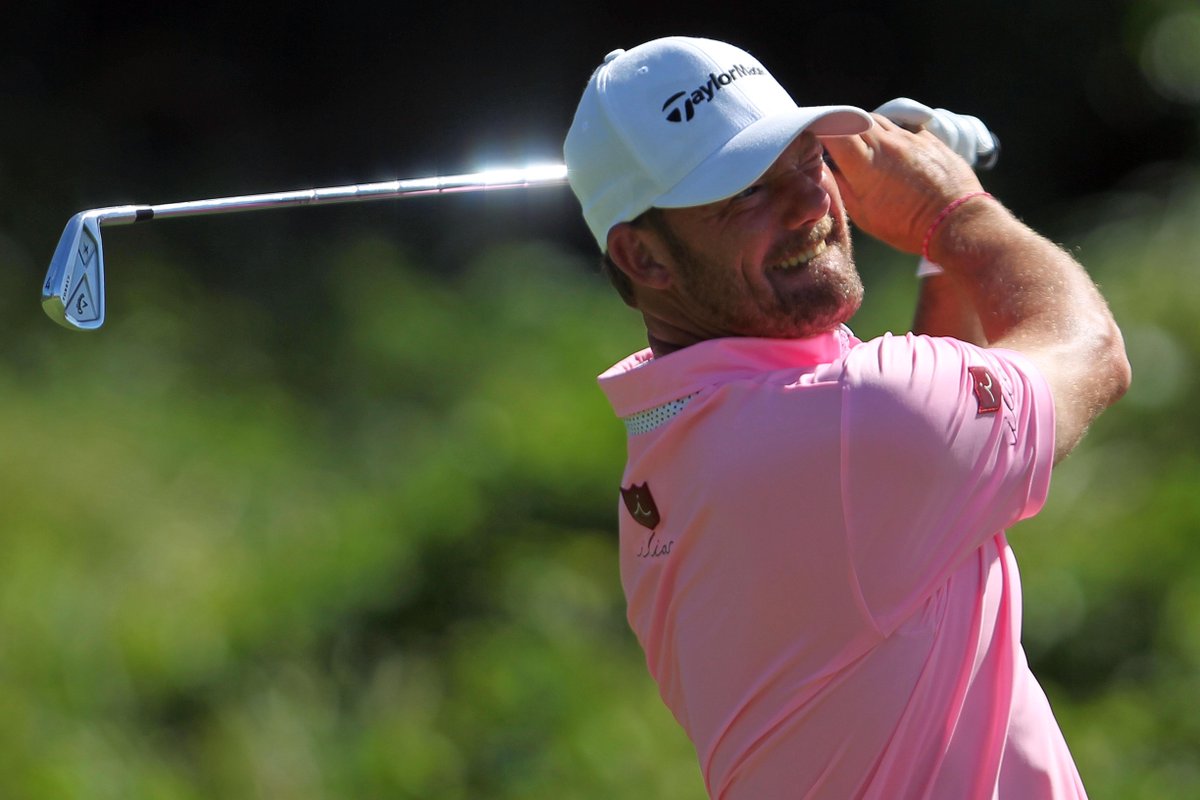 I saw some tweets noting that Cejka, at 44 years old, is the oldest ever first time tour winner. I thought Ken Duke held that distinction thanks to his win in Hartford a few years ago. Perhaps Cejka got him by a matter of days.
Oh, and in the wake of 4 days of play recently being completed at Doral several tour caddies went back to Twitter to complain about the redesigned course. That's fair. But may I suggest that if they don't like it they and their players should go play in Puerto Rico next year during this event. There they can feel the pressure to make a cut instead of cruising in dead fucking last and still taking home enough money to feed a family of 4 for a year.  Rant over.