Remember What The Doobie Brothers Told You
To no one's surprise, Davis Love III was officially named Team USA's Ryder Cup captain for 2016 on Tuesday in a presser held by the PGA of America. Love said all the right things, the most notable being who will be his vice captains, advisers, and how he'll do things differently this time around. Like how DL3? Well, first he says that he didn't consult past captains in 2012 and will do so now to learn from the mistakes he made. He didn't make mention of redemption as much as he did getting things right that he previously got wrong. He said he's not the same captain this time around. Lets hope not.
Love's first charge was to name Tom Lehman a VC. Lehman is of course from Minnesota, where the matches will be contested, and he's already been a captain. This move was obvious. Love and PGA officials also noted that task force members Tiger Woods and Phil Mickelson will still be involved in decisions regarding this team. Oh will they? Does this mean they'll be picked by Davis even if they don't make the team on points? At this point, both of them making it without being picked seems highly unlikely. And why are these two getting held in such high regard? What have they ever achieved together at the Ryder Cup?
Oh yeah, that's right. Fuck. Why wasn't Hal Sutton on the task force to tell possible captains to keep TW and Bitch Tits as far away from this mess as possible?
Phil was at Love's presser. He's thrilled that he's been asked to be this involved and is allowed to provide input, which is really another shot at Tom Watson. Isn't is also a shot at Love, Lehman, and other past captains? Tiger provided a boring statement because he could not attend the event.
The other big part of the Tuesday presser was the announcement that the timing of the captain's picks has changed. Eight players will automatically qualify after the PGA. Three picks will be made after the third Fed Ex event. And a final player will be selected after the Tour Championship. The press is calling this the "Billy Horschel Rule" as a nod to the fact that BH should have been added to last year's squad after his Fed Ex performance. I call it common sense. I'm astonished at the time and resources that the PGA used to assemble this task force when they could have read Twitter and received better or similar ideas from Joe Public. #clusterfuck
Titleist Extends Product Line
When Taylormade, Callaway, and several other club companies push out a new driver every year they often have several different models available at different price points. They also often extend such product lines with launches of similar products just a few months later. Titleist, and Ping for the most part, have typically had a different approach to their equipment – especially drivers. Titleist has produced D3 and D2 models of drivers for six years now with new offerings in odd years. In November their new 915 models hit shelves and became available to consumers. Today on the range at the Honda Classic a new D4 model was spotted in the hands of John Peterson.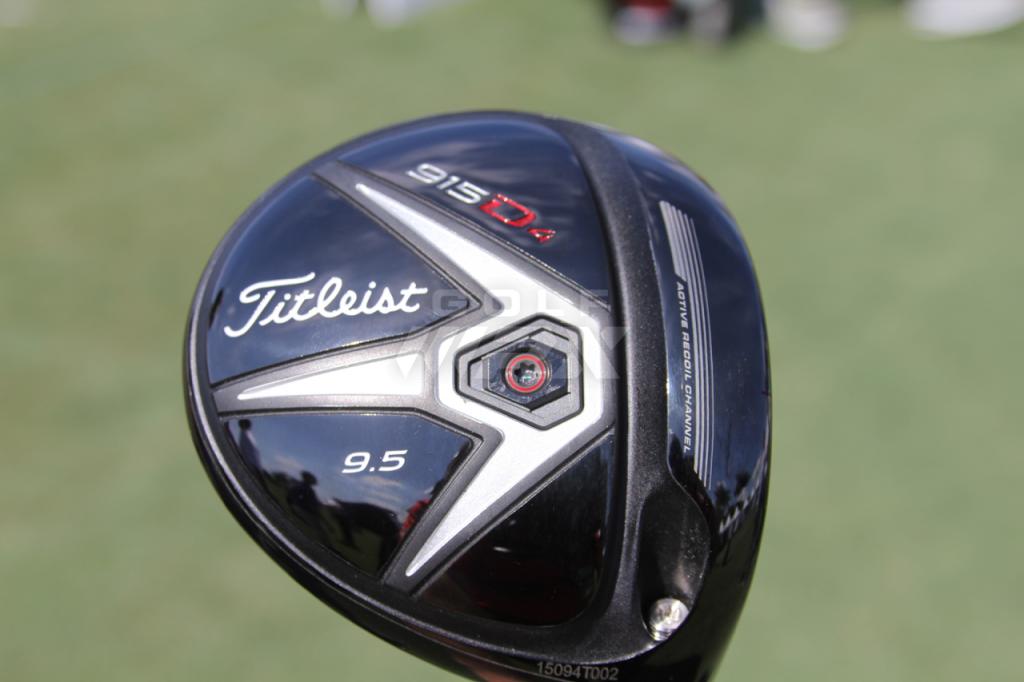 The word on the street is that the D4 will be a little less forgiving than its siblings, but will produce less spin and be a little bigger than the D3 but more pear-shaped than the D2. In other words, if you hit it in the center of the club face like a tour pro, this is your stick. I personally love the 915 models I've hit and will likely be getting one this spring. This model is rumored to be available in May. I'm not sure I can wait that long.
Gerry and Biebs
WARNING! THE FOLLOWING BLURB IN THIS POST MAY MAKE YOU SICK TO YOUR STOMACH. SHUTFACEGOLF IS NOT RESPONSIBLE FOR THE UNEASY FEELING YOU ARE ABOUT TO HAVE IN YOUR LOWER INTESTINE.
Ten days ago Golf.com aired a piece that discussed Bubba Watson's appearance on Access Hollywood. Hey, Gerry was in L.A. waiting for his chance to defend his Northern Trust Open title, why not do some publicity? Does that ever go well for Watson? The entertainment show decided to ask Bubba about his relationship with Justin Bieber. Say the fuck what? Yeah, they're friends. No, he wasn't confusing Rickie Fowler for Biebs. Apparently Gerry and Justin talk about dealing with success with each other like some kind of narcissistic support group. They met through a pastor in Seattle. They both should be throat punched.
When I read that I tried to ignore it. I thought this approach worked. I thought I was done with Bubba's off-course crap for a while….then this came through the Tweeter:
From juvenile terd to cunty brat, they now number 2 ranked golfer in the world sure knows how to pick his friends. What this does is make you wonder where we all went wrong. Tiger hung with MJ, Barkley, Penny Hardaway, etc. when he was in his prime. Meanwhile at night he was out fucking porn stars. I'd much rather have my tour professionals wrist deep in a Perkin's server than chatting about life with biggest douche bag on the planet, but that's just me. My rant is now over. Please resume your life as planned.