Number 1 Rolls
Seventeen year old phenom, Lydia Ko, became the number 1 player in the women's game just a few short weeks ago. Over the last four days the world class players in the ladies' game were down under competing in their version of the Australian Open. Ko battled South Korea's Amy Yang and came away with a 2 shot victory in the early hours of Sunday morning here in North America.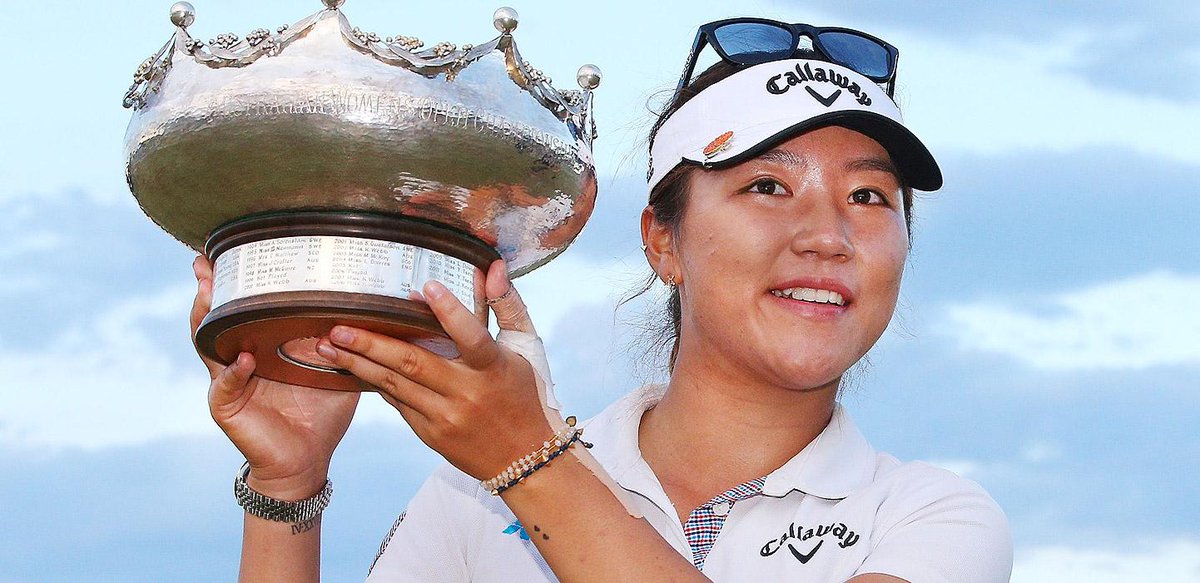 Ko's day didn't start as she planned. Even though she made an eagle, she wasn't on, she made some bad bogies, and her entire tournament might have been saved by the lightning delay that halted the final round. Ko said the delay gave her time to regroup, grab lunch, and get her shit together. She returned to the golf course to play the final 10 holes flawlessly. Two birdies and no bogies on the venerable Royal Melbourne course earned her the championship.
Doing It Right
Ko's victories are now expected. She already has 6 of them and has become the dominant player on the ladies tour like Lorena and Annika were before her. The LPGA will see plenty of benefits from a star like her reaching a long and elevated apex of her career. When I see Ko dominate like this I can't help but think of a failed phenom that came before her, Michelle Wie.
Ko is the anti-Wie. She's humble. She's not trying to raise her status by playing against the men and making flashy commercials. She came up playing tournaments she could win. Shit, she won professional events as a 14 year old amateur as you remember. At that same age, Michelle was trying to beat men in the Sony Open in Hawaii or the U.S. Publinx and U.S. Am. That clearly wasn't a recipe for success. She never learned to win. The different philosophy allowed Ko to play against peers, beat them, and gain a winners mentality that Michelle Wie could only dream of.
Ko is the anti-Wie in more ways than just being a winner. She doesn't complain. She plays smart. She is confident. She always has a plan (has said recently she'll retire at 30 to become a psychiatrist). And she does it all with class. Hey, I'm not going to turn this into another hate on Michelle Wie post. I'm simply telling you why Ko is such a breath of fresh air compared to her. Michelle has come a long way in the last two years, but she'll never arrive at the same destination Ko is standing in right now. They're worlds apart, thank god.