Love Redux
That sounds like the name of an awful late night Cinemax flick, no? What I'm alluding to is the fact that Davis Love III was named the 2016 Ryder Cup captain for Team USA. I shit you not. Love was of course the 2012 captain of the team that lost after holding a 10-6 lead going into Sunday singles matches. DL3 was also on the task force put together to help select a captain for this biannual massacre. That makes the selection even more strange. What was the task force for?
When the rumor of Love being named captain again surfaced, Twitternerds took to their keyboards to lambaste the choice will full vengeance. Personally, I was shocked because Love's name had never come up before when discussing the 2016 matches. After a full 24 hours to absorb this decision I have come to grips with it.
The 'experts' figured Fred Couples or Paul Azinger were the men being decided on. Zinger won the cup for the U.S. in 2008 and Fred has won the last 3 Presidents Cups as captain. In the aftermath Zinger told the Golf Channel he didn't want the job.
Paul retweeted Coffin's message as validation. What is he afraid of? I'm not sure. I suppose he's secure in his legacy from 2008. Whatever. He's an ass anyway. So what about Freddie? There's a few rumors circling that the PGA thought Fred was too aloof for the job and that he didn't show any passion for it. I'm not sure I buy that unless he simply didn't want the burden. And when has Fred shown passion for anything? Perhaps he's burnt out with being captain thanks to the Presidents Cup matches. Whatever the case, Fred is friends with DL3, so he'll be right there in Minnesota next year to be a calming influence on Davis' team just like he was at Medinah.
The players that figure to be involved in the 2016 matches have all voiced high opinions of the selection. They admire Love and want to play their best for him, as they should. Some even feel guilt for how 2012 played out. Words don't win Ryder Cups. Come to play fellas. 
Captain Clarke
Across the pond the Euro Tour made their choice of a 2016 Ryder Cup captain on Wednesday. The Euro leaders locked themselves in the Ryder Cup room at Wentworth to allow their brain trust to sip scotch and make easy decisions.
Apparently this isn't like picking a pope because instead of sending out smoke signals the Euro brass took to Twitter and other media outlets to announce that their obvious selection, Darren Clarke, was the new captain. Clarke's only real competition was the Mechanic, Miguel Jimenez.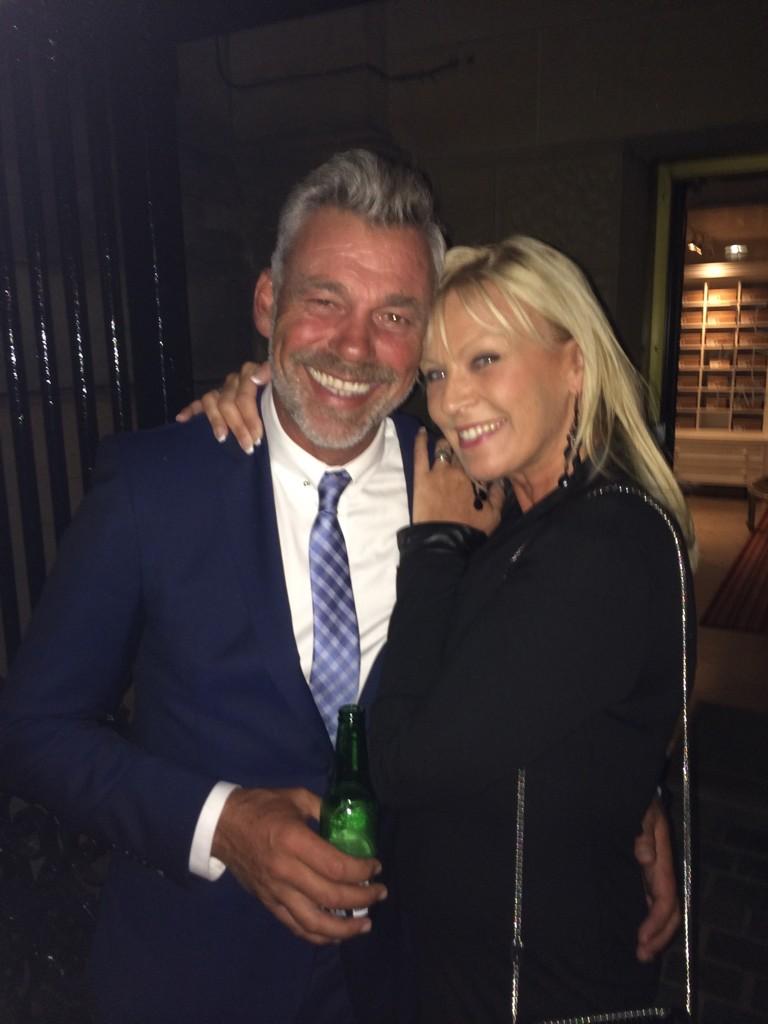 I think Miguel will get his chance down the road, most likely in France in 2018, but there is some chatter on the interwebs that he was a little pissed about being passed by. Does he look pissed?
I've also read a few different takes about how the pick of Clarke might divide the Euros with the likes of GMac, Rory, Poulter, Westwood and others backing Clarke and playing balls out for him, while Spaniards like Sergio would have preferred Miguel. I'm not sure I buy that. Sergio has been Clarke's teammate in several of these matches in the past. He played for Clarke when the whole team secured the cup a month after DC lost his first wife to breast cancer. He knows Jimenez will get his chance, but if anyone can pout about something stupid and act like a little bitch, its Sergio.