Tough Titties
Today at Torrey Pines CBS analyst Peter Kostis often referred to the Farmers Insurance Open as a U.S. Open. He wasn't far off in that assessment. The rough was brutal, the greens firmed up, and the 36 hole leader's score of -10 was one shot better (to par) than the 72 hole score of -9 that got into a four-man playoff. Yeah, that's tough. When play started on Sunday the wind was down and conditions were prime for scoring. Before the leaders could play 3 holes that all changed with a menacing breeze coming off the Pacific. When the dust settled defending champ Scott Stallings, along with bombers Harris English, JB Holmes, and Day were in a playoff for the title.
The foursome took to 18 for the 1st playoff hole. Day made a big time birdie thanks to power and great touch around the green. He was also the only player to hit the fairway. Holmes matched Jason with a birdie of his own thanks to great wedge play. English and Stallings were eliminated when they only managed pars. Day stiffed his tee shot on the 2nd playoff hole, the par three 16th, and two-putted to win while Holmes made bogey from over the green.
Day is obviously one of the most talented golfers on the planet. He wouldn't be ranked (now) 4th in the world if that wasn't the case. He's also one helluva grinder when the shit hits the fan in prime events. That's the biggest reason he won today, in my opinion. He didn't give anything away and he got one crazy-lucky break on the 72nd hole.
After air-mailing the green with his 2nd shot Jason faced a difficult downhill pitch back toward the slippery green with the looming water hazard directly behind the hole. As Nick Faldo pointed out, it appeared that Day planned on playing away from the pin to assure himself of a 20 foot birdie attempt with no risk of making 6. His lie was horrid and when he chopped out of the cabbage the ball came out hot and left of his target. When it rolled past the hole the crowd and announcers gasped as it had H2O written all over it. Inexplicably Day's ball came to rest on the bank 1 millimeter shy of the hazard line. He saved par from there and of course made the playoff. He also made a clutch par save at 17 to stay in the hunt. Like I said, #grinder.
Shot Of The Week
When the weekend started Day was 4 shots behind Harris English. Day was 2 over after 8 holes in his 3rd round and was quickly becoming a tournament after thought. He got one back on the par five 13th on Saturday and then hit what I consider the Shot of the Week at the 17th to jump start his bid to win the Farmers.
That's tasty. And it saved his round on the tough South course while also keeping him within sight of the leaders. There were other deserving shots too, shit….Chad Campbell had an ace at the majestic par three 3rd hole on Saturday, but the tee was up and Chad only had to hit a pitching wedge for his 1. He also played so bad on Sunday that he wasn't worth mentioning otherwise in this post, so no SOTW for him.
You Fucking Pervs
Okay, okay….maybe I created a monster with past posts about Ellie Day. With Jason winning today I suspect you all came here expecting to see pinup pics of Mrs. Day. Mehhh….I've done enough of that. If you really need to see her like that, view her pictorial from Golf.com that she posed for last year.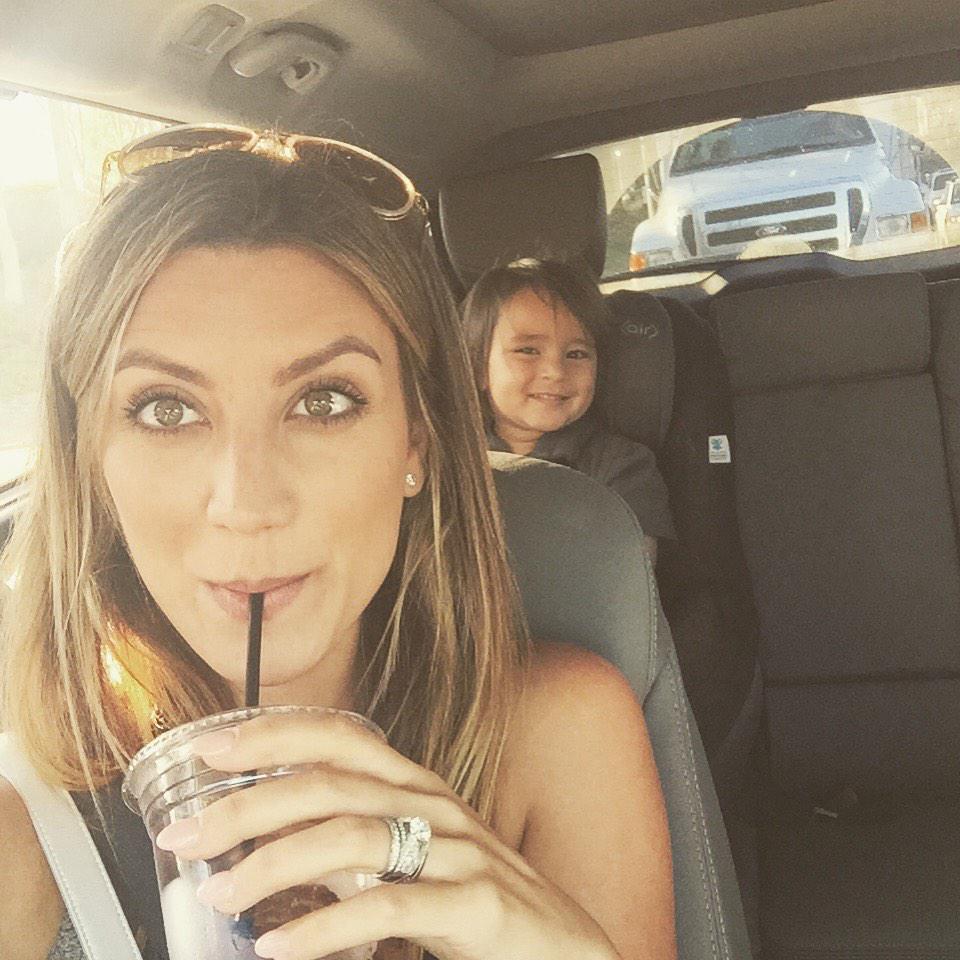 Ok, I had to give you one…..alright, two, but that's it.
There, no mas. Back to golf.
The Field
Where to start? Phil missed the cut and can't putt. He's hitting it fine, so if he can clean up the flat stick he'll be contend again. When that happens is anyone's guess. Tiger, ugh….go to my most recent post before this. He's been discussed ad nauseam. I'm done with Tiger for now. Harris English didn't close, but I suspect this will be another big lesson learned for the young Georgia bulldog. He's playing well. A win is right around the corner.
Stallings? Where the fuck has this cat been for a year? Its great that he showed up to defend but he's done jack shit for a whole season since. He's too talented to be off the grid as much as he is. Holmes played great, he just got beat by Day, and his adrenalin probably cost him on the final playoff hole.
It was also nice to have Nick Watney and Johnny Vegas relevant in a golf tournament again. And then there's Ian Poulter. This fucking wanker actually played well this week…… for a no talent ass clown. More interesting was that he got his courtesy car towed on Friday and blamed it all on his caddie. What a bag of dicks.
He makes Bubba looks sane sometimes.
PP's Dumpster Fire
Eight hundred words into this post, I think its clear to you that Torrey Pines South course was playing tough on Sunday. Here's one more inkling of it. Torrey is Pat Perez's home track. His dad announces the players on the first tee here and has for years. There isn't a pro in the world that has played the course more than Pat. Recall that he almost won here last year. 2015 was a bit different. P2 started on the back nine on Sunday and then made a mess of his scorecard starting on 12 and ending on his 15th hole when he made triple at the scenic 4th.
Ouch. That's a fucking zip code, and it earned Pat the DFL designation of players that made it all the way to Sunday. Don't worry about Pat though, he can go home and get his wounds licked by SFG's WAG of the Month, new bride Ashley Pendley (upper right).