Patty Reed No Longer Gives A Fuck
He doesn't care what you think, what writers think, what Euros think, what @nolayingup thinks….nobody. He's just going to play golf and make birdies like that is his fucking job. Oh wait, that is his job and that's what he was up to on Monday afternoon in Maui. While trailing the leaders by 4 shots with 4 holes to play, Reed jumped on the birdie train with a birdie, eagle, bogey, birdie finish that was anything but mundane. His hole out at the 16th gave him a chance and tied him for the lead, but his 3 putt bogey at the 17th had the Golf Channel crew all but handing the tournament to 54 hole leader Jimmy Walker playing a group behind.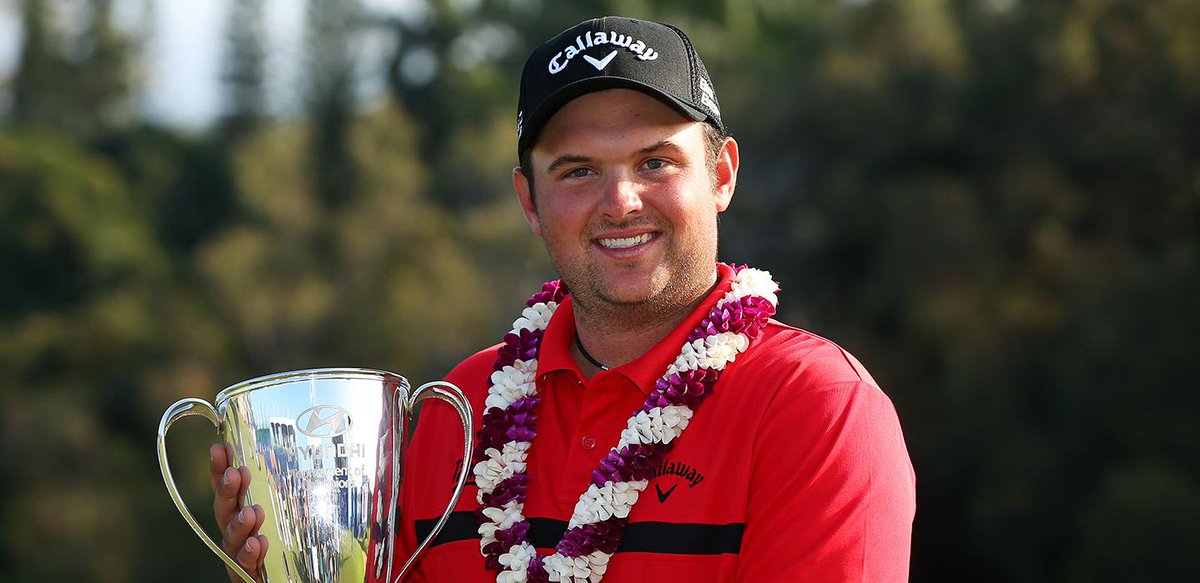 They just assumed that Walker would birdie the 18th hole to win by a shot. Golf isn't played on paper, and Jimmy Walker didn't have his A game today. He played the final 8 holes in +1 while the rest of the field devoured the same stretch of holes. Walker looked awkward in the final round almost right out of the gate. He hit quick hooks off the tee on the 5th and 6th holes that looked nothing like his normal ball flight. Yet he held a two shot lead still when making the turn to the back 9.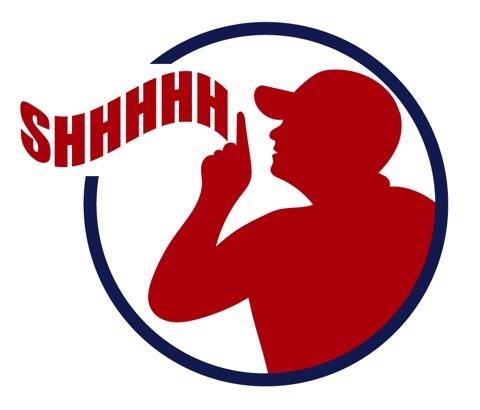 I think Walker started to see the field chasing him down. While playing companion Hideki Matsuyama had fallen a bit behind, players like Reed and Jason Day were starting to make their run down the stretch. Day tied the course record set earlier in the day by posting 62. Henley and Matsuyama also posted -20 to tie Day. In the end Walker did enough to hang in there and give himself a chance at the final hole even though it felt like he missed every putt he looked at on the back 9. On the 72nd hole, he couldn't convert for birdie from the fairway and his par meant he posted -21 to tie Reed and head to a playoff.
In the playoff Reed drained a 19 foot putt after Walker bludgeoned the hole by hitting his 2nd shot in the stands and his 3rd over the green. I doubt he would have made his 5 foot par putt even if he had to for a chance to extend the playoff.
For Patrick Reed that's win number 4 in his last 35 starts. Only Rory has a better track record in that same stretch and more wins for players 25 and under. We also should not be surprised that Reed won an event that finished on a Monday. You might recall how he many Monday Qualifiers he made it through before he became a tour member. Should we stop mocking the whole 'top 5' thing yet?
Captain Kirk
Not to be forgotten in the fun of Monday's finish at the Tournament of Champions was Chris Kirk's stroll around Kapalua. Chris teed off as a single due to Kevin Stadler withdrawing from a wrist injury. No, there's no truth to the rumor that Kevin accidentally bit his own hand while taking in a Hawaiian pig roast earlier in the week. Kirk went out and played the front nine in 4 under par in about an hour and 15 minutes. On the back nine he went -7 in about 90 minutes. If you're scoring at home, that's a course record 62 in 2:48.
Great round, great time. Kudos to Kirk for setting the pace of play bar very high for the public golfer. The 62 ties his career low round that he also set in Hawaii at the Sony a few years ago. His hot finish this week and past success in Honolulu will make him a very popular fantasy pick come Thursday.
Shot Of The Day
There were a lot of good shot at the Plantation Course today, but were any of them as good as this?
At first glance I called bull shit, but it appears legit. That dude had to play the wind, the lie, the distance, and the undertow. I doubt it was done on one take. The fact that it goes in over the chipped part of the jar makes it even better.
But in all seriousness, I can't ignore what Reed did on 16 in the final round. Without his dunk for an deuce he's not in the playoff and he doesn't win.
Boom!
Fix The T of C
I like the course the Hyundai Tournament of Champions is played on and I don't care if the players don't. I like the idea that this is an event for winners only. I like that it is played in prime time and finishes on Monday. Other than that it sucks and needs to be fixed. How do you fix it? That is a million dollar question.
Lets start by increasing the size of the field, considerably. Let Euro Tour winners in too. That could add another 20 players. Then how about any player that has won a major in the last 10 years. Sure, you'd get a washed up guy like Michael Campbell or Ben Curtis every so often, but that might give them a chance to knock off a smaller field and find their way again. You could also invite past ToC champions. I'm not trying to make this a major or more important, I just want to see stronger and deeper fields. I don't think increasing the purse size is going to help unless you make it a winner-take-all type of event. That has potential. Win or go home with nothing. Make the winner's share 6 million. Hmmm……..
After that I'm out of ideas. A long drive contest on a day when 18 is downwind would be fun. But the real fix is figuring out a way to get Tiger, Rory, and Phil to show up (Tiger and Phil need to be eligible first). That ship seems to have sailed unless they change the venue.
Most Importantly
Did you watch much of the ToC over the weekend? If so you probably saw that spot for the Hawaiian Islands featuring Mr. and Mrs. Dufner. Duf wasn't in the field but he went on a hike with Amanda last year when he was in Maui. The tourism folks of Maui made an ad out of it. The entire clip is here.
Yes, she looks good. But pay close attention starting at the 3:25 mark when she starts jumping up and down. That part was not edited from the ad. In fact, to me it appeared to be the focal point used by some brilliant ad wizard to get us to pay attention to it. Well done sir.