Be Proactive, Not Reactive
By now you've likely heard that the PGA of America is assembling an 11 man task force to figure out how to get the Ryder Cup back in the hands of Team U.S.A. The group includes Steve Striker, Davis Love, Jim Furyk, Tiger Woods, Phil Mickelson, Ray Floyd, Rickie Fowler, and the top 3 dip shits from the PGA. This group will address strategy, how the team is selected and when the captain's picks are made. You need a fucking task force for that?
What needs to be done is to go back to the Paul Azinger method of using pods for the players, to having four captain's picks, and moving at least two of those picks to being made after the Fed Ex Cup Playoffs are complete. Then make sure the players have some skin in the game, give them ownership of the pairings, how much they play, and with whom …..poof. You're done. This shit is fixed. And the boys in red, white, and blue play their asses off and are next seen partying at Hazeltine in 2016 with the Ryder Cup on Sunday night.
What the PGA has done here is an over-reaction to losing a 3rd straight Ryder Cups. This is Ted Bishop's ego fellating itself. If you want so badly to put your finger prints on Team USA victories in your term as the PGA's prez, why didn't you follow Zinger's road map to victory in the first place? This makes the Team USA stakeholders look like they didn't have a plan in the first place. Or worse. It proves they had no plan. The PGA brass simply let points be accumulated and stuck their thumbs up their asses by selecting a senile captain and allowed him make 'safe' and cliche picks. They got what they deserved.
Eleven Losers 
What makes the task force idea worse is that they've picked 3 former losing captains and 3 of the all-time losing-est players to be a part of it. Is that irony or intentional? I suppose the 'learn from your mistakes' strategy could hold some water. Phil, Furyk, and Tiger have more losses in the history of the event than any other 3 participants you can name. Lehman, Love, and Floyd were all players that won matches in spades, but lost their asses when it was their turn to captain. Stricker was a vice captain this year, and is a strong candidate for the captain job in 2016 and perhaps even more so in 2020 when his home state of Wisconsin hosts the matches.
What, Corey Pavin wasn't available? The task force member that I least understand is Rickie Fowler. Rick has been on two losing teams, so he has the 'pedigree' to be on this sad sack task force, but he's not even a lock to make the next team. Why is he on it? Having these guys provide ideas on how to fix the Ryder Cup is akin to asking long term politicians to fix Congress. Their Ryder Cup records show results that no one can argue with. Getting them all to agree on something will be even more difficult, and getting them in the same room at the same time might require its own task force.
My hope is that having Tiger and Phil on this will result in one obvious conclusion, that being, Fred Couples as the next captain. Fred has won Presidents Cups and it is clear as seeing Phil's nipples through his shirt that the players respond to his methods, or lack there of. His laid back nature would be a breath of fresh air for the uber intense Ryder Cup unlike this year in which Captain Tom Watson yelled at and scolded his team. Get Fred on board, at a home game, get another win…..and then go right back down the loser road when you give 2018 to Furyk and 2020 to Stricker. It should be that easy, right? Not exactly. No matter what the task force comes up with, the obvious answer for what needs to happen for the Americans to win again is for them to play better. That is far more likely to occur with the solutions I've laid out above than it is thanks to anything Ted Bishop does. No offense, Ted.
Lee Is Flattered, But His Trophy Case Is Empty
The news of the task force being created spread fast, and the stalwart members of team Europe didn't waste the opportunity to provide instant reactions. Lee Westwood took things to another level.
And why shouldn't he say that? The Euros have 5 guys that get together every so often to talk about such issues on their side of this fight. They don't over analyze, they don't find every player that's ever lost a match to give them more bad ideas, and they don't try to fix what isn't broken. The Euros have won enough cups for the last 15 years to earn their gloating.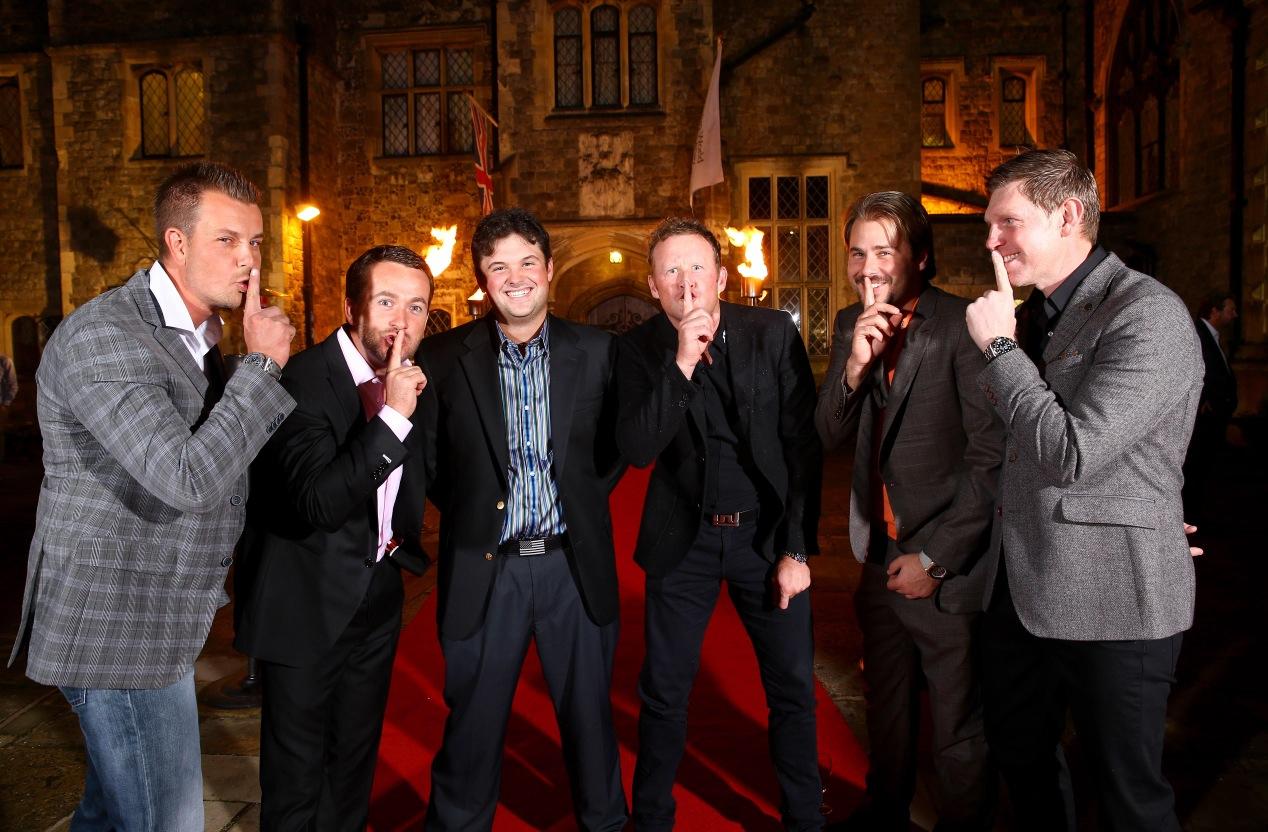 They even found a way to shut Patrick Reed up this week at the World Match Play. Is it too late to add them to the task force?