The next two days until the Masters starts are going to feel like a lifetime. But hey, we'll suffer together and muddle our way through it. Here's some tidbits from Day 1 of Masters week for your amusement.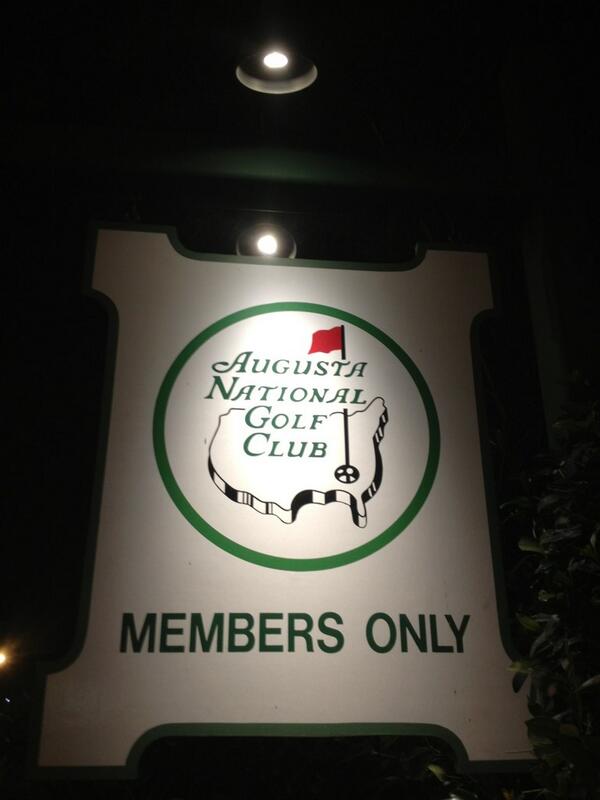 It Doesn't Matter What You Wear, Just As Long As You Are There
Perhaps you're all up to date on what the boys will be wearing this week at Augusta. Perhaps you aren't. If you're out of the loop, listen up. Apparel companies such as Adidas, Nike, Ashworth, et al. put together special outfits for the majors these days. The Masters threads seem to get the most attention. Rickie Fowler, Tiger Woods, Rory McIlroy, Bubba Watson, and several others have had their Augusta-week wardrobes displayed throughout the internet for you to see. Here's what they're floss'n:
There are plenty of others for your viewing pleasure, but I don't want to bore you. Personally, I'm not sure this type of shit is even newsworthy, but you tell me. Luke Donald, Justin Rose, Fred Couples, and of course Ian Poulter's daily ensembles are also available if you look around. Oh, and Watson's facial expressions from his shoot……what the fuck?
Late Edit: 
Golf Threads had a very good summary of specialized Masters edition gear and apparel for this week. Give it a click if you're looking for more Masters porn. http://golfthreads.wordpress.com/2013/04/06/the-most-stylish-limited-edition-masters-apparel-shoes-accessories-and-more-list/
Take A Peek At Phrankenwood
No, that's not what I say to my wife every morning (OK, maybe I do). That's what the #twitternerds are calling the secret club Callaway has recently produced for Phil Mickelson. The club just showed up on the USGA's list of conforming drivers. How ironic.
The club seems to just be a larger version of Callaway's X Hot Pro 3Deep metal wood, but has less loft to make it longer than a stock 3 wood. Why would Phil want this? He's always looking for an advantage. Remember when he used two drivers to win the Masters? He did that so he could hit a fade with one and a draw with the other. My guess is, a club like the Phrankenwood would give Phil the ability to work the ball both ways much easier than he can a typical driver. If Phil contends, this club will be the talk of the tournament. If not, Phil just looks like a dumbass (again).
Always Tweaking
The Men of the Masters (MOMs) are always tweaking their golf course to 'fix' it, or make it better in their mind. For some reason after the 2012 tournament they decided to blow up the 14th green, tweak it, and restore it. Normally, I'd say 'who gives a fuck?' But today this fun little time-lapse sequence of the whole process went viral. Perhaps I'm a turf dork, but it amused me.
The MOMs also tweaked their presence on the interwebs by updating their Apple and Android apps for 2013. Additionally, they've got a special app for iPads that's probably a must have for this week. Between the iPad app and DirectTV, and ESPN3D I should be all set for the week. Leaving my chair will be difficult.
Crows Nest, Champions Locker Room, And More
Sports Illustrated's Golf Plus Masters Preview arrived at my house last week and inside it was a fantastic collection of photos that show readers some not-so-common inside views of the clubhouse, the Crows Nest, and both locker rooms. SI has now put the feature on their Golf.com site so give it a look, the pictures do all the talking.
Two more days, two more days, two more days……..