Bay Hill Or Hoops?
Tough call on what to watch today. Tiger is about to make a charge on moving day and here we are loaded with a great day of college hoops. I'm not leaving my chair and the wife of course seems displeased.
The NBC/TGC guys (including Kelly) are telling us that the wind is picking up and low scores won't be easy to come by. We also have spot light coverage on TGC in case NBC is showing a commercial.
If you missed TGC's early coverage, the shot of the day already happened. Nick Thompson did this from the hazard. Give it a look.
Pure Grips
If you follow me on Twitter you already saw this, but I'll put it here for the rest of you. I saw these at a golf show last month and was intrigued. They aren't sold every where so you'll have to find a local dealer if you want some. They're grips made by Pure Grips and I just had my old blades done.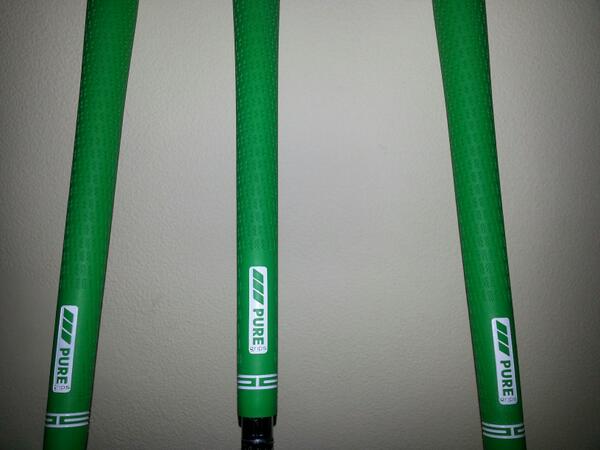 I'm loving how they feel. Extra wrap under the right hand (lower) and extra wraps on the wedges to offset the taper of the shaft. They're a little heavier with the layers, but that counter balances the head of the club a touch so they actually feel light. Their website is here if you want more info.
Final Thoughts On Bay Hill coming tomorrow evening.